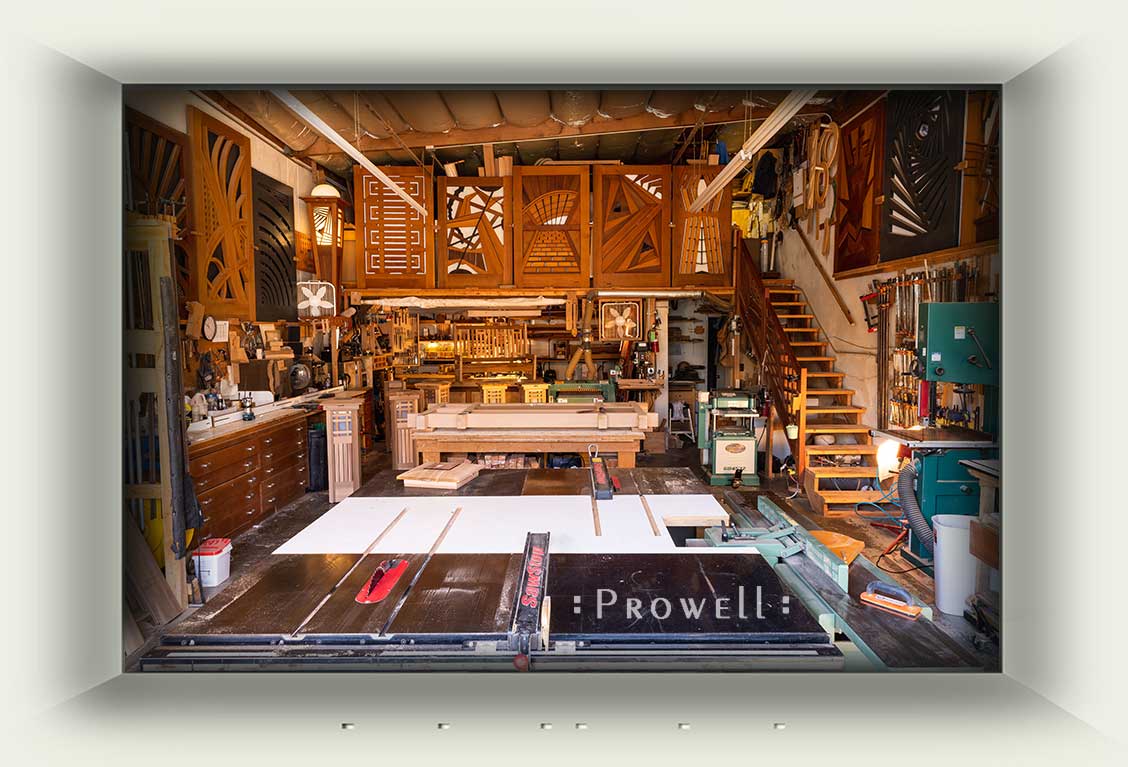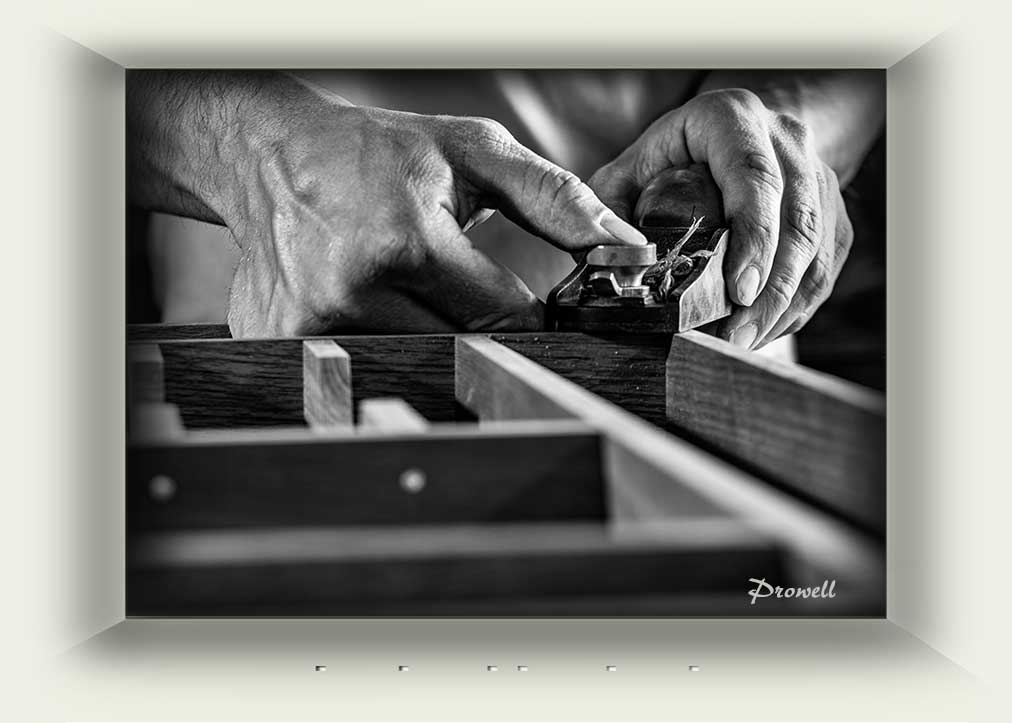 Prowell Woodworks was founded in 1977 in San Francisco, CA, Originally as a Sole Proprietorship, the company was incorporated in 2005.
Long defined for its commitment to innovations in both design and methods of construction, the Prowell's offer a flexible line of benchmark products that have come to redefine the genre. With only a few exceptions–duly noted–the products and their methodologies are born from the inner sanctums of Charles and Ben's aptitude for design and joinery. An aptitude that doesn't always find its mark, that has been known to wander off in a delirium of oblivious absorption, only to discover the consumer, you, was left behind. But fortunately, for them, and you, and the everlasting health of Prowell Woodworks, the fruits of their interests result in a spectrum that seems to satisfy some of you all of the time and all of you some of the time but, as expected, never all of you all of the time.
Ben Prowell is a graduate of Boston's North Bennett Street School of Fine Woodworking. Since 1885, as the oldest and most venerable woodworking school in the country, he benefited from an intensive two-year curriculum providing the tutelage of an extensive staff of instructors focused predominantly on hand-tools techniques.
His general woodworking apprenticeship began in his father's shop at 3 or 4 years old, and has continued without interruption for 25+ years/
Charles Prowell is a graduate of Southern Illinois University, studying Architecture, Art, and Design, under Buckminster Fuller, before ultimately graduating in Psychology, which likely has proven more useful toward the solvency of Prowell Woodworks over the decades than all three of the former interests combined!
Charles' articles have appeared since the late 1980's with publications such as Fine Woodworking, Fine Homebuilding, Woodwork Magazine, This Old House, and Old House Journal, among others.
As an art graduate from the University of Illinois, Charles' mother was a noted illustrator and fashion artists with lifelong pastimes as a sculpture and published poet. A mentor of form and technique. An example of perseverance and productivity.
Studying Journalism at the University of Illinois, Charles' father was the Sport's Editor and daily columnist with the Champaign/Urbana News Gazette and the host of the TV show Prowelling Around with Jack Prowell until his early death at 28 in 1956.
Between the two of them, a genetic continuum, perhaps, toward words and the love of words and how one's life and career can and should be a form of both artistry and self-amusement.
As an architecture graduate from the University of Illinois, Charles' Uncle Charley bequeathed his drafting tools upon his early death. Tools that are used to this day by both Charles and Ben.
As a carpenter and contractor, Charles' step-father was the source of a 20-year apprenticeship in the building trade. His father, Wyman, was a part-time furniture-maker with a fully equipped shop where Charles' early exposure to the controlled environment of a woodshop would ultimately shape the combined skills of both genres of the building trade.