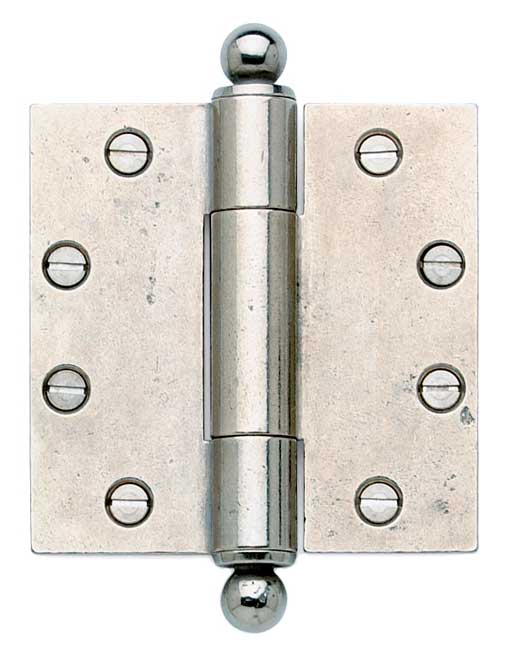 CONCEALED BEARING BUTT HINGE.
HNG4.5
⅝" BARREL
4-1/2″ x 4-1/2″
$208/each
HNG4x5
4″ x 5″
Shown with CAP2 Ball Finial Cap.
Shown in White Bronze Light patina.
Click on 'OPTIONS' for patina.
For pricing click on 'ALL COMBINATIONS & PRICING'.
Price includes your choice of Finial Caps.
For dimensional drawings click on 'SPECIFICATIONS'
Hinge leaf thickness is .1875. Unless otherwise specified.
Each hinge is supplied with two 3″ long and eight 1 1/4″ long slotted screws.
Flat-head Phillips screws available upon request.