Prowell's Wood Porch and Deck Railing Panels #22
36″-42″ maximum height
WOOD RAILING #22
Price Link: Base Price + 12%
(Based on 36-42″ ht)
> Go to Base Price Table
#22
CUSTOM WOOD GARDEN RAILING #22
This Wood Porch Railing #22 is a replica of Fence style #22. Approximately 5″ open grids with lower open pickets
Either the full perimeter dimensions are submitted and we calculate your panel count and their net widths, or the net dimensions between existing posts are sent in as an itemized list of those panel sizes you'd like to order.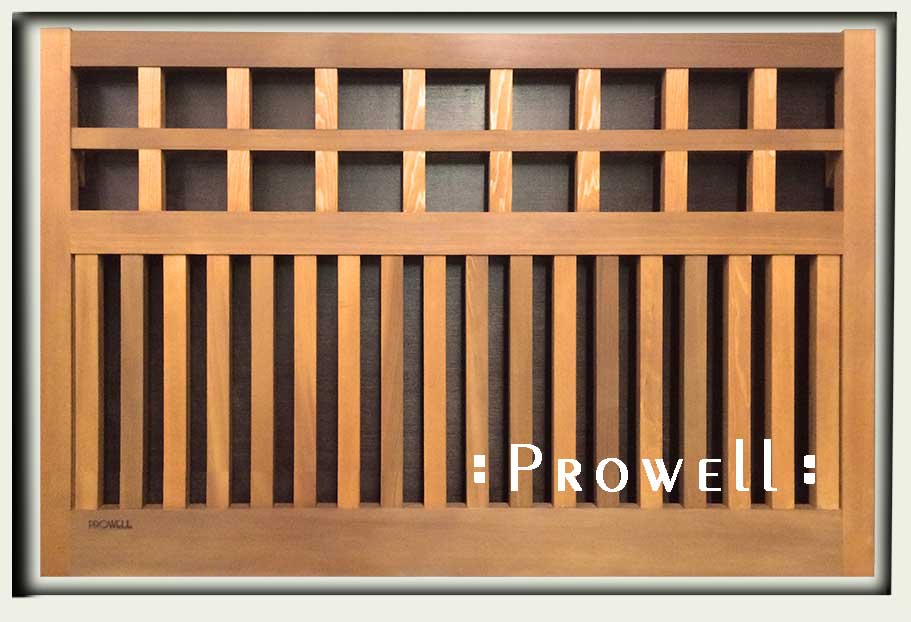 CUSTOM WOOD GARDEN RAILING #22
Here the short railing height is applied as an HVAC enclosure.
Featuring the Prowell Cantilever Corners.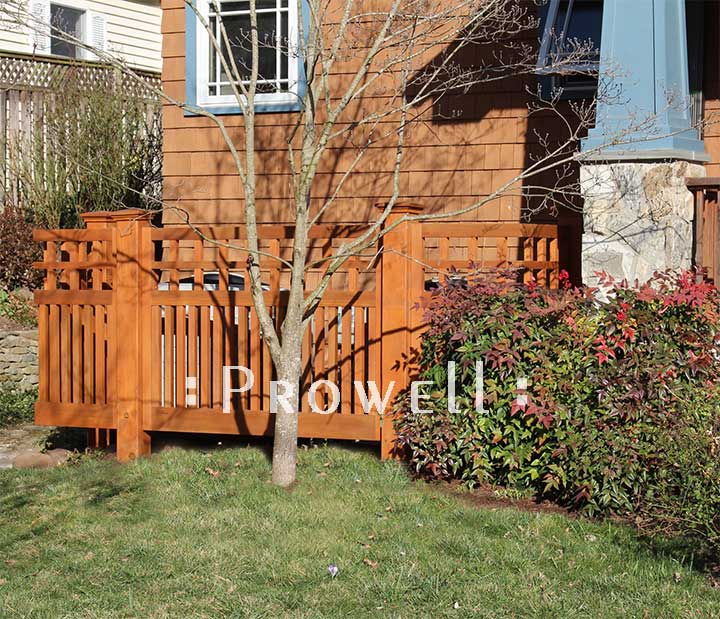 CUSTOM WOOD GARDEN RAILING #22