CUSTOM WOOD DRIVE GATES #10
Oakland, CA
The front driveway gates #10 were designed originally for a home in Oakland, California.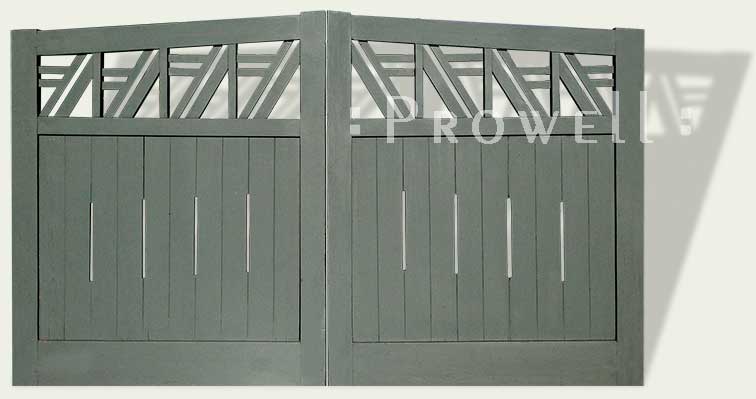 CUSTOM WOOD DRIVE GATES #10
Oakland, CA
A frontage wood fence style #9 running about 100′ along the walkway, punctuated by both the wooden entrance gates and the matching wood driveway gates #10
* Set the two end posts and string a line where the top of the panels intersect those posts and as you work your way up the slope, the top of each panel is set to where the string-line intersects the post on the low end. This insures the steps are equal.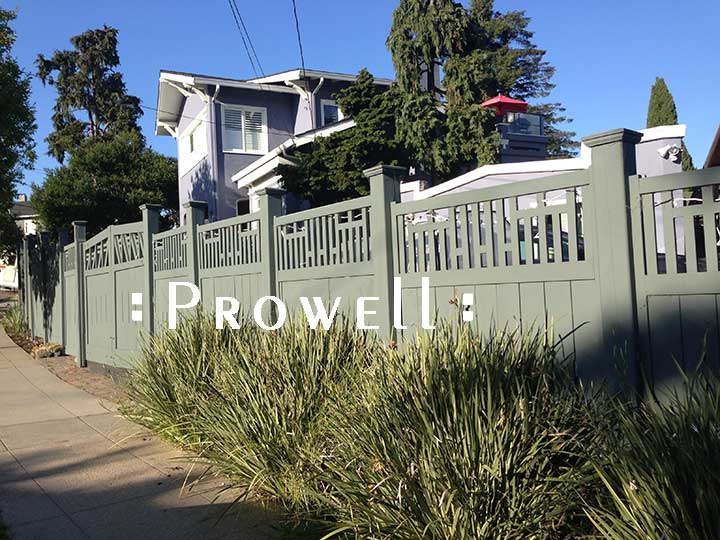 Oakland, CA
A closer look at the modified Chevron pattern as the signature detail for the wooden entrance drive gates #10.
The history of the Chevron graphic goes back to ancient Egypt, found on painted pottery and and wall tiles. There have resulted, over the past 3,000 years, more variations on this pattern than can possibly be identified, including the popular Herringbone. Here we present Prowell's interpretation, adding to the clutter.
Oakland, CA
The window inspiring the drive gate's chevron design displays one of many variations of the historical Chevron pattern.
The original, and most basic interpretation of the Chevron is often employed with the crafters, as seen on Etsy.