WOOD DRIVEWAY GATES #12
Wood Driveway Gate #12 Base Price + 19%
> Go to Base Price Table
Drive Gates that are 12′ or less overall width, no steel frame required.
The gates simply hang on the same 4-1/2″ ball-bearing bronze butt hinges as our Pedestrian Gate.
The geometry of joinery. Driveway gate designs with patterns that would upstage the entry to most homes that are previously without an existing Arts & Crafts precedent.
Although the primary tenons at the four corners are important. Each of the joints within the grid add to the overall strength.
Awakened yet again by the recurring nightmare, Adlai suffers the maddening paranoia of a maze without entry or exit. An imprisonment of indecision.
Los Gatos, CA
One of the few site photos we have for the Arts and Crafts driveway gate #12. Shown with an accompanying Garden Gate #81

ACCOMPANYING WOOD GARDEN GATES #81
To Garden Gate #81. A common match for the driveway gate designs #12.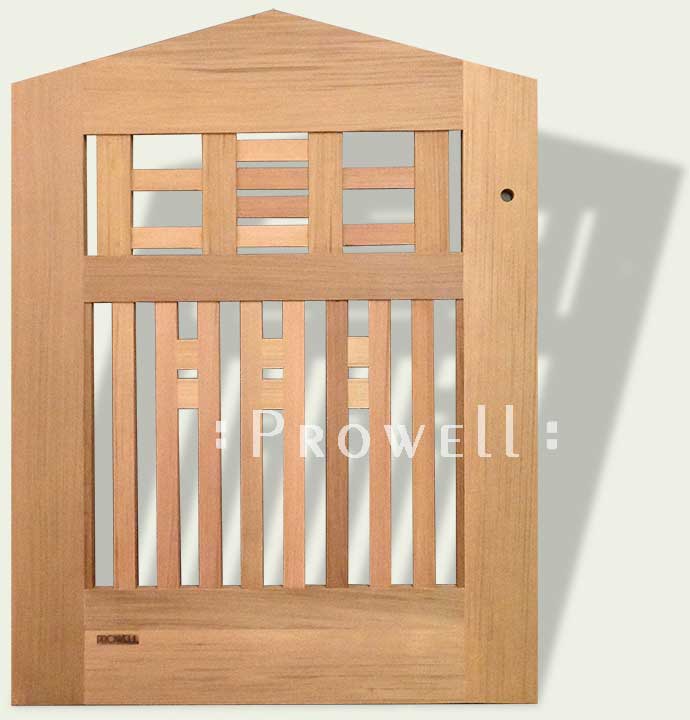 Bolinas, CA
A pair of driveway gates #12 purchased from our Basement Sale offerings. Basement Sales are made available now and again on certain gates where we've applied the wrong finish, or built the gates to an incorrect dimension. Made available at a fraction of the retail price.
Here shown as the new wooden entry gates to a retreat set along the Marin Coast in Bolinas, CA. The new owner has seemingly fiddled with the gates to make them fit his opening by widening the two outer vertical stiles.
See more on Basement Sales
.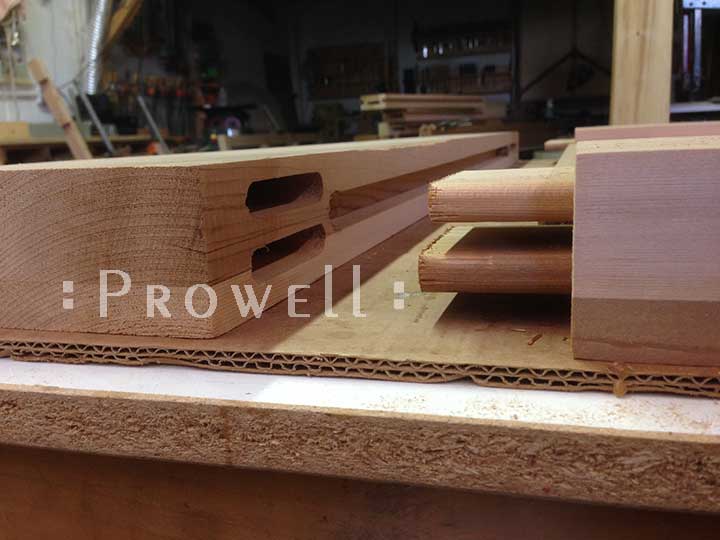 Building the DRIVE GATES #12—PROGRESS
At work on the original drive gates #12 in the Sebastopol shop.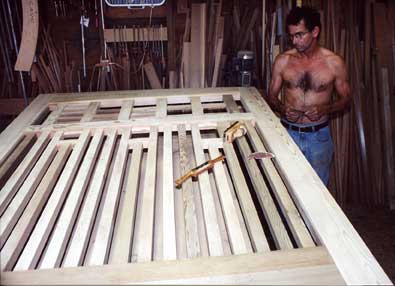 #12 (0414-Dunne)
Prowell Gate