CUSTOM WOOD DRIVEWAY GATE #17
Horizontal Driveway Gates #17 feature planks of 1-5/8″ thickness, dadoed –or grooved–to accept narrow 3/4″ thickness panels betwen each plank for maximum privacy and security. 3/4″ spacing between each plank. A wood-heavy gate style. Option #1 under the Driveway Gate Pricing Guide is not available for this style. All #17 Drive Gates require steel frames.
CUSTOM WOOD DRIVEWAY GATES #17
Atherton, CA
In collaboration with:
Greenblott Landscape Interiors
Greenblott Design.com
T

he solid privacy horizontal driveway gates. Four sections mounting to two exposed steel frames.
Overall opening between columns at 24′ 4″. Height at 8′ 1″
Atherton, CA
Ultimately, once the cedar has acclimated, the wood gates will be painted.
Shown on the right, the matching pedestrian gate #61

HORIZONTAL DRIVE GATES #17–PROGRESS
Showng a dry-fit, with the temporary 3/4″ spacing blocks in place to insure equal spacing between each plank.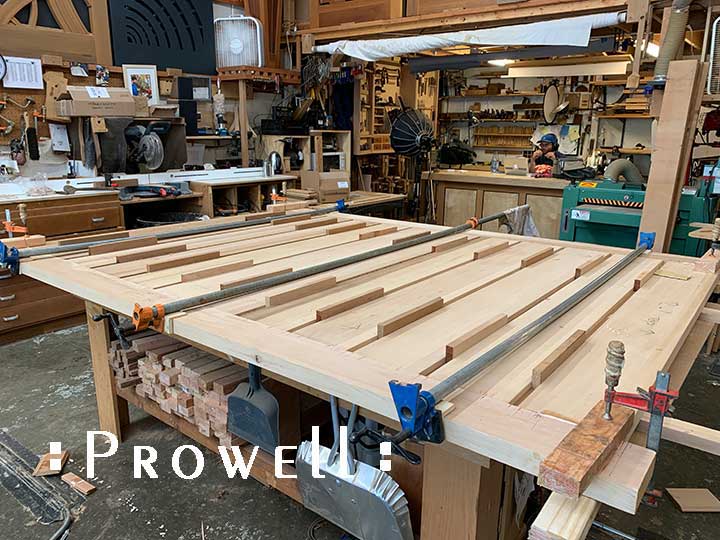 HORIZONTAL DRIVE GATES #17–PROGRESS
A typical stile, with its various mortises to accept the rails.