CUSTOM WOOD DRIVEWAY GATE #20
Ben Prowell with the Double Driveway Gates #20.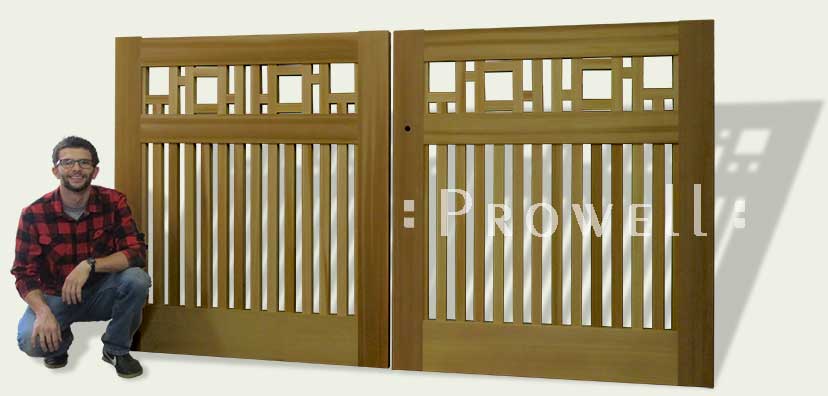 CUSTOM WOOD DRIVEWAY GATES #20
Santa Barbara, CA
Driveway Gate #20 in Southern California. A narrow overall opening of only 10′. Non-automated. Wood Driveway Gates at 12′ or less overall width mount with the same 4-½" ball-bearing butt hinges as the Pedestrian Gates. No steel frames. Two-toned WoodRX finished by homeowners. 'Chestnut' and 'Natural' patinas. To view the WoodRX patinas on our products, click here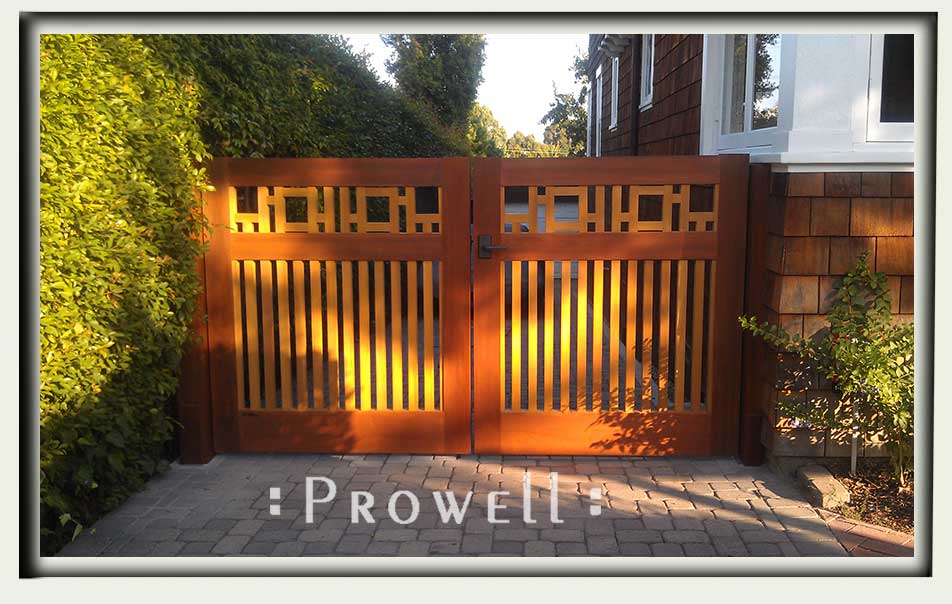 WOOD DRIVEWAY GATES #20—PROGRESS
Ben Prowell face-planing the stiles and rails.