CUSTOM WOOD DRIVEWAY GATE #22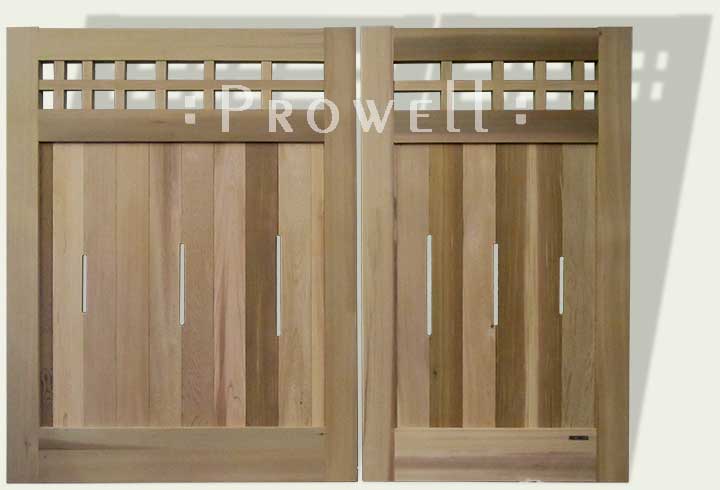 CUSTOM WOOD DRIVEWAY GATES #22
Santa Rosa, CA
Driveway Gate #22 in Santa Rosa, CA. Shown as a double off-set application. The right gate, at only 42″ width, acts as a pedestrian pass-through.
Look twice or you will miss the subtle distinguishing feature of the #22. The upper grid pattern graduates from square openings to rectangular openings. WoodRX 'Mahogany' pre-finish
CUSTOM WOOD DRIVEWAY GATES #22
Santa Rosa, CA
With stucco side-walls, a spacer jamb of 1-⅝"T x 3-3/4″W is first mounted to the stucco using masonry spread bolts or lags if aligned with the framing. The gate post, at 5-1/2″ sq is then lagged to the spacer jamb. This not only avoids the need to cut away the often existing driveway concrete and set the post into a hole with concrete, but it also prevents the post from appearing crowded by being tight to the stucco, while allowing the proper buffer for any overhanging post cap.
The post lag holes are bored to be hidden behind the wood gate stops that arrive with all gates.