CUSTOM WOOD DRIVEWAY GATE #26
Bel Air, CA
Arts and Crafts style Wood Driveway Gate #26 features a series of floating panels and the stepped profile. A Craftsman detail first introduced by Greene and Green architects, practicing largely in the Los Angeles area at the turn of of the 20th century.
>>>TO THIS PEDESTRIAN GATE #92
>>>TO GATE COLUMN #5
>>>More on Green and Greene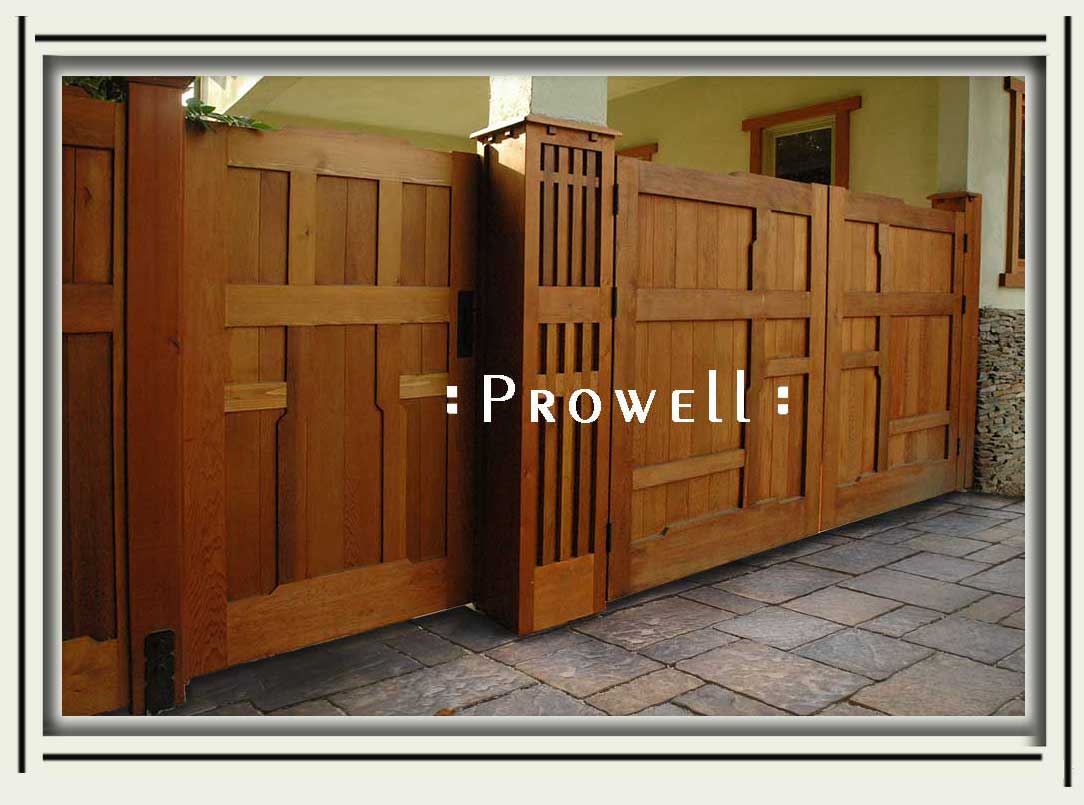 CUSTOM WOOD DRIVEWAY GATES #26
Bel Air, CA
As with all Prowell Entrance Driveway Gates, both sides are identical. All stiles and rails are joined with tenons. All panels are free to float as solid slabs, contracting and expanding as the climate requires. Self-drainage weep holes along every horizontal rail. A method of construction that will last a century.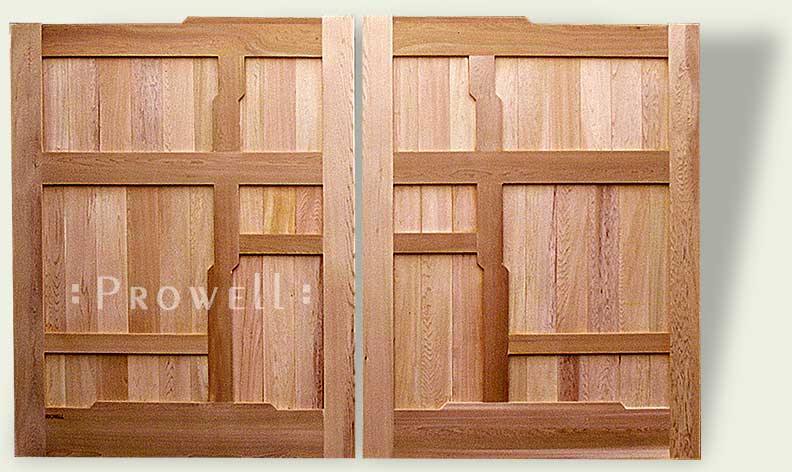 CUSTOM WOOD DRIVEWAY GATES #26
Bel Air, CA
One wonders, if in this application, the drive gate assembly might more appropriately be of the same color as the body of the bay window. Deciding on whether to leave an assembly unfinished, stained, or painted, depends on a host of factors. The site; the size of the site in comparison to the residence; the proximity of the assembly to the residence; the setting, whether woodsy and organic, or urban and manicured.
The deciding goal is not to have the Prowell assembly upstage an existing precedent. It should, moreover, appear as if it were designed and built when the original structure was created.

WOOD DRIVEWAY GATES #26–PROGRESS
Ben truing the 'cloud' step of the various stiles and rails.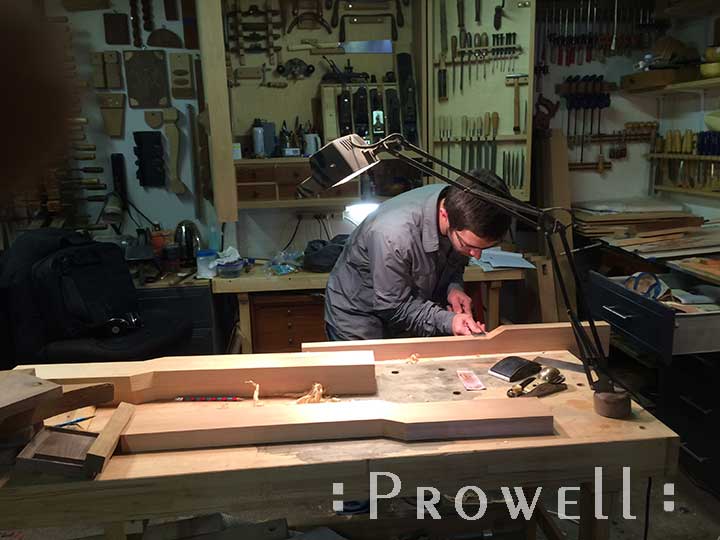 The Accompanying pedestrian gate, with all the techniques and procedures identical to the Driveway Gate #26.  Everything laid out and ready for a final assembly.