CUSTOM WOOD DRIVEWAY GATE #33
The left leaf of Driveway Gate #33.
As an embedded steel gate, the top of the left stile features a 1″ pin welded to the inner frame and rising proud to fit the site-provided pivot plate.
On the bottom, the plate with its 1″ dia. pin is welded to the inner frame and will correspond to the pivot plate of the in-ground motor
Complicated.
Our wood driveway gates with the embedded steel frames are complicated to build, and insistent on aligning the various pivot pins to the specs of the in-ground motor housings to 1/32″ tolerance, lest the gates swing out of alignment and stress the motor bearings.
But . . . the advantage, to some, is the ability to feature a wood gate that spans an opening of any width, without exposing the steel frames, nor the visibility of cumbersome, above-ground motors.
CUSTOM WOOD DRIVEWAY GATES #33
Ross, CA
With In-Ground automation, the motors are concealed below the stone directly beneath the gates. Whereas the traditional motors are mounted on a concrete pad just inside each gate post. A visual expression of approximately 28″ x 24″.
In-ground: The CUBIC 6H-6HV by Ditec Entrematic, or the Viking I-8, are identical. Both for heavy duty use. The majority opting for the Viking.
For more on the Viking I-8
Our Specifications Page, Option #3, Click Here
Or the Viking Web site, click here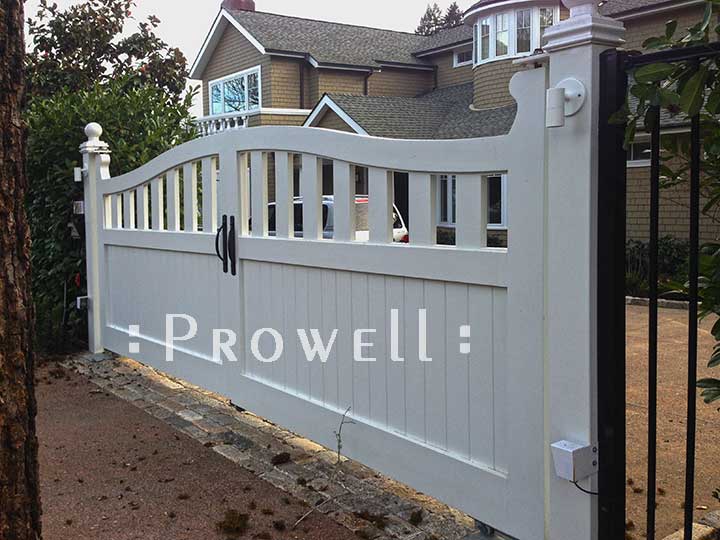 CUSTOM WOOD DRIVEWAY GATES #33
Ross, CA
One of two identical automated Wood Driveway Gates in Marin County, CA to accommodate an entry / exit driveway configuration. With a matching pedestrian gate in the center.

#33 IN-PROGRESS (Steel Frame)
DRIVEWAY GATES #33–PROGRESS
The frame with the extension tube and bottom pivot plate welded to specs prior to laminating the mirrored half of the wood gate.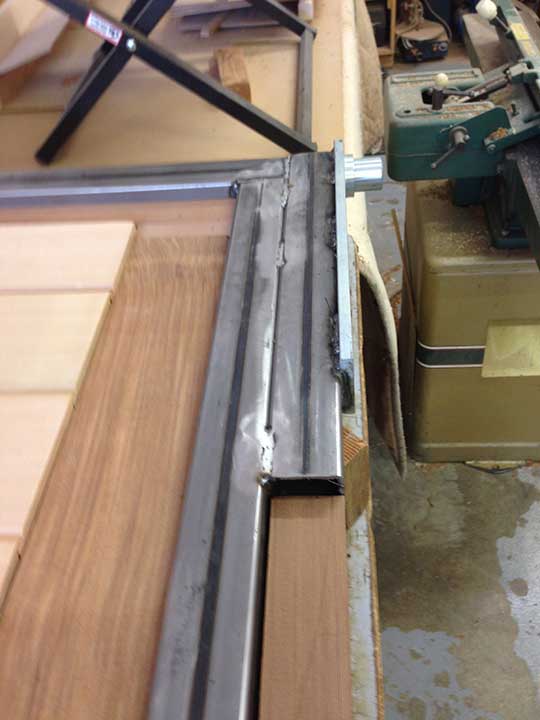 DRIVEWAY GATES #33–PROGRESS
Showing the bottom pivot plate as it appears after final lamination.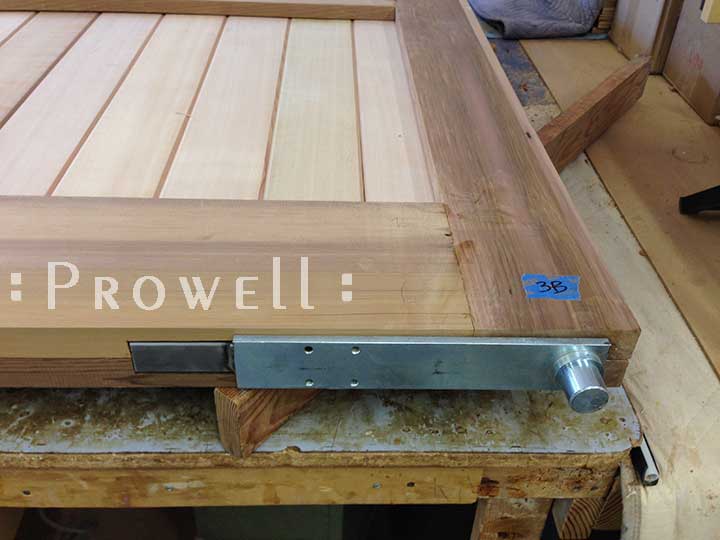 WOOD DRIVEWAY GATES #33–PROGRESS
The upper insert, mortised to a dedicated frame.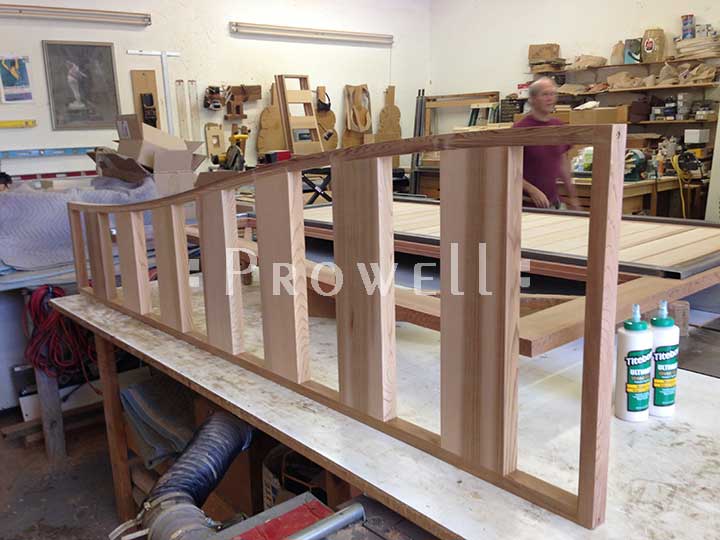 WOOD DRIVEWAY GATES #33–PROGRESS