Palo Alto, CA
Optional Bronze clavos: $12.75/ea
Cedar drive gates #8-1 at 10′ overall opening width. In Ground automation.
In-Ground motors, although a little pricier than the pad-mounted motors, offer the advantage of eliminating the bulky motor-boxes normally set just behind the columns for each gate. They require an installer with experience in their installation as well as a gate fabricator versed in the specifications, setting them to a tolerance of 32nds of an inch. To view more on In-Grounds, click here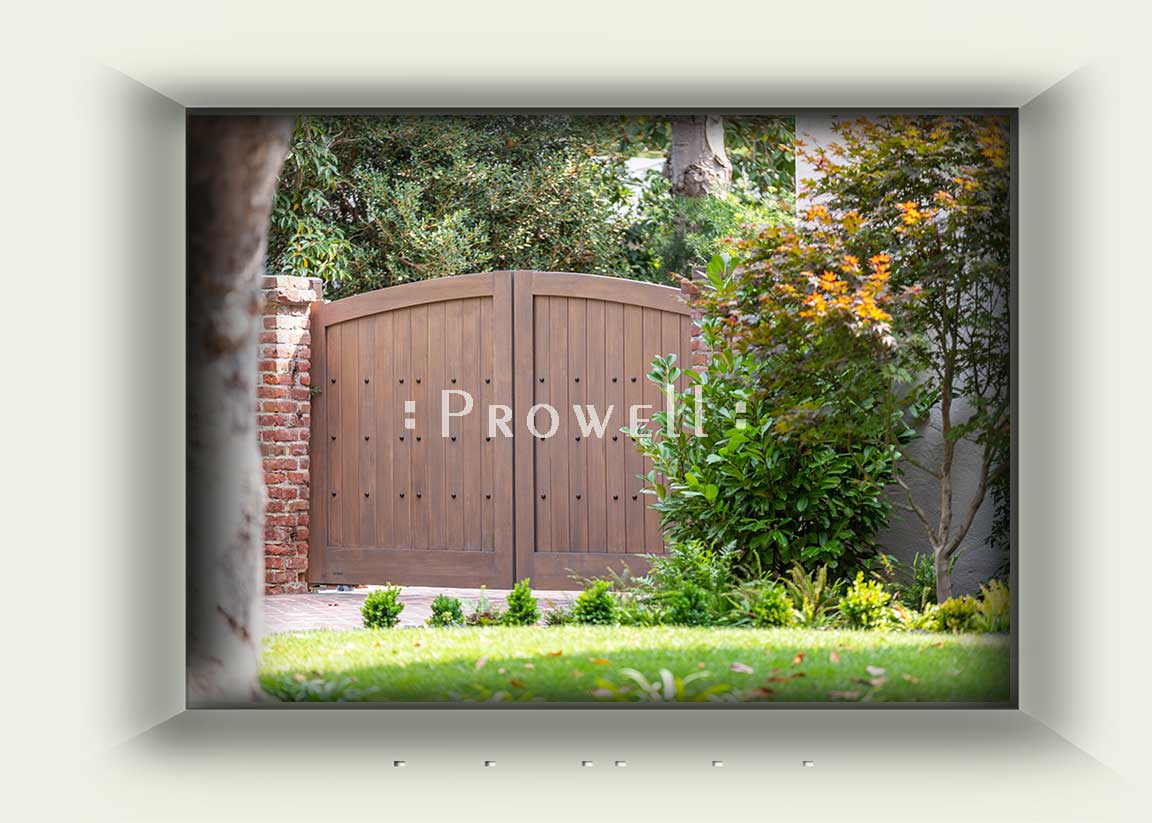 Palo Alto, CA
A look at the residence, with the security drive gates on the left and the accompanying Garden Gate #29 on the right.
The #8 style driveway security gates are often associated with Spanish Colonial architecture.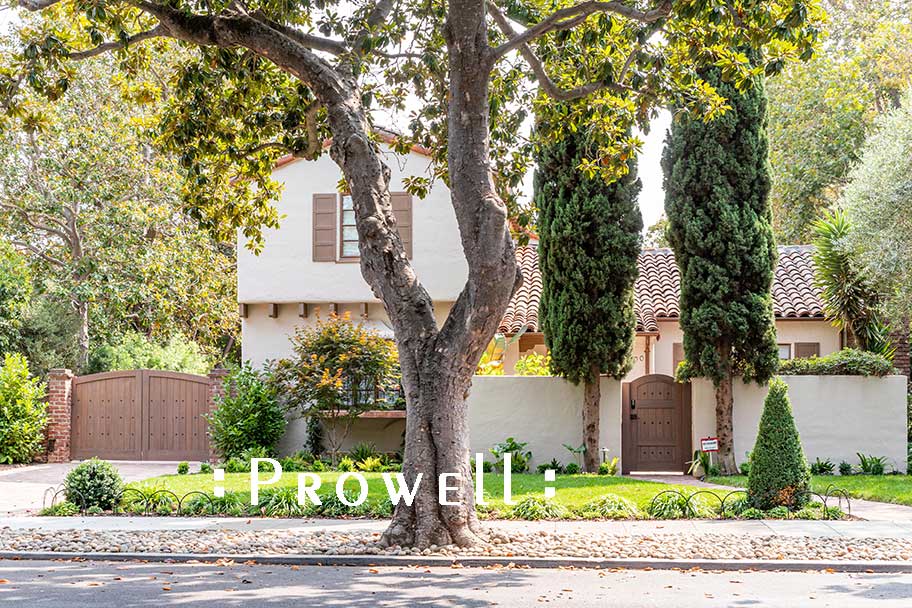 St Helena, CA (Napa Valley)
Optional Bronze clavos: $10.50/ea
At approximately 12′ overall width x 57″ ht to spring-point (where the arch begins), the below gates are a rare exception where the height to spring-point (where the arch begins) is less than the net width of each gate.  This is compounded by the arching top, which only adds to the center gravitational pull on the top joinery.  These gates would be better served if there was perhaps a middle horizontal rail to supplement the existing joinery where the arched rail meets the top of the hinge stiles.
So . . . basically, Drive Gates #8, with their arching top rail and no middle horizontal rail must require an acceptable balance of height to width, as shown with #8-1 above.
In the example of #8, we've squared off the tops of the vertical hinges stiles to better accommodate our joint #9.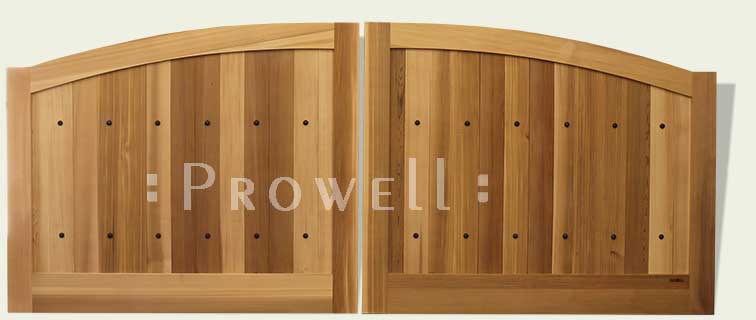 St Helena, CA
The front cedar driveway gates #8 viewed upon entry.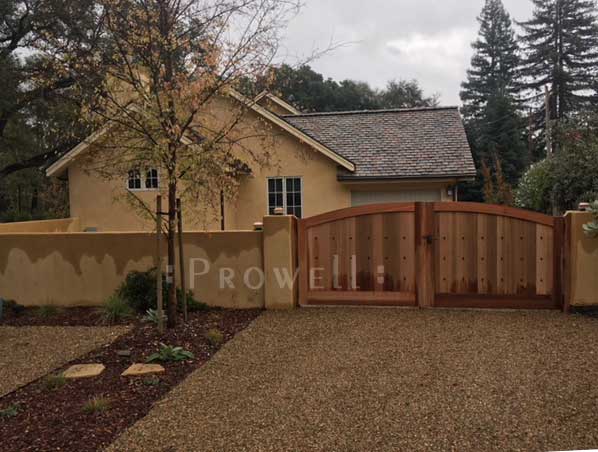 St Helena, CA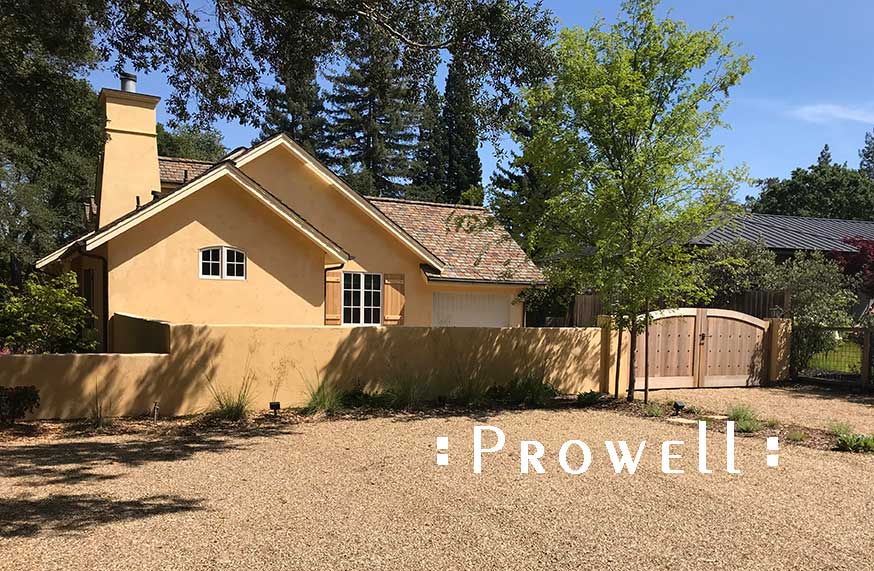 St Helena, CA (Napa Valley)
The driveway privacy gates #8 is often accompanied by the matching pedestrian gate #31-7.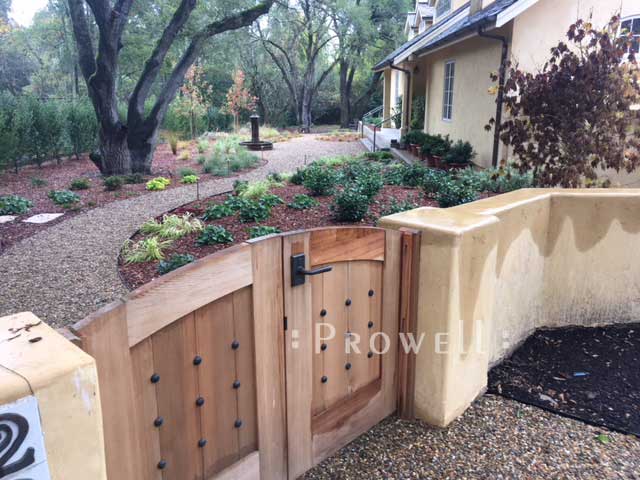 #8–1722-Carlin
#8-1–1908-Froland