Optional Bronze clavos: $12.75/ea
Palo Alto, CA
Cedar drive gates #8-1 at 10′ overall opening width. In Ground automation.
In-Ground motors, although a little pricier than the pad-mounted motors, offer the advantage of eliminating the bulky motor-boxes normally set just behind the columns for each gate. They require an installer with experience in their installation as well as a gate fabricator versed in the specifications, setting them to a tolerance of 32nds of an inch. To view more on In-Grounds, click here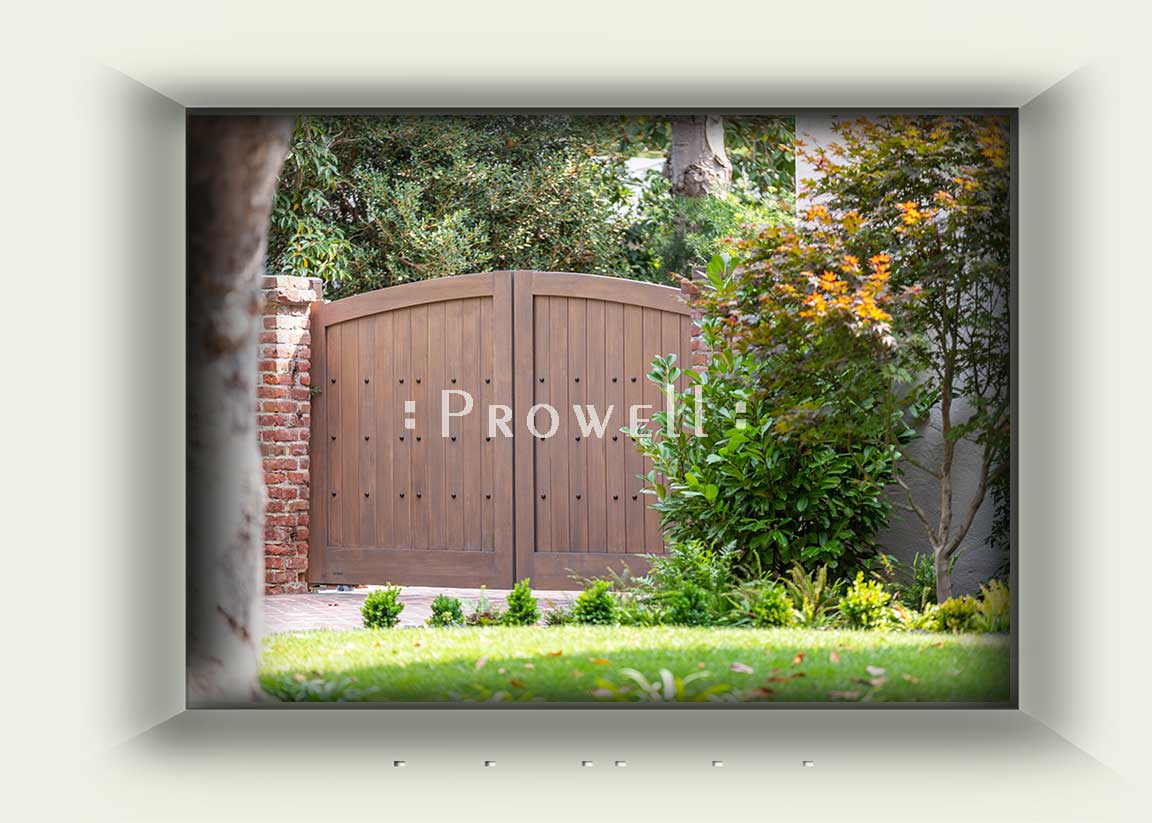 Palo Alto, CA
A look at the residence, with the security drive gates on the left and the accompanying Garden Gate #29 on the right.
The #8 style driveway security gates are often associated with Spanish Colonial architecture.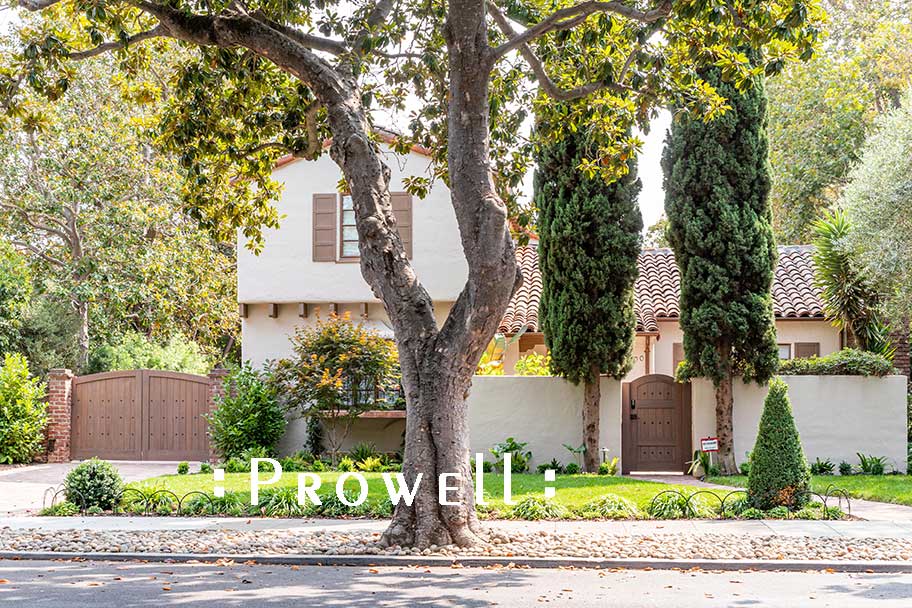 Optional Bronze clavos: $10.50/ea
St Helena, CA (Napa Valley)
Approximately 12′ overall width x 57″ ht to spring-point (where the arch begins).
Similar to Security Drive Gates Style #6, without the two middle horizontal rails.
In the example of #8, we've squared off the tops of the vertical hinges stiles to better accommodate our joint #9.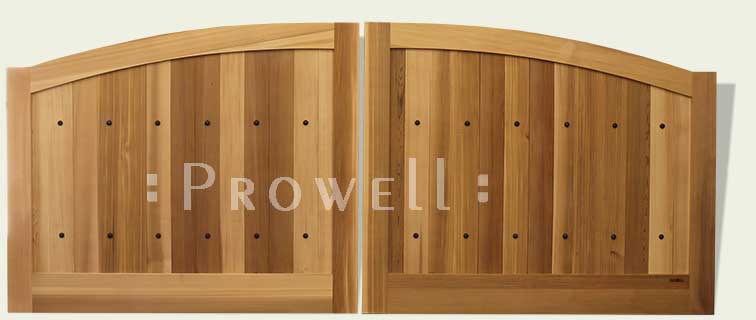 Petaluma, CA
The front cedar driveway gates #8 viewed upon entry.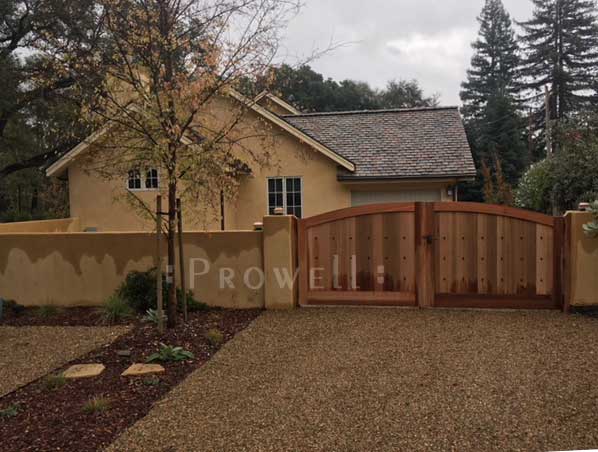 St Helena, CA (Napa Valley)
The driveway privacy gates #8 is often accompanied by the matching pedestrian gate #31-7.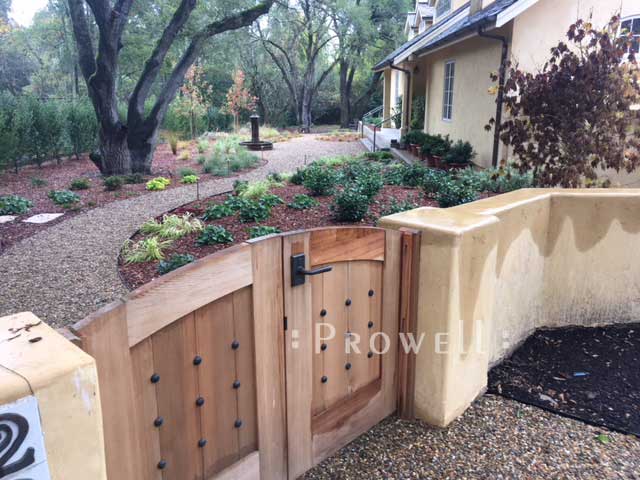 #8–1927-Carlin
#8-1–1908-Froland