Click on the images
PROWELL'S Garden Columns are available as lighted, or unlighted.
Lighting bollards anywhere within the landscape. Whereas those columns with only two grid faces and two solid faces, are intended as Post Wraps for Gate Columns.
Some models of the Wood Columns feature upper grids on all four sides. These are developed for stand-alone.

The below Lighted Garden Columns are identical to those above (#2-12), while featuring shorter heights more appropriate for Path Lighting, Garden Bed Lighting, Mailbox Lighting, and more.

Two new Column designs, worked up in 2017.
Reading to the light of the #8 Column.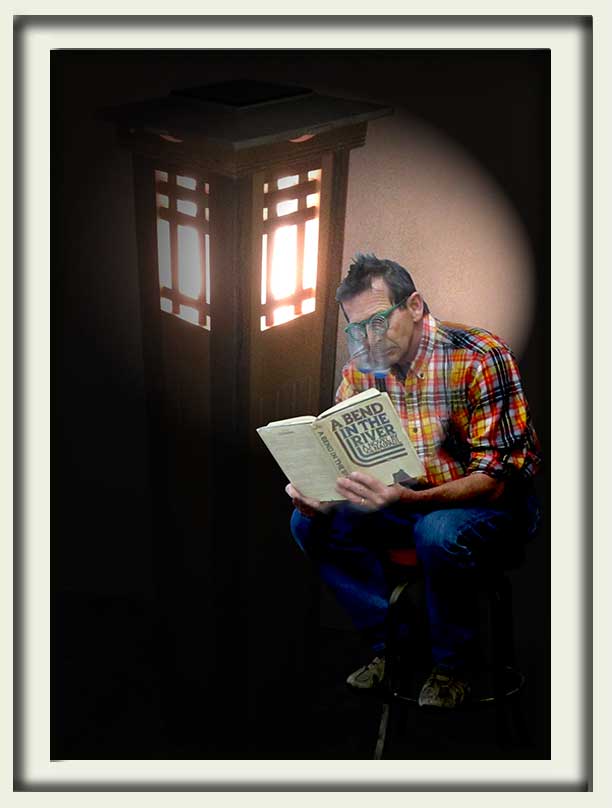 The resident photographer, Ben Prowell