#21
CUSTOM WOOD GARDEN BENCH #21
Shown with two coats of the non-toxic WoodRX "Teak" finish.
Ships natural or pre-finished. See Pre-Finish Options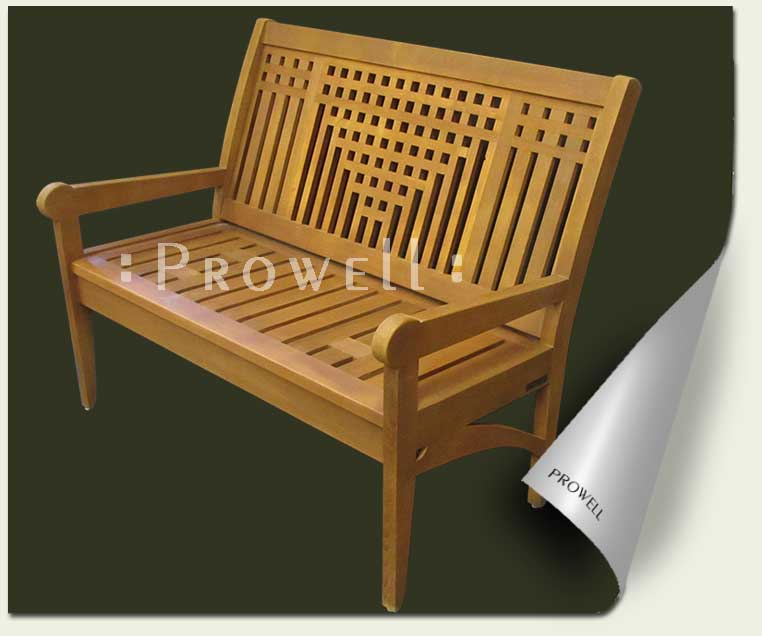 Unfinished
Prowell's grade of spec'd western cedar from the mill is clear, kiln-dried, vertical-grained, and mandating a minimum of 9 growth rings per inch. What does all that mean? It simply means the tree must have fully matured before harvest, offering the most stable integrity.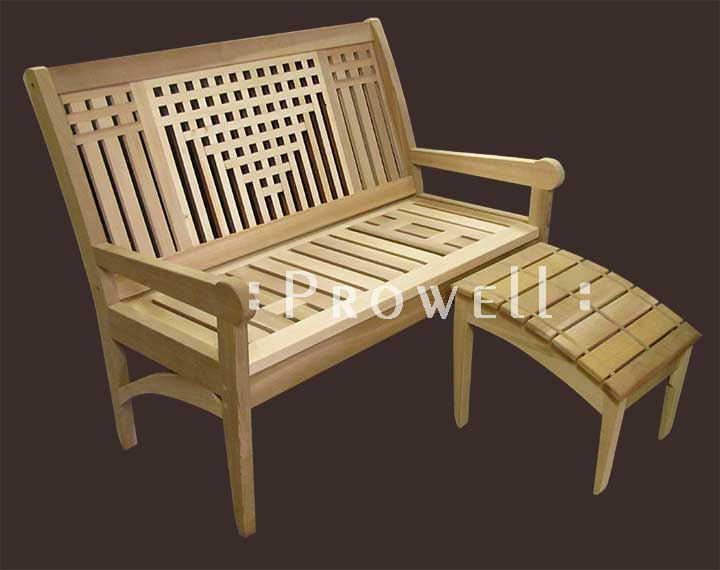 The wood bench backrest pattern is drawn from two sources: The Rockefeller Center's lobby motif and the 1933 Post Office motif in downtown Reno, Nevada. For those of you who have overlooked Reno as a less-than-appealing destination, it should be noted they had revitalized the downtown river walk for a pleasant atmosphere of public art, cafes, restaurants, galleries, and of course the original architecture of the 1920's and 30's in the brick bungalow residences, the government buildings such as the Post Office and Parks and Recreation building, and the lurid and exciting history of the several adorned brick apartment buildings that housed the NYC socialites of the 20's arriving for their 3-month stay in Reno to expedite their divorces.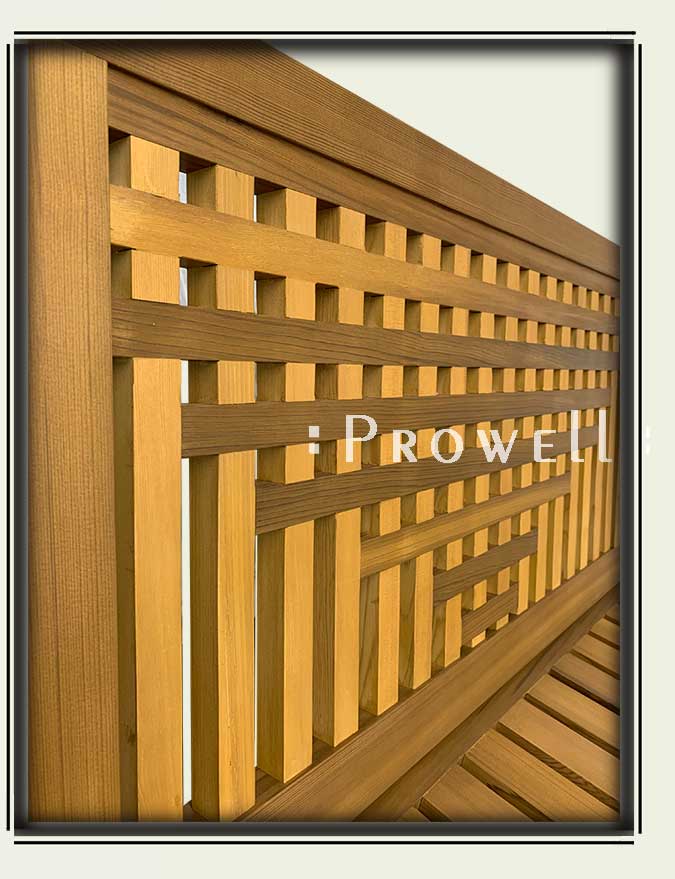 Garden Bench #21 with the accompanying End Tables GBT and Footstool GBF.
View these accessories.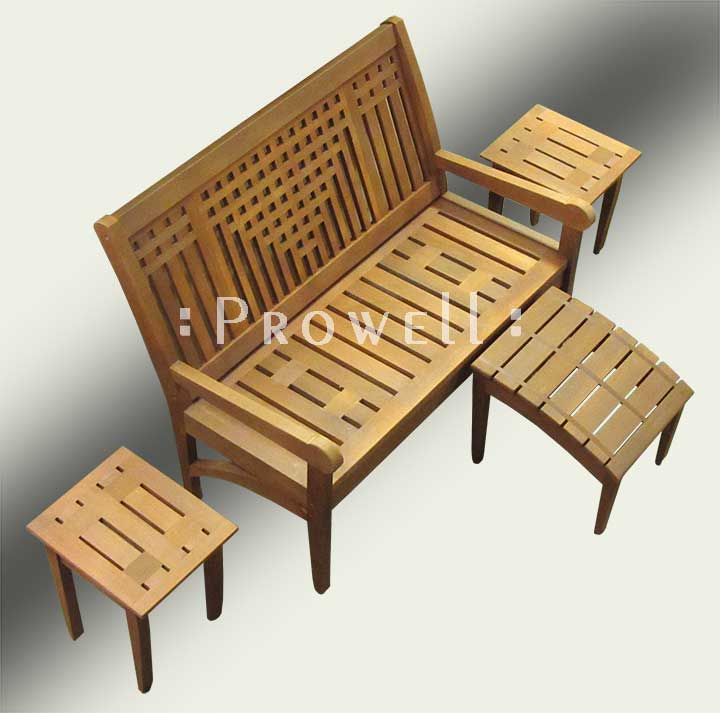 WOOD GARDEN BENCH #21–PROGRESS
The assembly process. The wood bench and swing designs exhibit a number of departures from Prowell's earlier bench models.
The seat is now canted at a 5-degree angle.
The backrest is at 13-degrees, improving the overall comfort and ergonomics for the lower back and lumbar support.
The arm rests are 2″ higher off the seat for a more comfortable placement to the bend of an adult elbow.
The overall weight is 6 pounds lighter.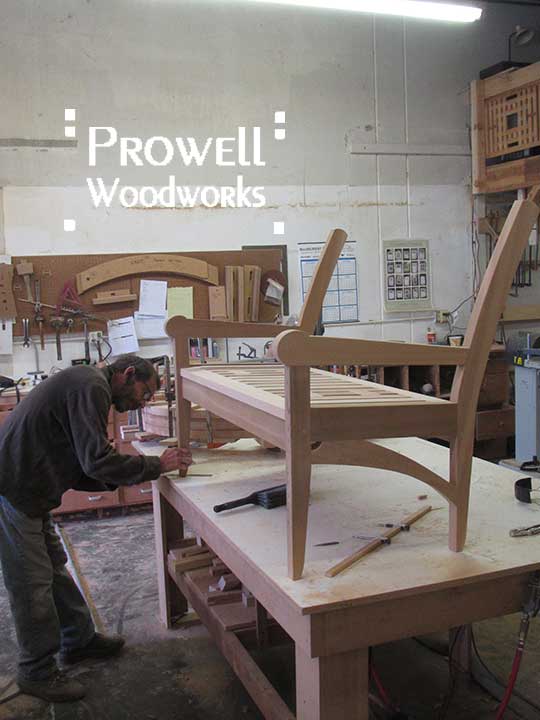 WOOD GARDEN BENCH #21–PROGRESS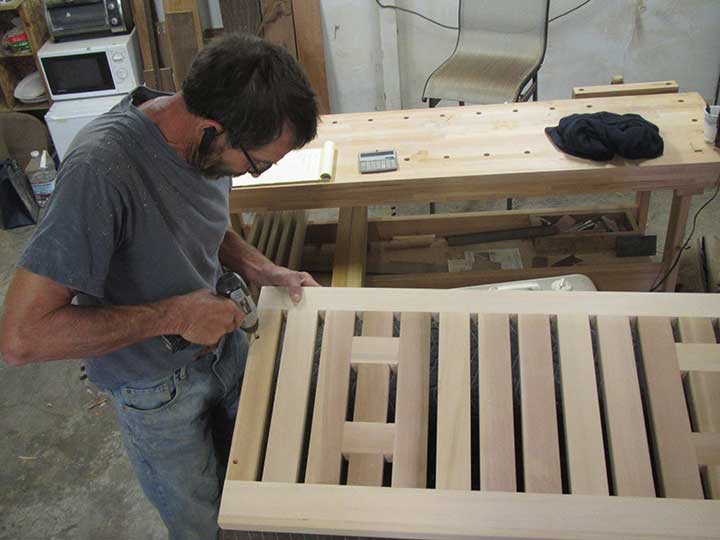 CUSTOM WOOD GARDEN BENCH #1-1
Left: Cutting in the leg mortises.
Right: A floating tenon should fit tight enough to require a light tapping, Prowell performing this task with his grandfather's ball peen hammer, and the customary sawdust in his hair.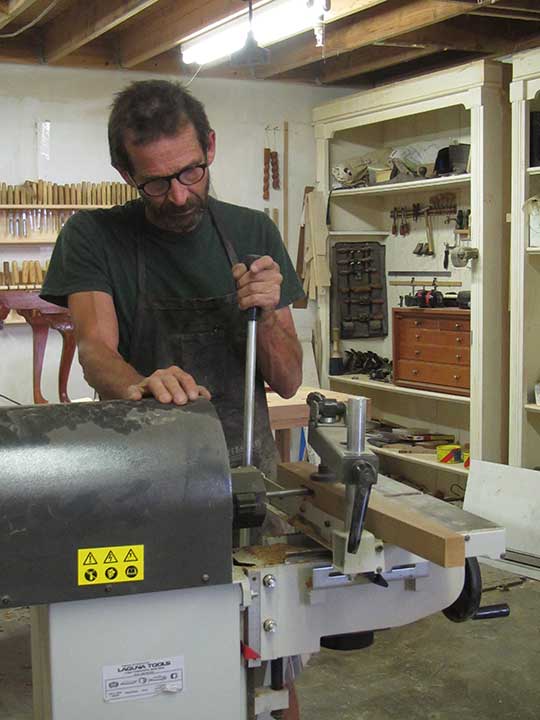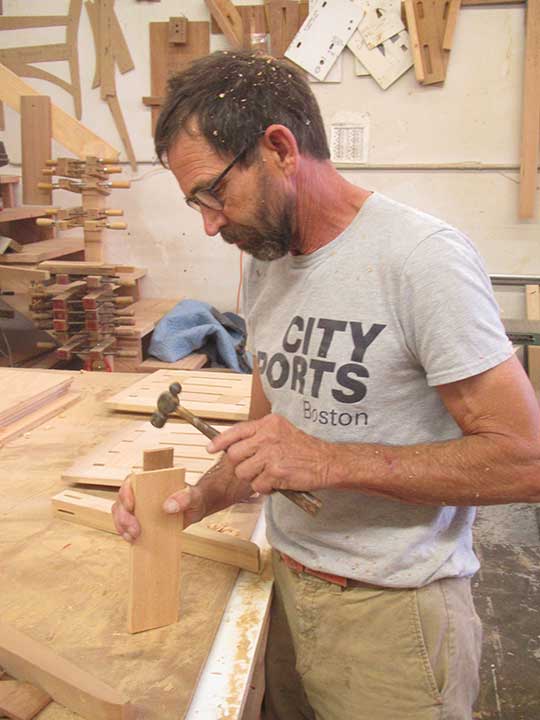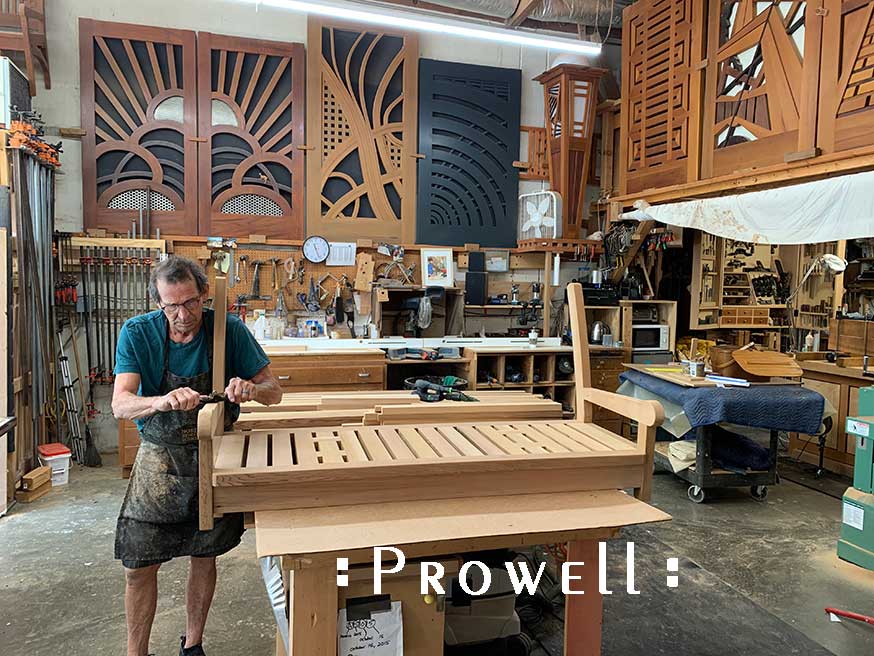 Faye Rayelynne Prowell, as the 8-month-old woodworking prodigy.
Photo credit: Ben Prowell