#201
LIGHTED WOOD GARDEN COLUMN #201
Our garden lighting #201 with a soft light intended more as an accent than the illumination of a path or entry. Yet enough, apparently, for the knitting connoisseur.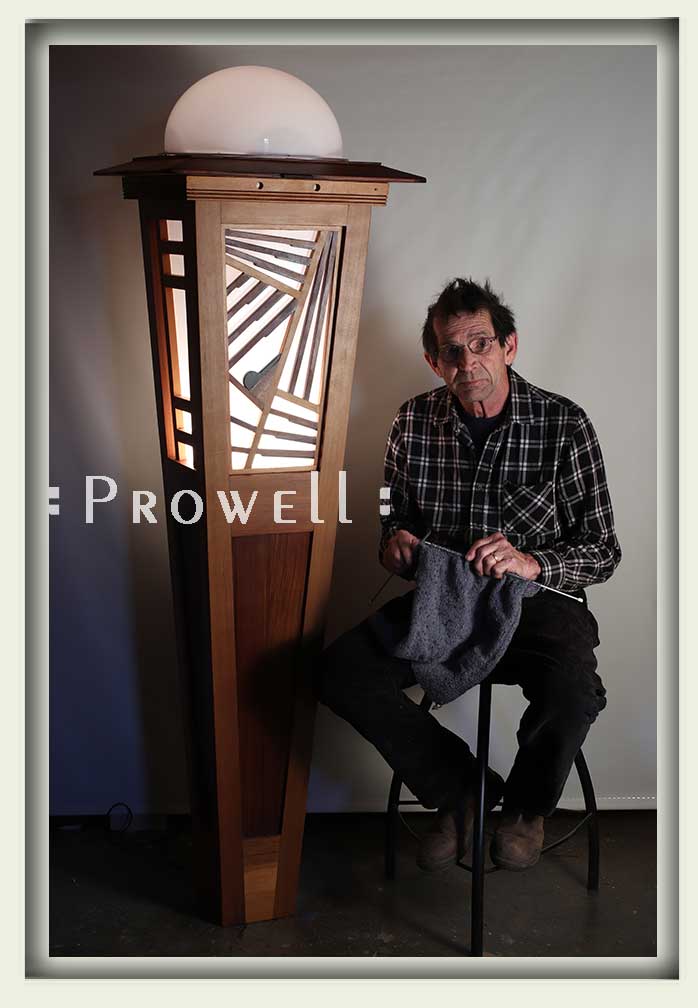 LIGHTED GARDEN COLUMN #201
One face featured. The other three with a much simpler layout.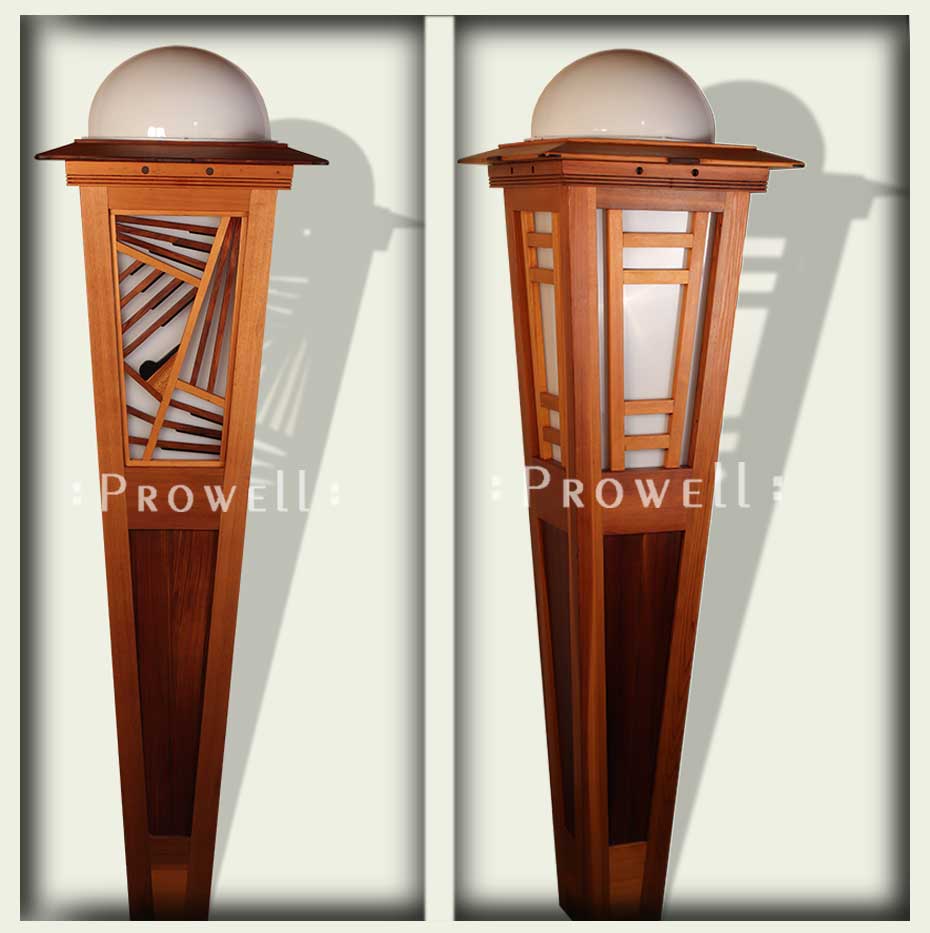 LIGHTED GARDEN COLUMN #201
Accent is the word that comes to mind. Gazing onto the garden in the darkened evenings to take in this apparition, this assembly serving no purpose beyond igniting one's curiosity. One's interest in gazing upon some meditative work of visual poetry.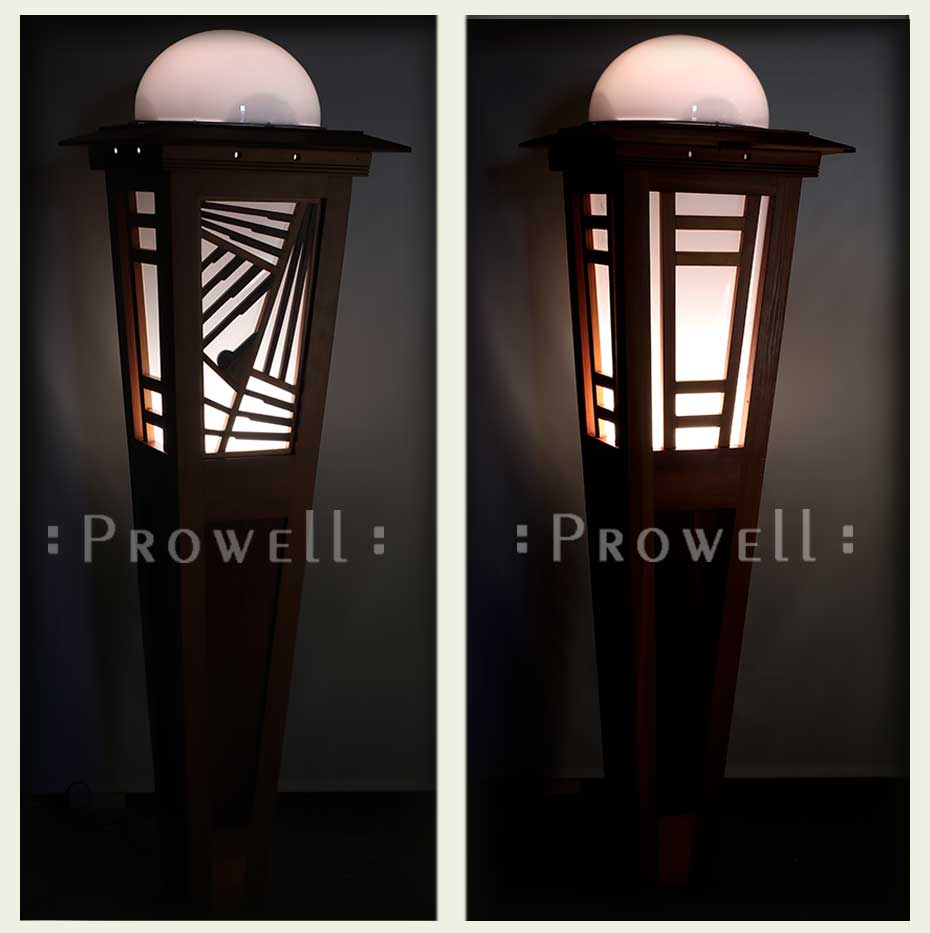 LIGHTED GARDEN COLUMN #201
Left-to-right:Daylight, Dusk, Total darkness.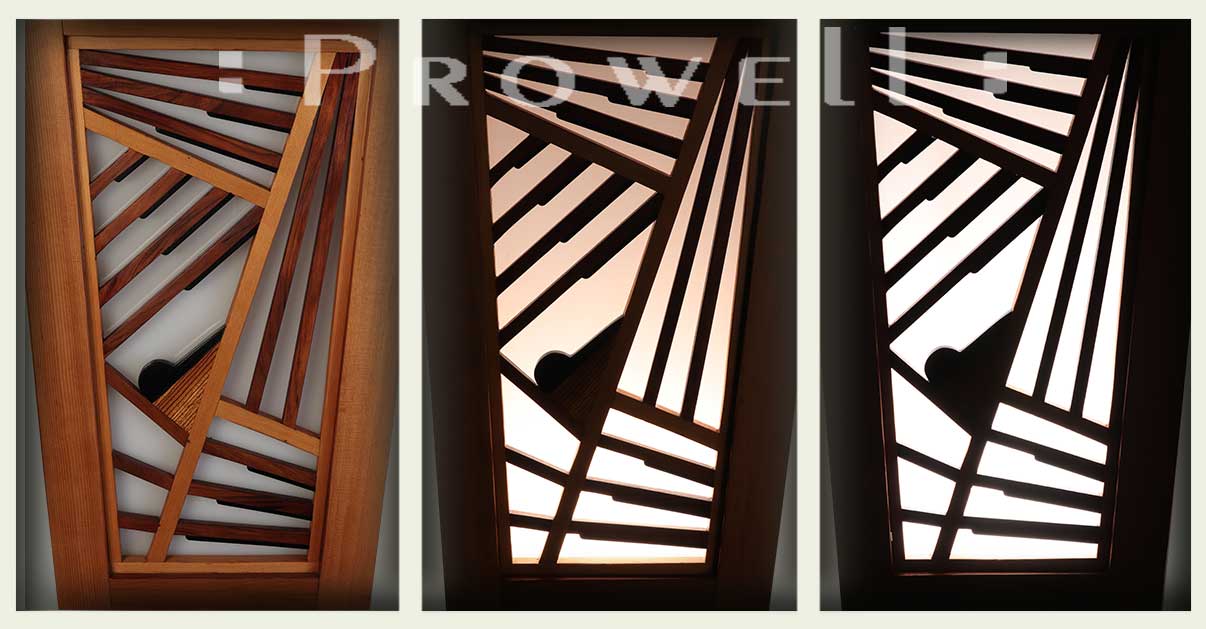 #201-1
LIGHTED WOOD GARDEN COLUMN #201-1
Garden Lighting Column #201-1 replaces the dome with a flat white Plex tier.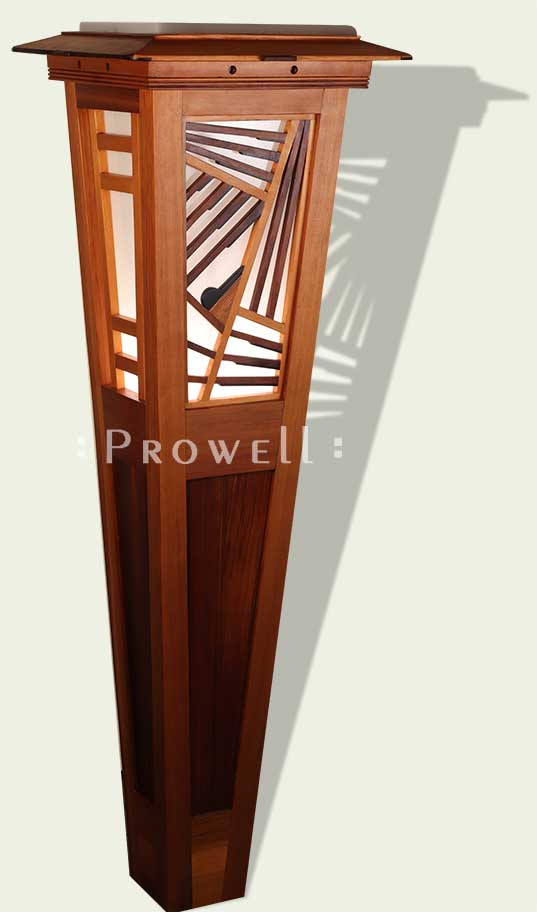 LIGHTED GARDEN COLUMN #201-1
The removable cap on both #201 and #201-1 allows access to the LED fixture. The white Plex panels are also removable. As well as one side of the column for accessible installation.
Is it just me or do all companies struggle with employees and their troublesome nuances? You hire someone on a contract basis to clean your shop and cut your hair. Their work is exemplary, In a moment of weakness you add them to the payroll and suddenly, with regular paychecks and benefits and holidays and pensions, they become someone else. They take liberties. And in those days when the photographers are in the shop, Lewella decides to wear her nice dress and all day she makes eyes at Clinton's camera and my barber Harlan of course shows up in his suspenders for gawd's sake because he knows city-girl Greta goes ballistic over his suspenders and if you let it go, if you're a softy, next thing you know you're buying wedding presents and then baby-shower presents and then anniversary presents and because Ben and Charles are by now outnumbered, they're nodding in a state of confused acquiescence to find themselves. . . babysitting! And you wonder. You really gotta wonder. Who is in charge of this company?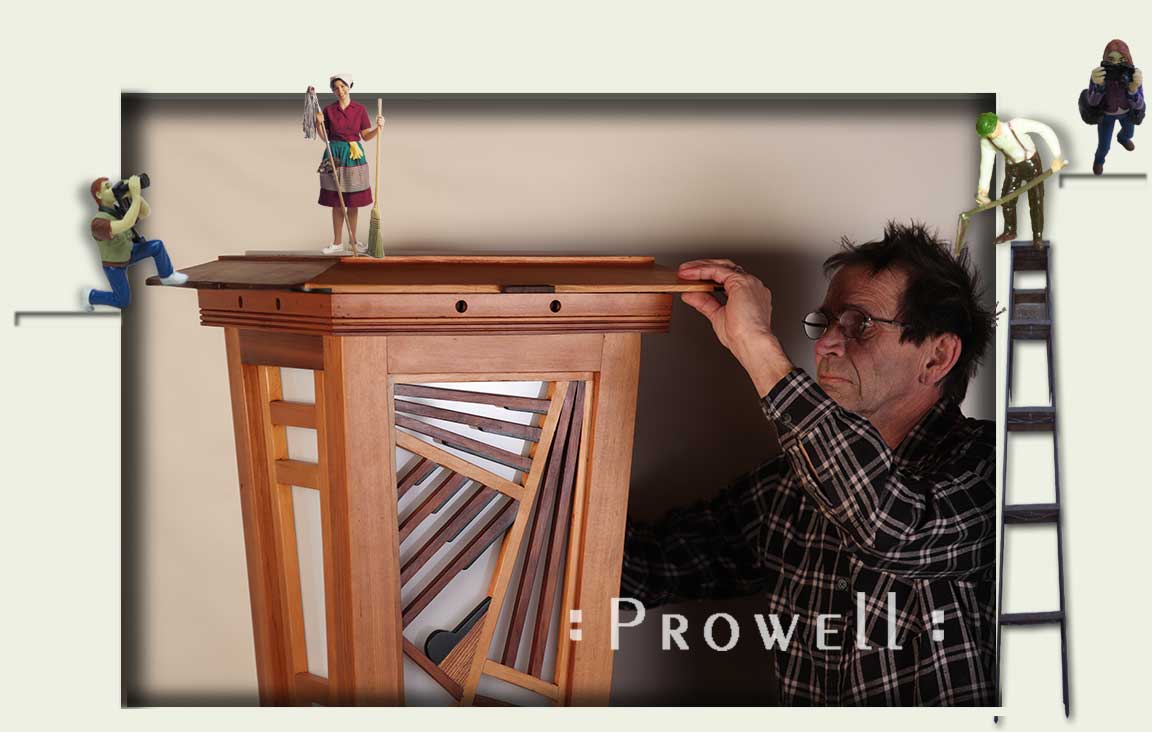 GARDEN COLUMN #201-PROGRESS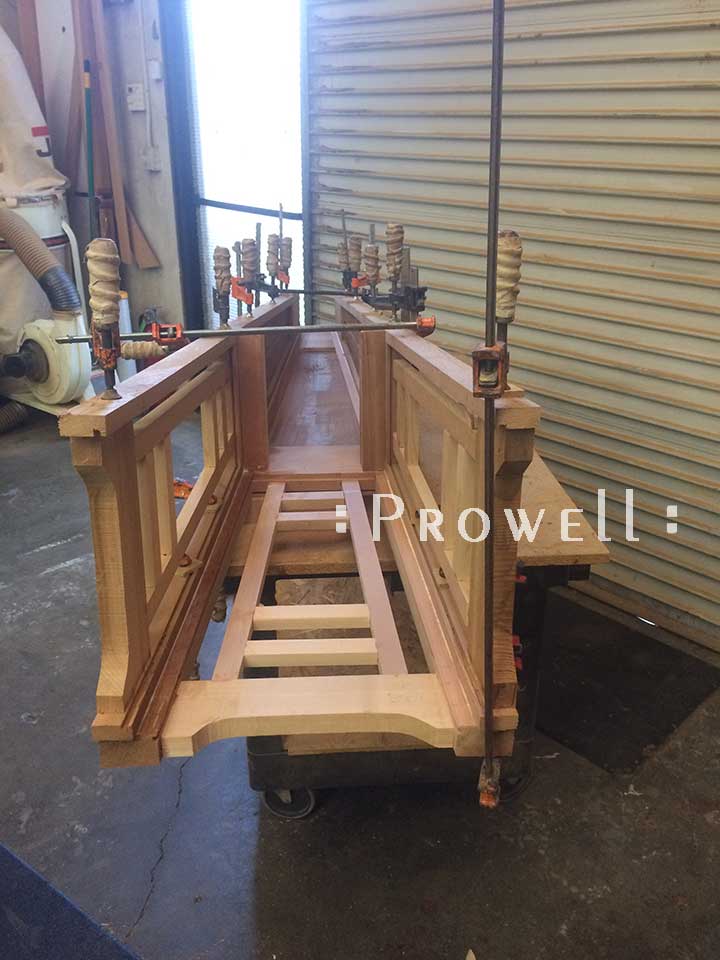 GARDEN COLUMN #201-PROGRESS
Creating the pattern. Although it may appear somewhat random, there is a geometry to this helter skelter.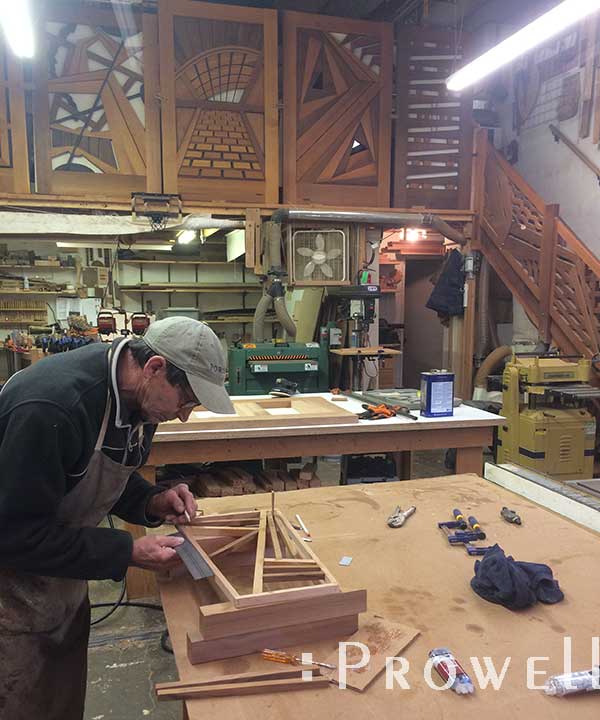 GARDEN COLUMN #201-PROGRESS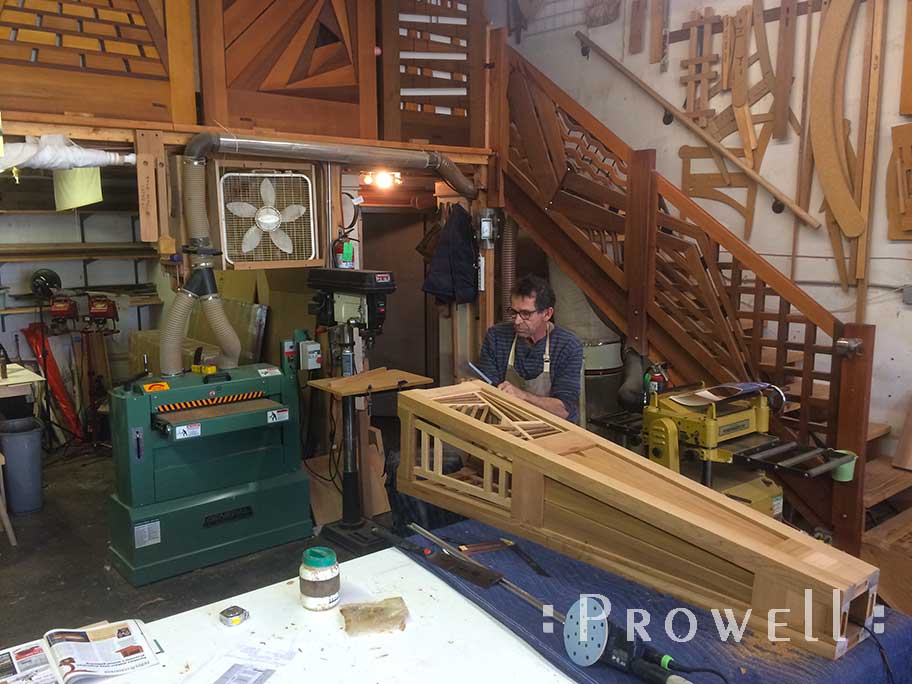 GARDEN COLUMN #201-PROGRESS
The cap is joined with both tenons and splines.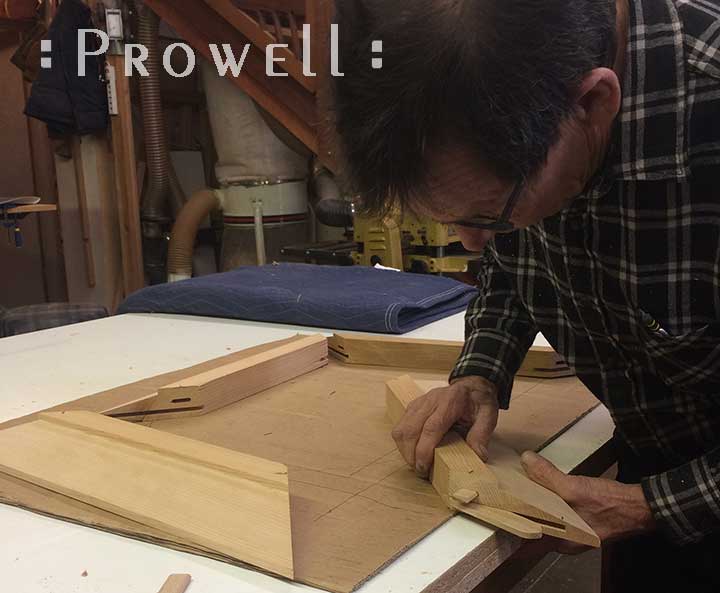 GARDEN COLUMN #201-PROGRESS
And splined with ebony. Created on the spline jig on the table saw.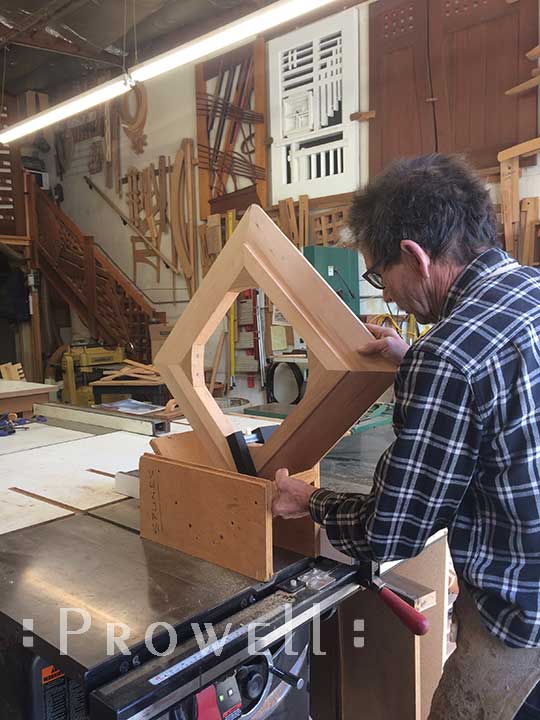 GARDEN COLUMN #201-PROGRESS
The cap's apron is fluted, as well as bored for two light holes on each face of the column.