#7
CUSTOM WOOD GARDEN COLUMN #7
Lighted Driveway Gate Column #7.
The double-tier caps are no longer available.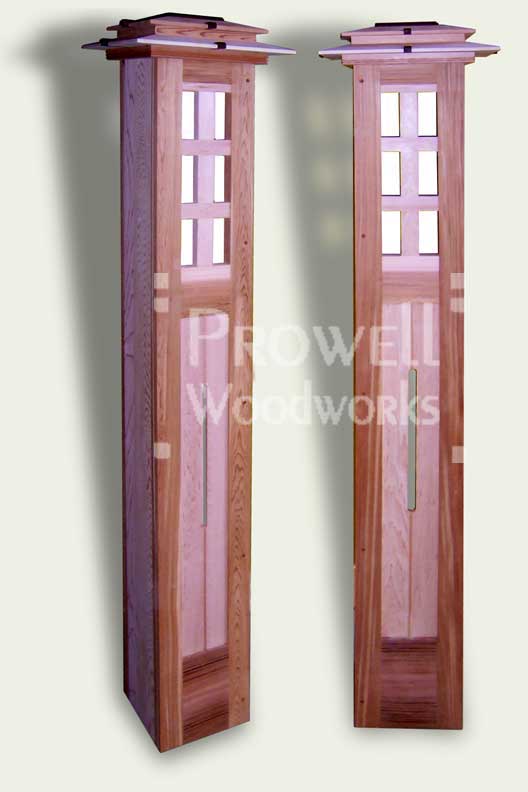 Driveway Gates #70, flanked by Wood Columns #7
Photographed in the shop prior to installing the white plexiglas.
* As a reminder, when you see shop photos painstakingly cropped, as below, it is the result of those who've failed to share photos of their completed installations.