Double Art Deco wood garden gate style #65 is a modification of our #2 Garden Gate, tipping the scale toward a more modern aesthetic– only if corroborated by the extenuating elements. This property has just enough latitude in its 1930's era residence and flagstone walls to support the subtle voice of our #65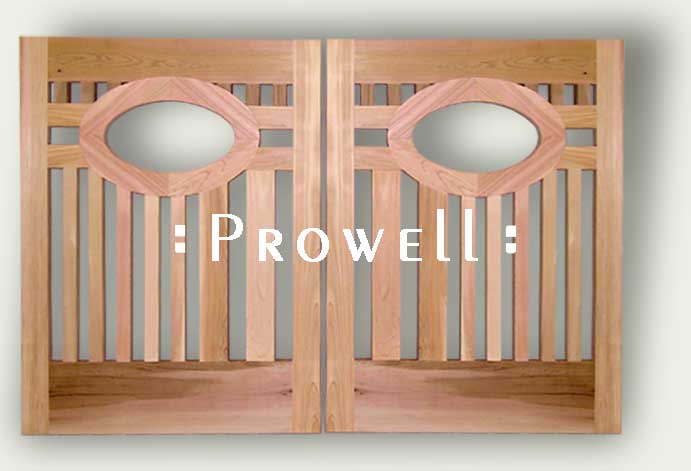 Pebble Beach, CA
Our homeowners sent in site photos that prompted the creation of the Art Deco garden gate design to better accommodate the setting and the distinctive geometry of a 1930's postmodern architecture.
Situated along the 17-mile drive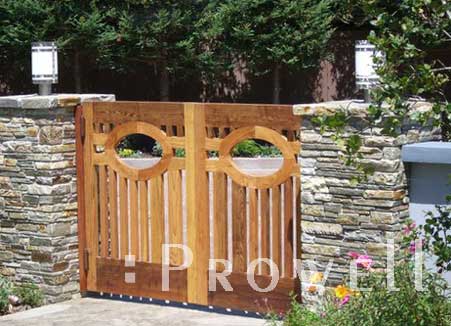 Pebble Beach, CA
In the weeks following their Prowell acquisition, savvy patrons often employ the security of intimidating overseers brought in by the Pimperton Agency, protecting their new possession from the widespread thievery of greedy collectors. Below, a typical latter-day Pimperton agent, identified by the Get-up in his Come-Along.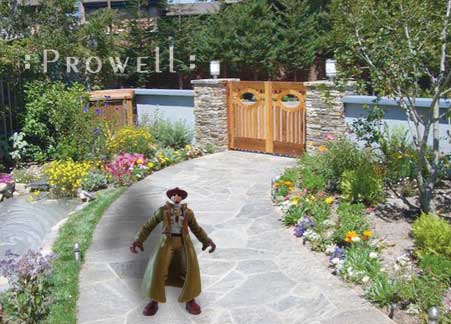 Pebble Beach, CA
The residence, with the area's signature windswept Monterrey pines on the right.

The oval, and the various intersections like a European traffic roundabout.
Charles shown absorbed in his 1919 edition of Hawkins Mechanical Dictionary, at peace within the circumference of a perfect backrest.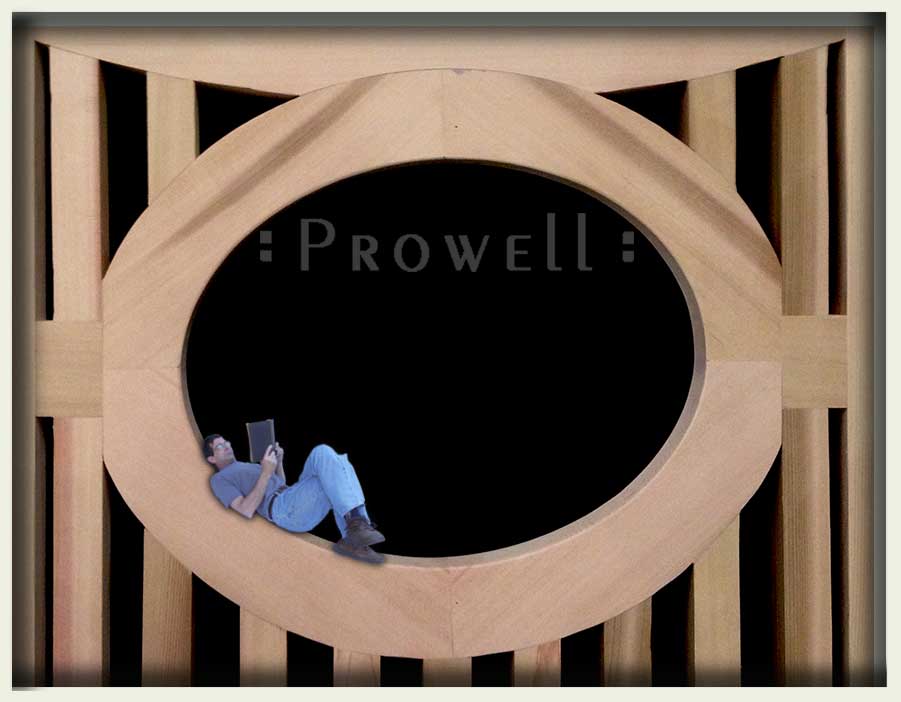 Don't believe us? At the time of this photo, there are over 5,000 hardback books in the Prowell home library, stacked and stashed into every conceivable nook and cranny.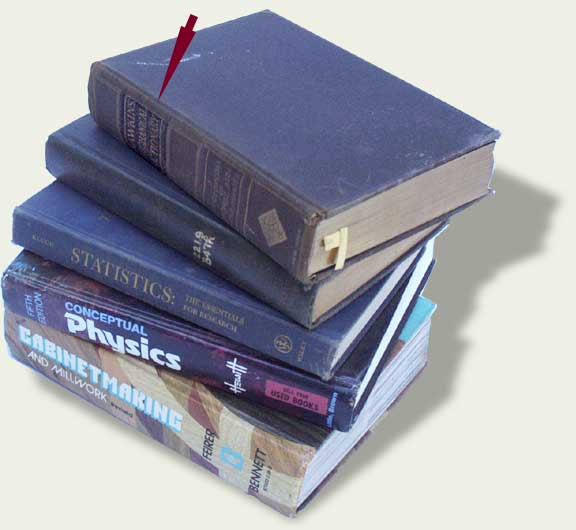 Still don't believe us? Just two of the library's four walls of bookshelves. And what about those piles stacked next to the bed, and beside the living room reading chairs and the study and, yes . . . in the bathroom!