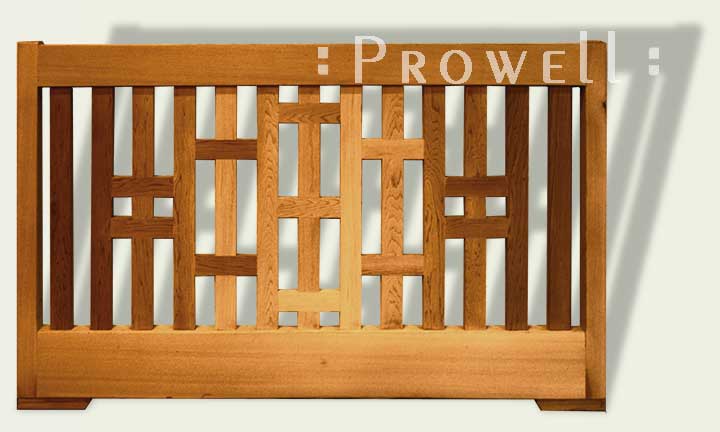 Several Pony Panels utilized within a long stucco wall as a solution to provide privacy while maintaining the illusion of openness
One of the longer panels below, where the pattern is repeated within the same panel. For two patterns within the same panel, the cost is Base +22%.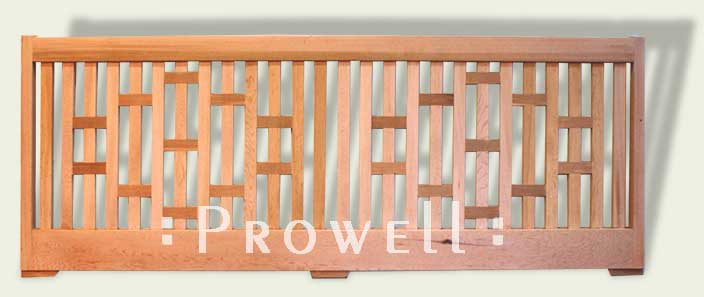 La Jolla, CA
Charles visiting the site a few years after the installation.
The entry gate is flanked on either side by a Pony Panel #3, set into reliefs in the masonry wall designed specifically for this purpose.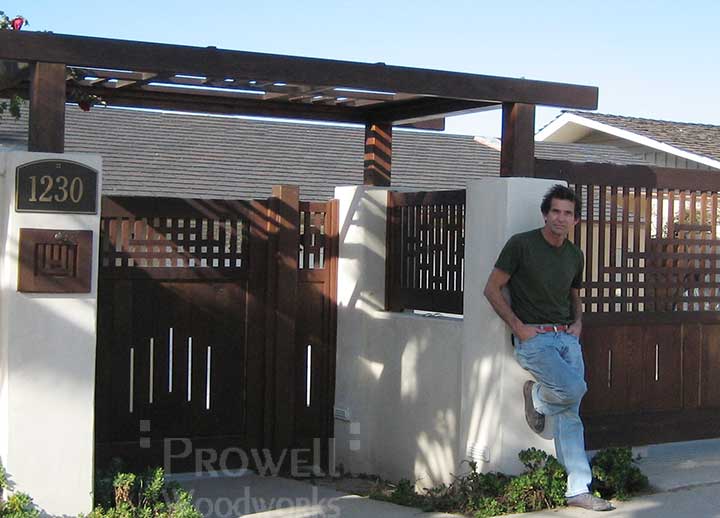 La Jolla, CA
Photographed 16 years after the original installation.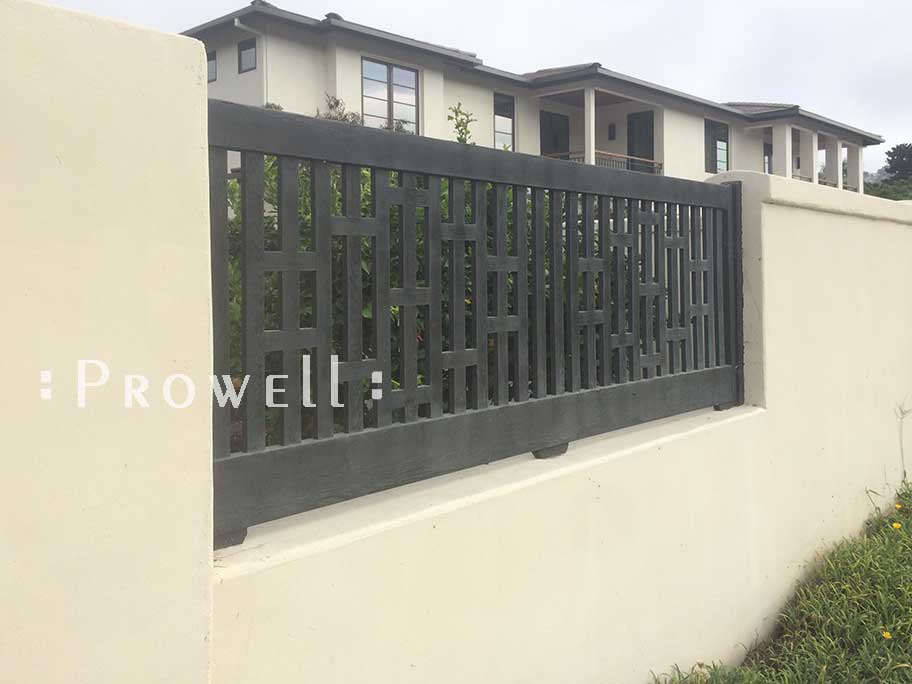 La Jolla, CA
Two more barely visible Pony Panel Inserts along the far left span of the wall.