#22
CUSTOM WOOD PORCH SWING #22
Shown with two coats of the non-toxic WoodRX "Teak" finish.
Ships natural or pre-finished. See Pre-Finish Options.
>>To Installation Guidelines, Chains and Connectors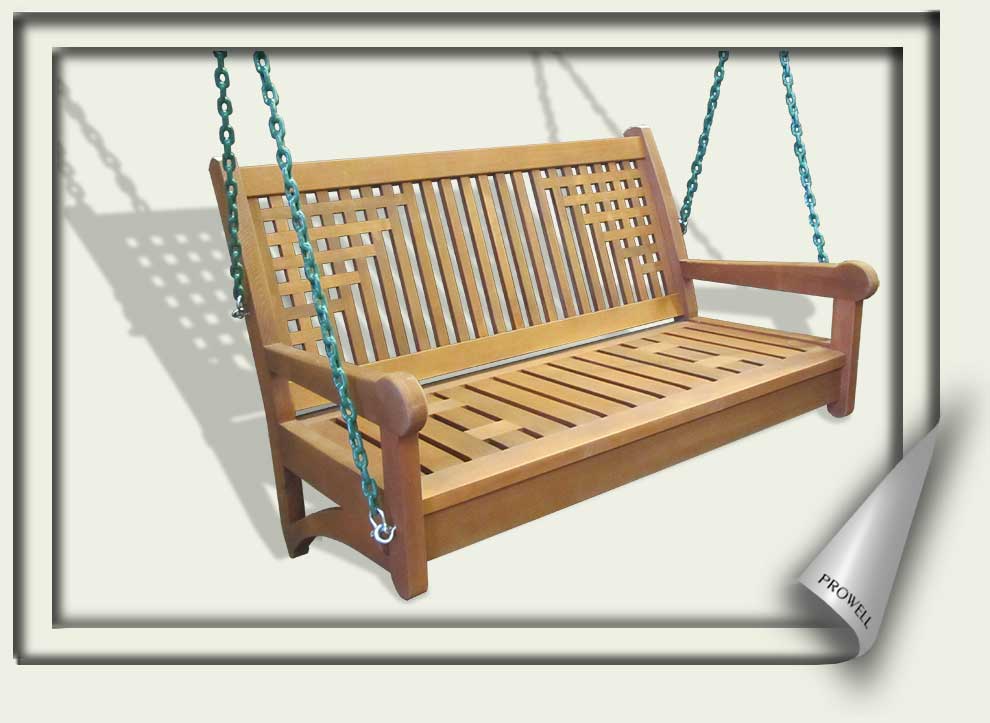 CUSTOM WOOD PORCH SWING #22
The signature joinery for the Wood Porch swing #22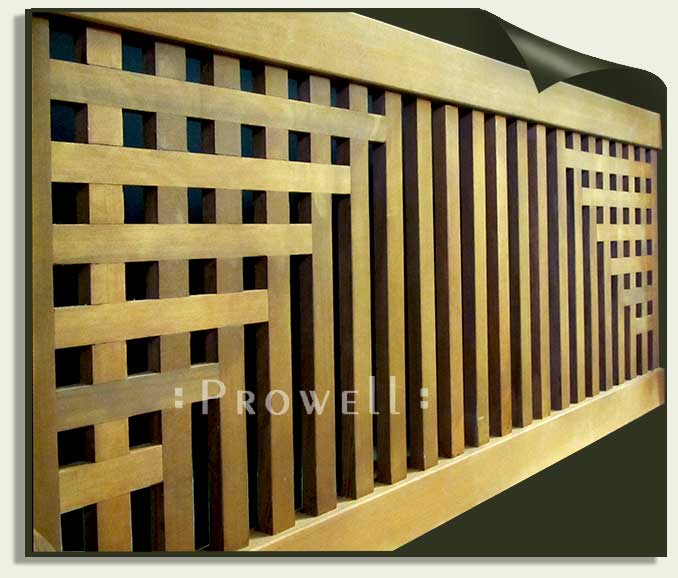 WOOD PORCH SWING #22–PROGRESS
The final touches to a typical backrest pattern for both the #22 Wood Porch Swing and #22 Wood Garden Bench.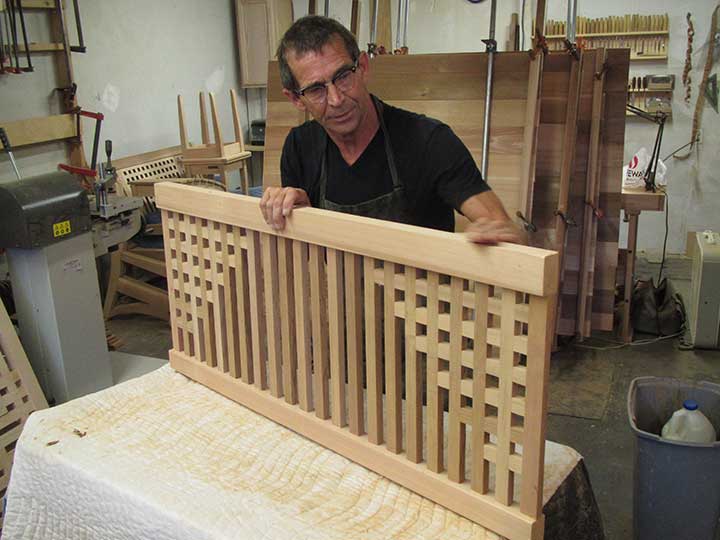 WOOD PORCH SWING #22–PROGRESS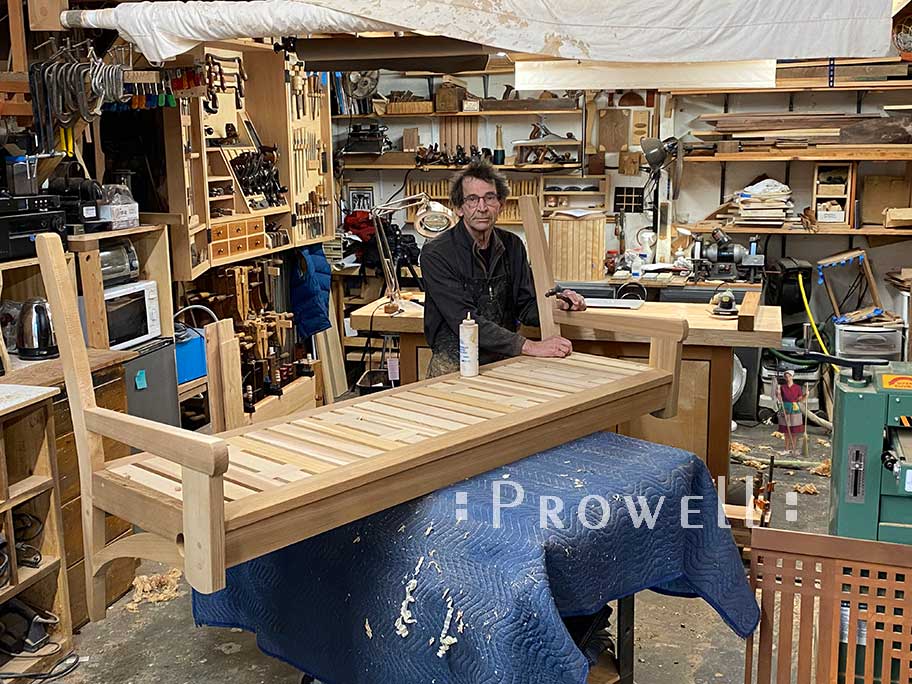 Photo credit: Ben Prowell
WOOD PORCH SWING #22–PROGRESS