#3
CUSTOM WOOD PORCH SWING #3
Perhaps our least embellished garden swing design, without the usual grids and weaves and geometrical leanings. Wood Swing #3 features a slight radius to the backrest and the usual bevy of mortise and tenon joinery.
>>To Product Specifications
Ships natural or pre-finished
See Pre-Finish Options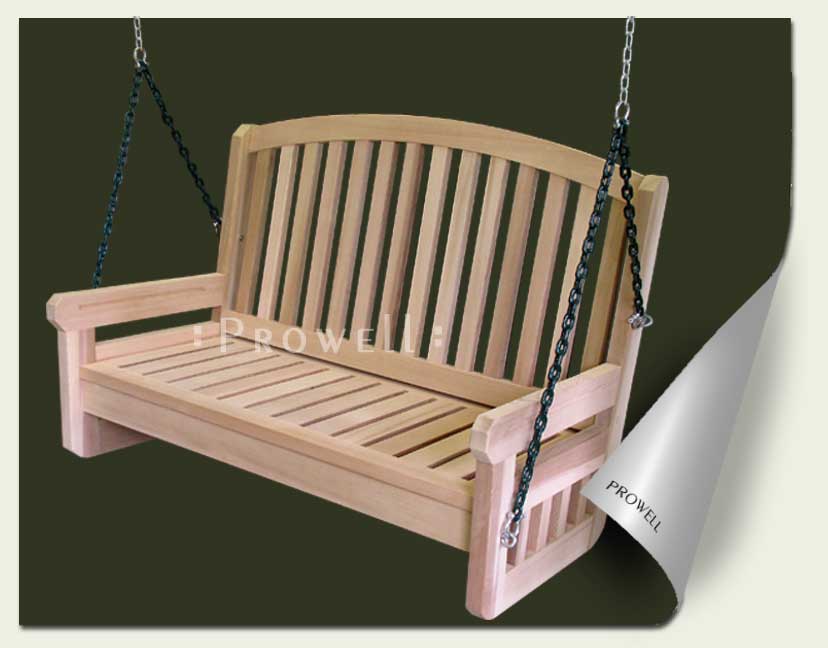 CUSTOM WOOD PORCH SWING #3
Garden Swing #3 shown with Ben reviewing the completion of a supporting arbor that is not among our offered designs. Now and again we will agree to build something we have not designed, nor have little interest in replicating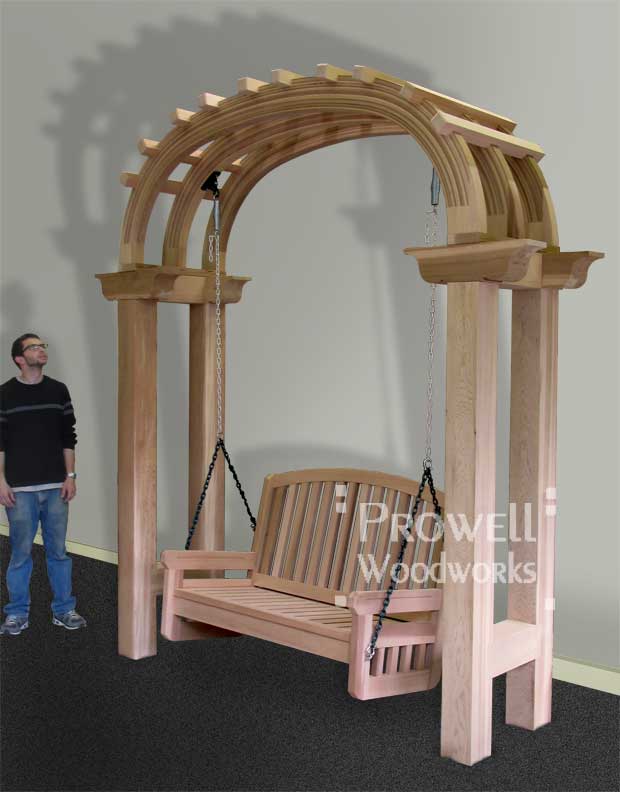 CUSTOM WOOD PORCH SWING #3
Palo Alto, CA.
Prowell's Wood Swing #3 with stand.