#4-2
CUSTOM WOOD PORCH SWING #4-2
Ships natural or pre-finished
See Pre-Finish Options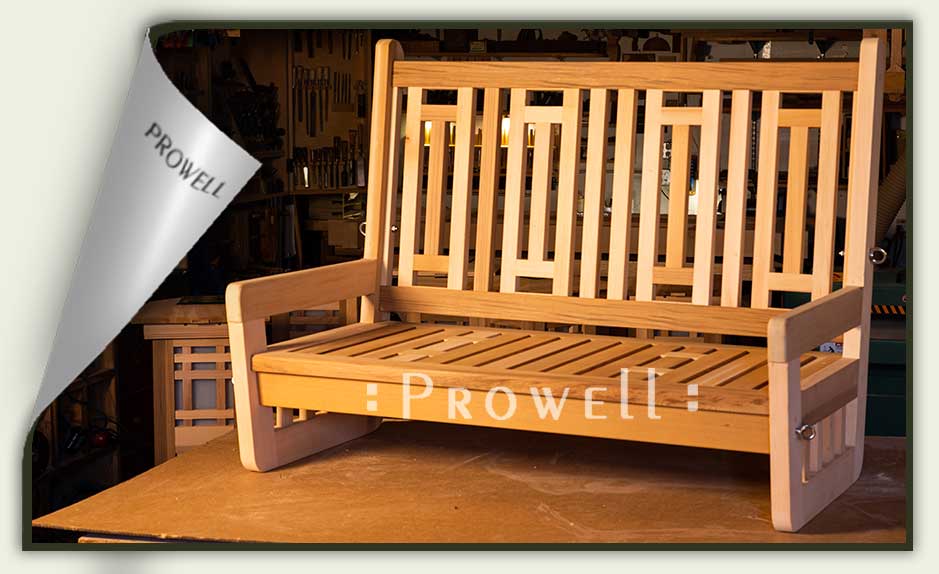 CUSTOM WOOD PORCH SWING #4-2
Coronado Island, CA
Simulating the chain configuration. The chain ships separately, with each connector labeled to its corresponding I-Bolt.  Site photos expected soon.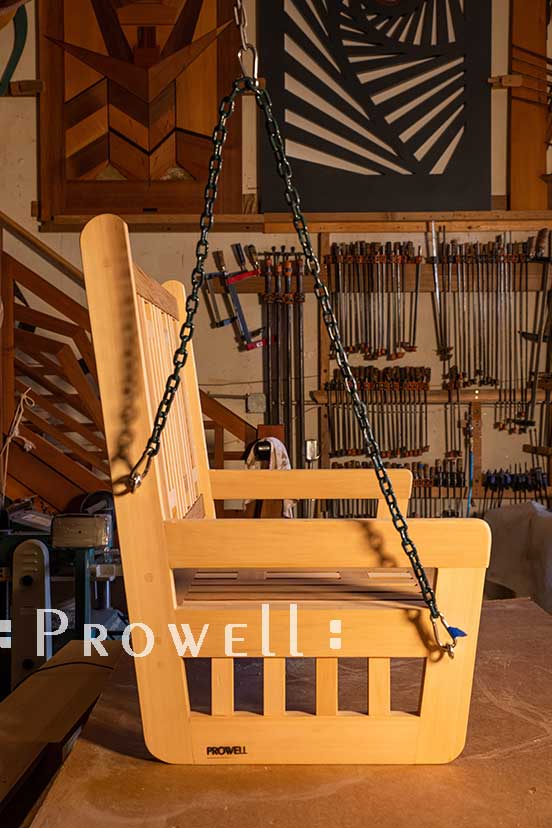 #4
CUSTOM WOOD PORCH SWING #4
Coronado Island, CA
Insure that the chain on your Hanging Porch Swing is supported from an overhead girder. Porch Swing #4, the original, shows an early chain configuration. All swing after this were revised as per the #4 above, for better stability.  This also shows a standard galvanized chain, prior to the coated chain incorporated in 2009.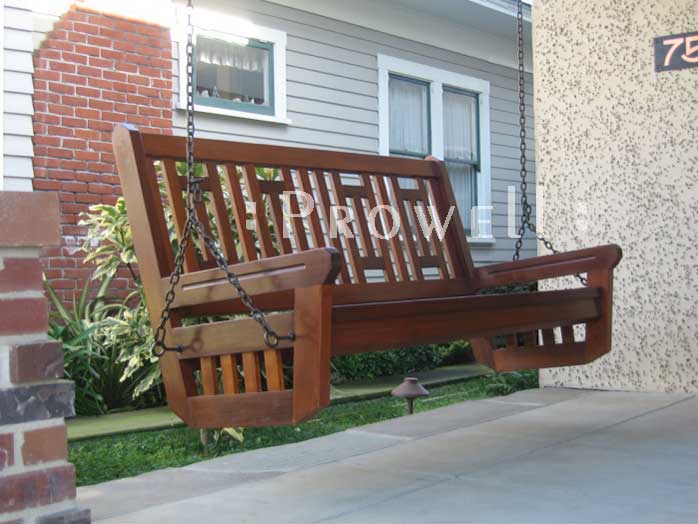 CUSTOM WOOD PORCH SWING #4
Coronado Island, CA
The original Porch Swing #4 on Coronado Island, San Diego, CA. Where small talk and the Porch Swings are inexorably linked.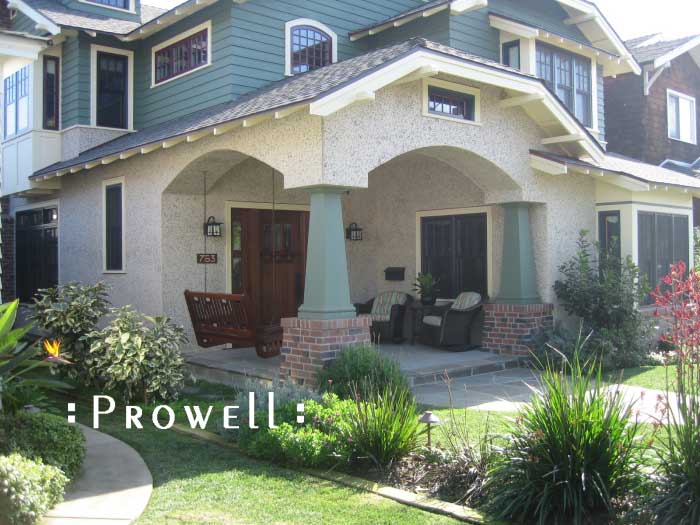 CUSTOM WOOD PORCH SWING #4
Coronado Island, CA
Reminiscent of the title character Gem in To Kill a Mockingbird, our patron, in the tradition of showing people with our products, sends along a photo of their daughter and the new family pup, enjoying their new Porch Swing.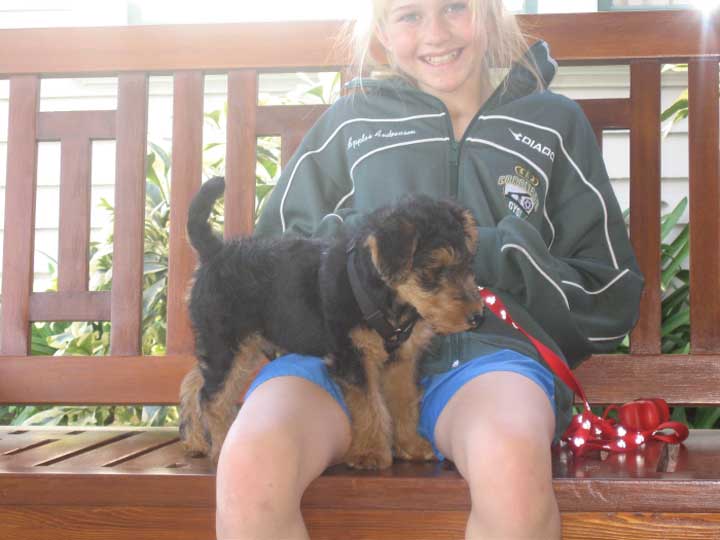 #4-1
CUSTOM WOOD PORCH SWING #4-1
Foley, Alabama
Porch Swing #4-1 in from Foley, Alabama. This early revision introduced the coated chain, and the improved settings where the chain mounts to the swing. The pivot point of where the swing mounts to the backrest dramatically alters the swinging action if moved as much as 1/2″ up or down.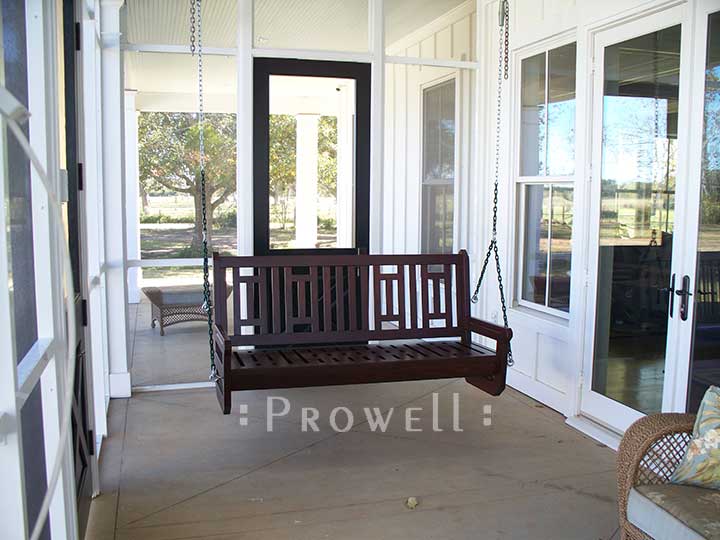 CUSTOM WOOD PORCH SWING #4-A
Claremont, CA
Prowell's Front Porch Swing #4 shown with the Porch Railing #3 in Claremont, California.
Palo Alto, CA.
An out-of-focus photo sent in from Palo Alto, CA. Also showing Swing Stand/Arbor #1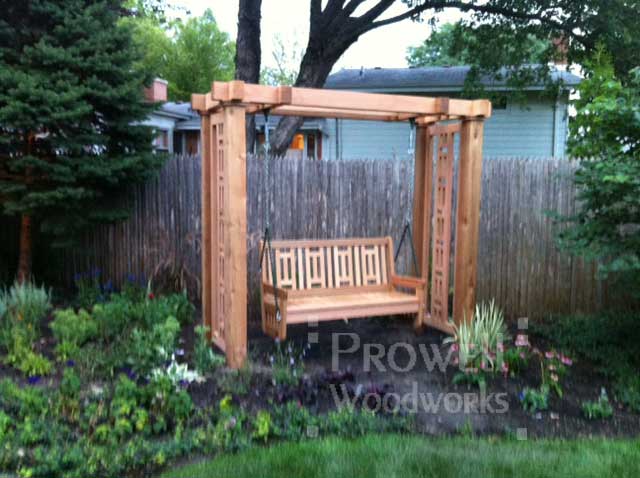 SWING #4–PROGRESS
Laying out the leg assemblies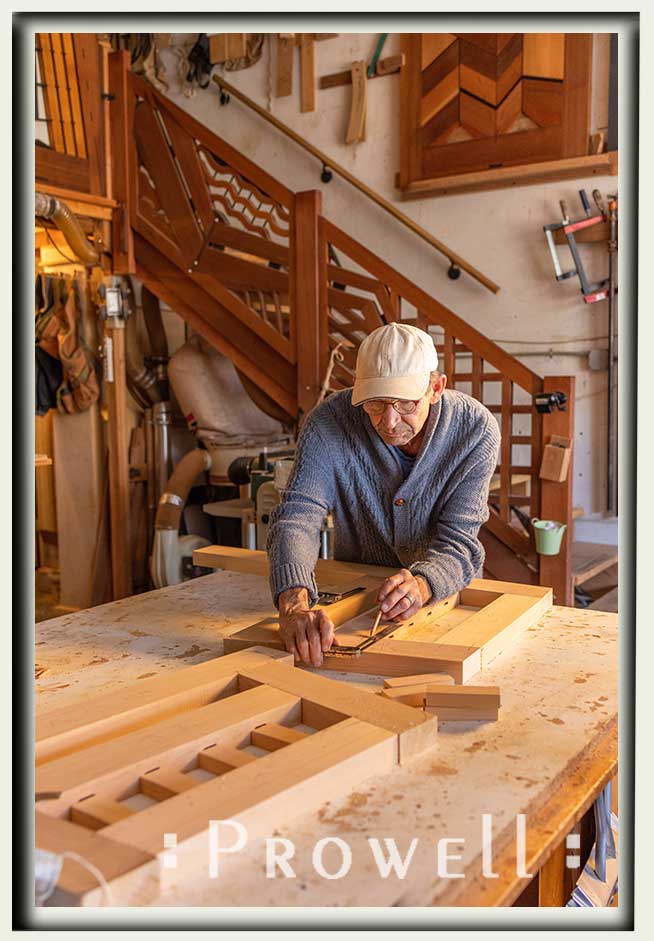 Charles shown assembling the seat. An hour later, glancing at the clamped assembly and it was realized that one of the cross-hatched pairs had been set in the wrong sequence. Without delay, the glued joints were heated and pulled apart. New mortises to all the slats and a new front rail, and two hours later it was re-clamped. Mistakes happen. The important consideration is to set about making the correction without bemoaning the error. To the customer, it's their one and only Prowell swing.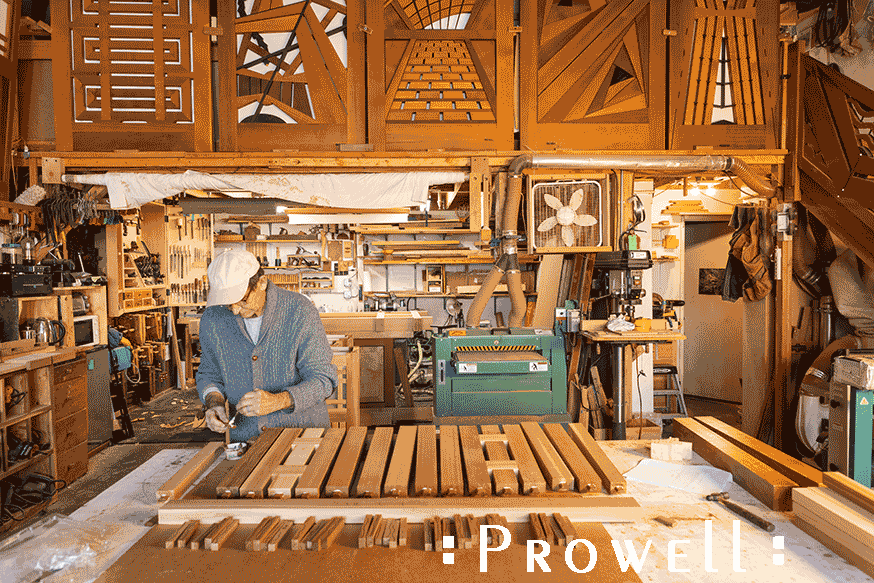 S eting the backrest in place.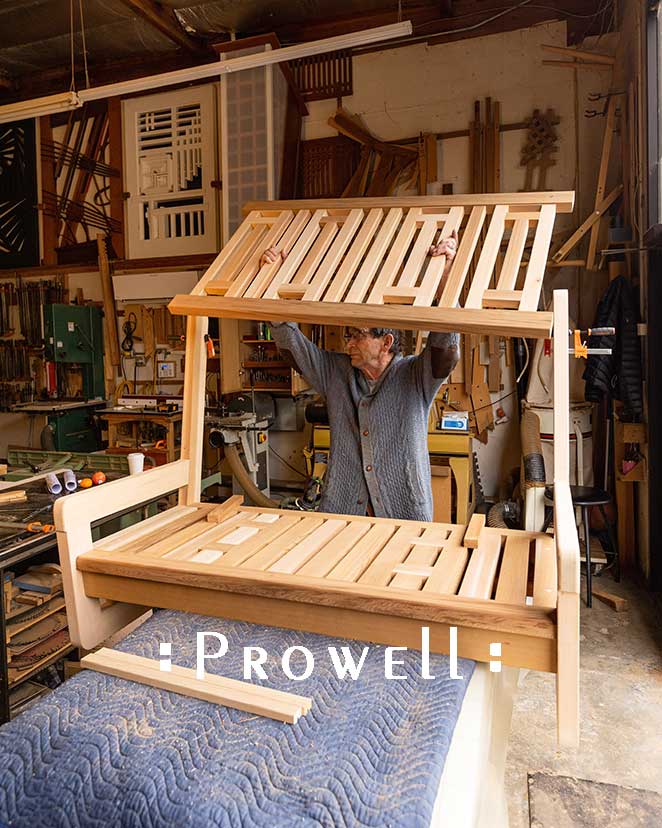 #4—–0656-andreasen (top cropped image: 1126-Slivnick)
#4-1—0933-EJ Builders
#4-2–2147-Gunder
In-progress–1126-Silvnik and 2147