Specifications for Exterior Woodworking Joint #9
#9
FULL THROUGH WEDGED FLOATING TENON W/DOWEL LOCKING KEYS
A long-winded title for a joint developed as a more efficient solution to the key haunches of Joint #9-1
Click Here for a PDF sketch
Gate Style #87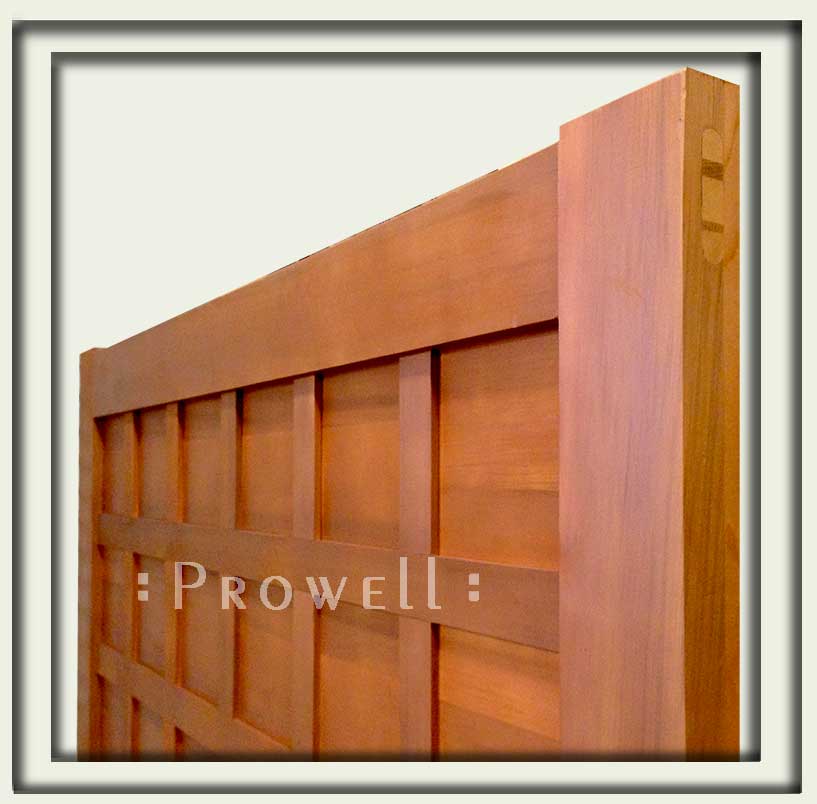 Gate style #115-2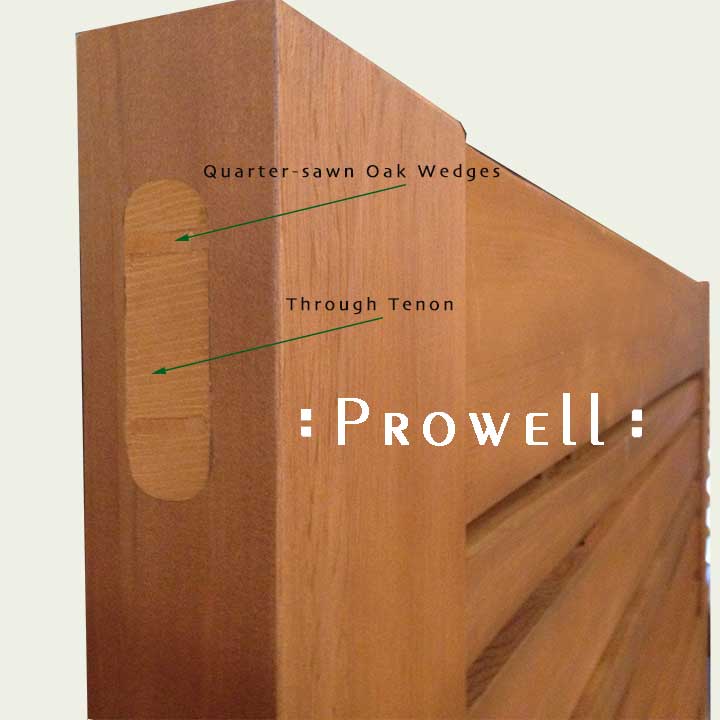 The mortise is created on a Laguna horizontal mortiser. 1″ thick. Because each pass has a maximum depth of only 4″, and our stiles are 5-1/4″, lines are transcribed to enable to stock to be flipped end-for-end to complete the mortise from the opposite edge.
Although this same procedure can be accomplished with a simple mortise box and plunge router, the alignment is somewhat more challenging.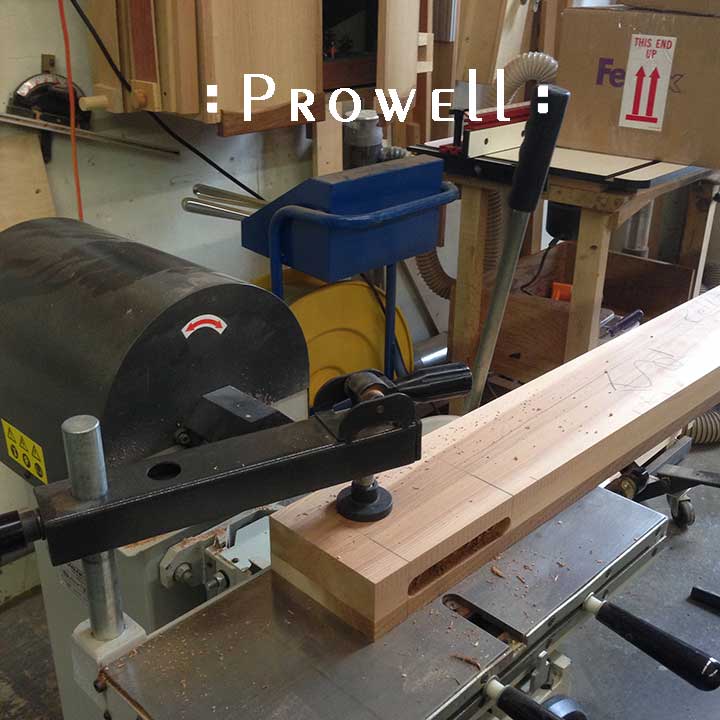 The 1″-thick tenon is eased with a round over bit to the same radius as the corresponding mortise.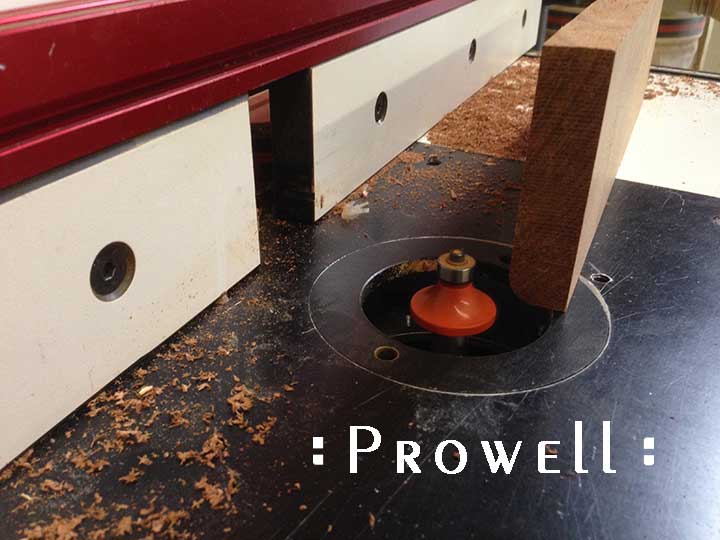 As with our other through tenons, we create a snug fit to the mortise. Adding kerfs and expansion bores for the eventual wedges.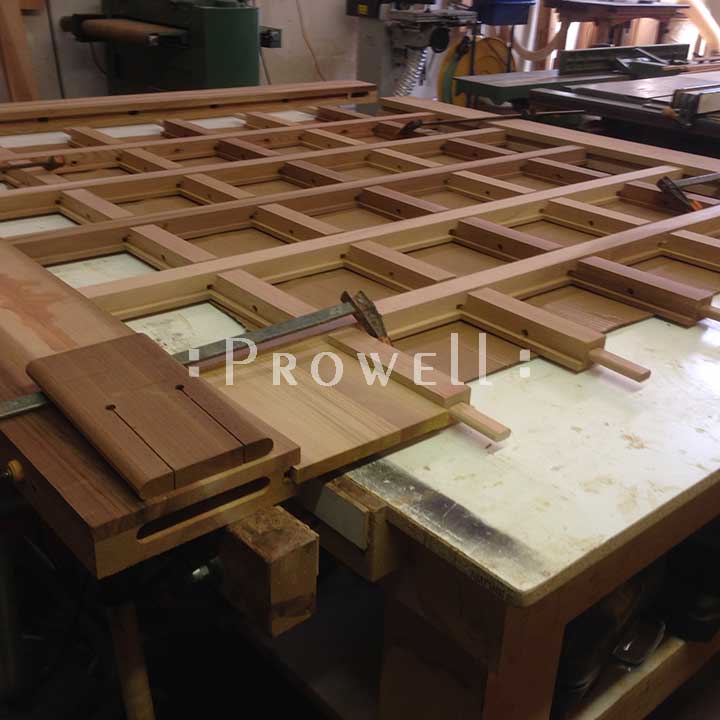 If you can slip a tenon into it's mortise without resistance, then the joint is too loose. Re-cut the tenon until it's snug enough that it requires a light tapping with your mallet.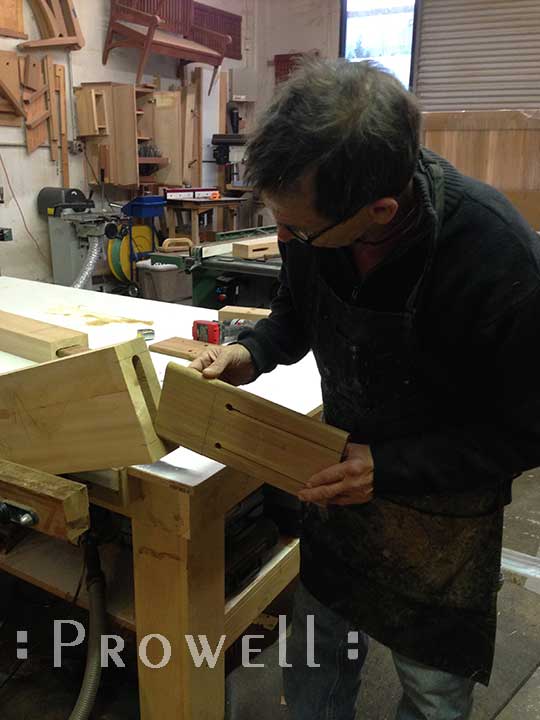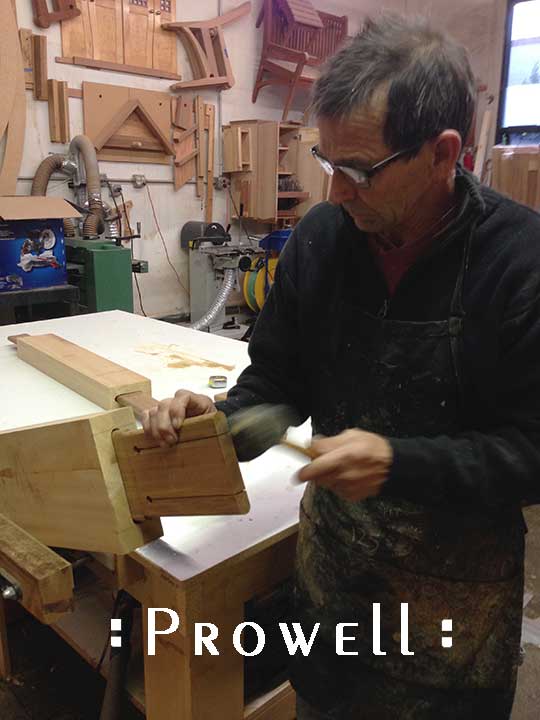 Showing the tenon set to the mortise, extending the width of the eventual stiles, plus a little extra.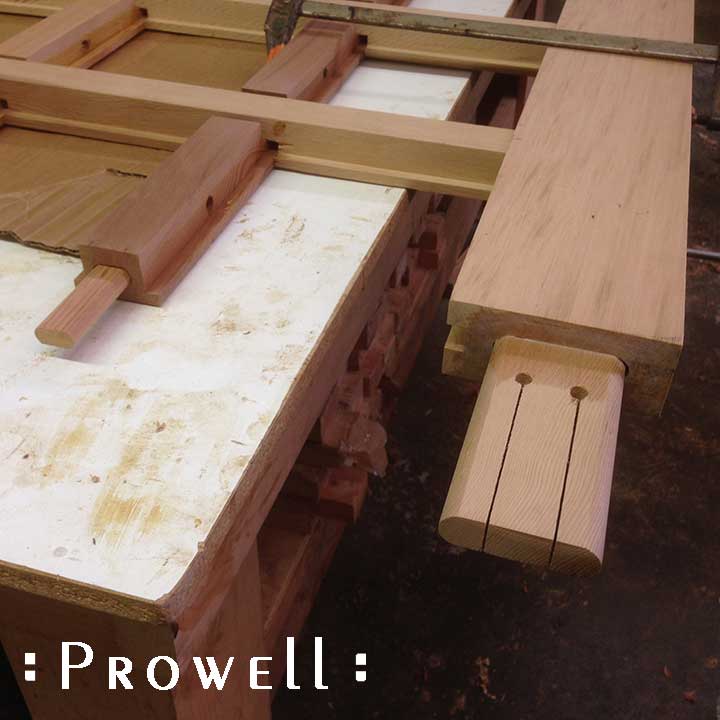 Creating the wedges out of quarter-sawn oak.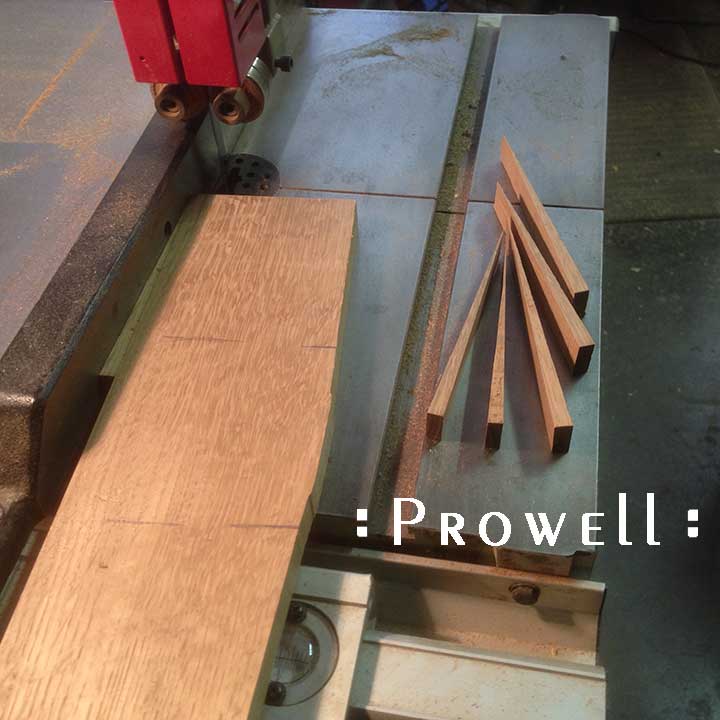 The stile dry-fitted in place. Once the glue-up process begins, the wedges are set during the same process, while the glue is still wet.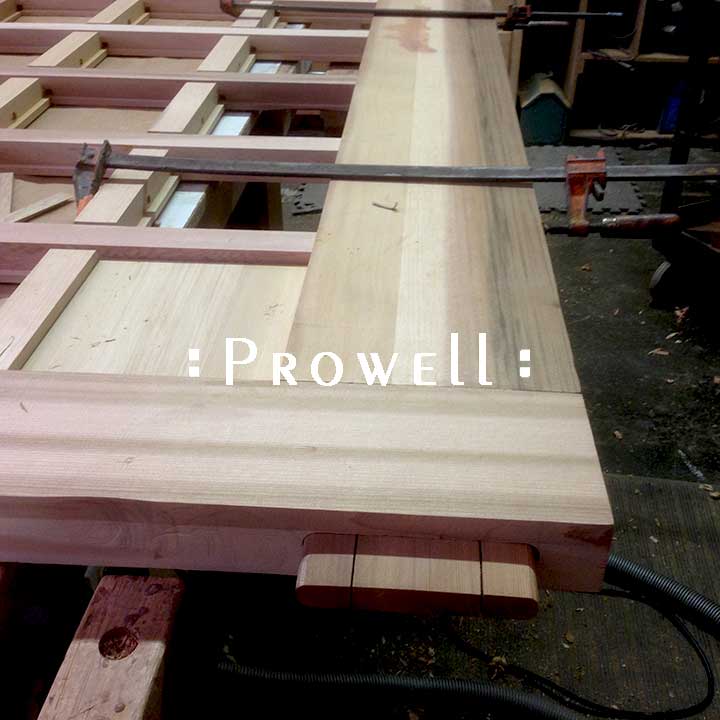 Charles setting the two wedges in place. With each tap you can feel the joint tightening, and thus strengthening.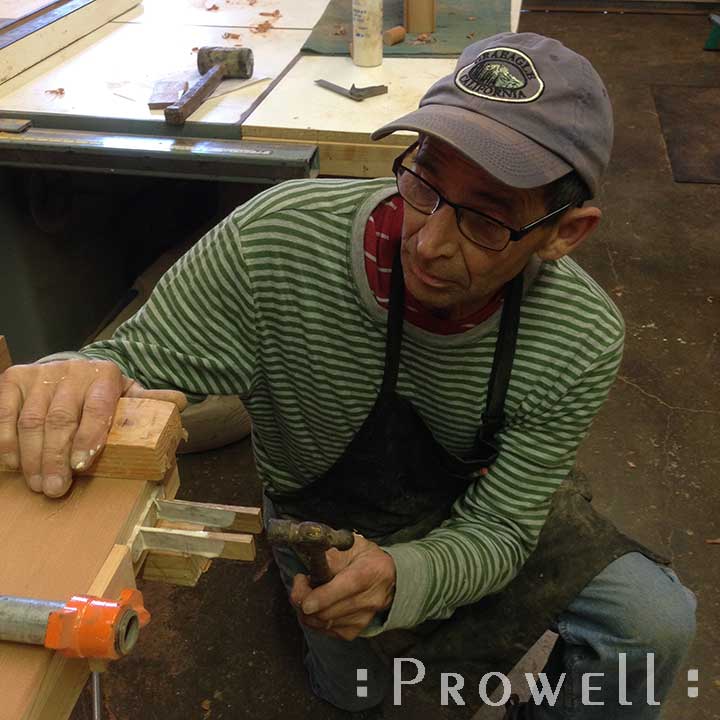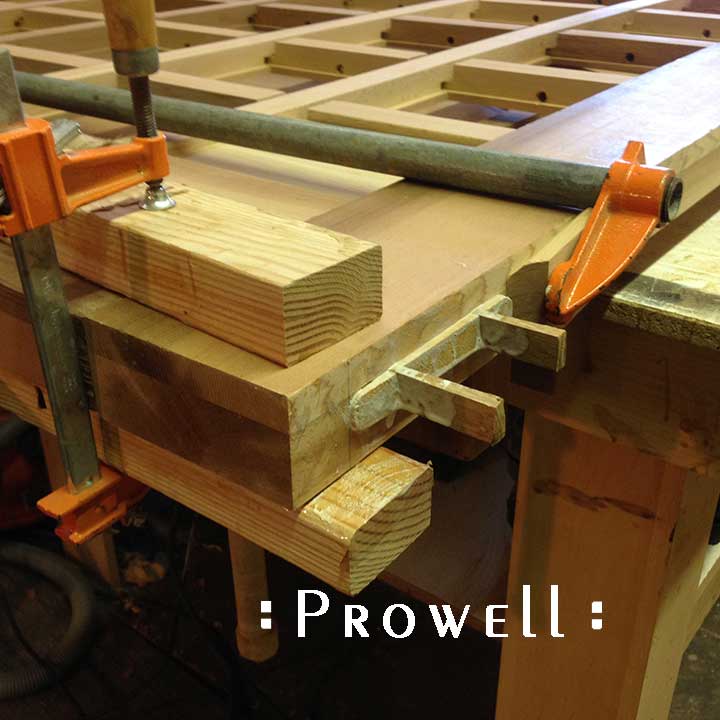 The 5/16″ diameter oak dowel keys set in through the primary stock, and into the tenons.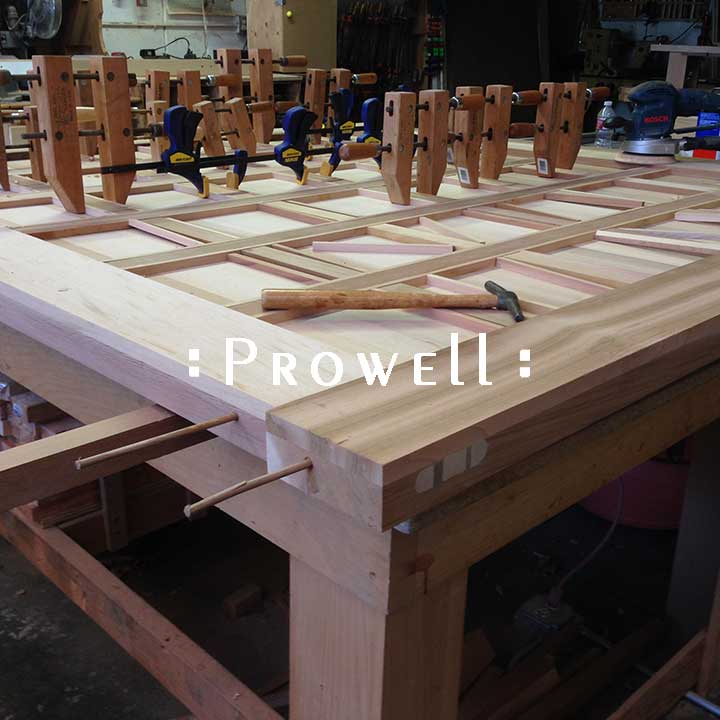 Our finished product. Gate #87.
2-1/4″ thickness. 6′ ht x 6′ width.