CUSTOM WOOD ARBOR #12-A
* Includes everything above the site posts.
* Same pricing for 4×4 and 6×6 surfaced posts
* Lower arbor beam 2-1/4″ thickness. Top beam 1-5/8″ thickness
Arbor #12-A is another style developed to encompass spans from a single gate to the width of a double driveway gate. Call or write for widths beyond 6′

CUSTOM WOOD GARDEN ARBOR #12A
Arbor #12-A is designed to accommodate climbing vines.  

CUSTOM WOOD GARDEN ARBOR #12A
Shown with Gate style #15.
 The cross-arms of Arbor #12-A are double-dadoed and pegged, fitting to the top beam like a puzzle to support the weight of climbing vines.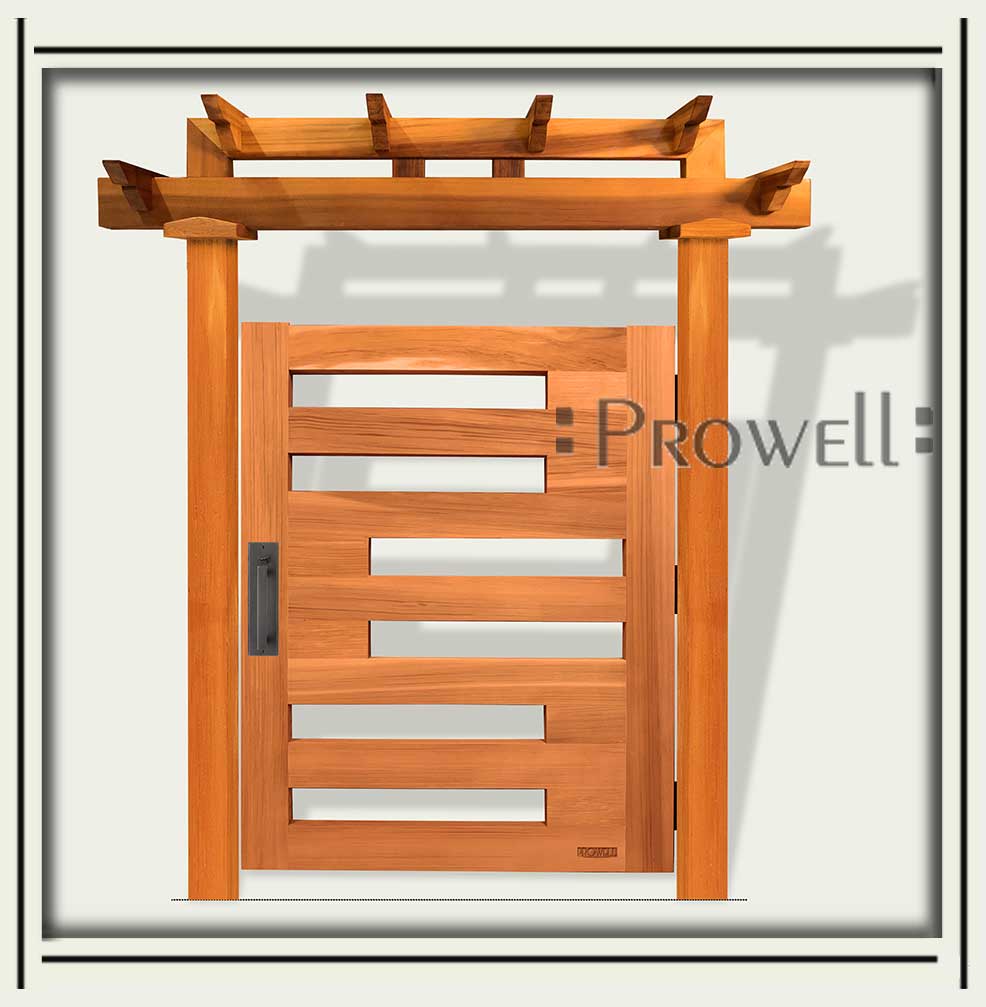 WOOD GARDEN ARBOR #12A–PROGRESS
Fabricating the mounting caps.