CUSTOM WOOD DRIVEWAY GATE #30
Los Angeles, CA
Driveway Gate style #30 features the upper pattern that matches our Pedestrian Gate style #98.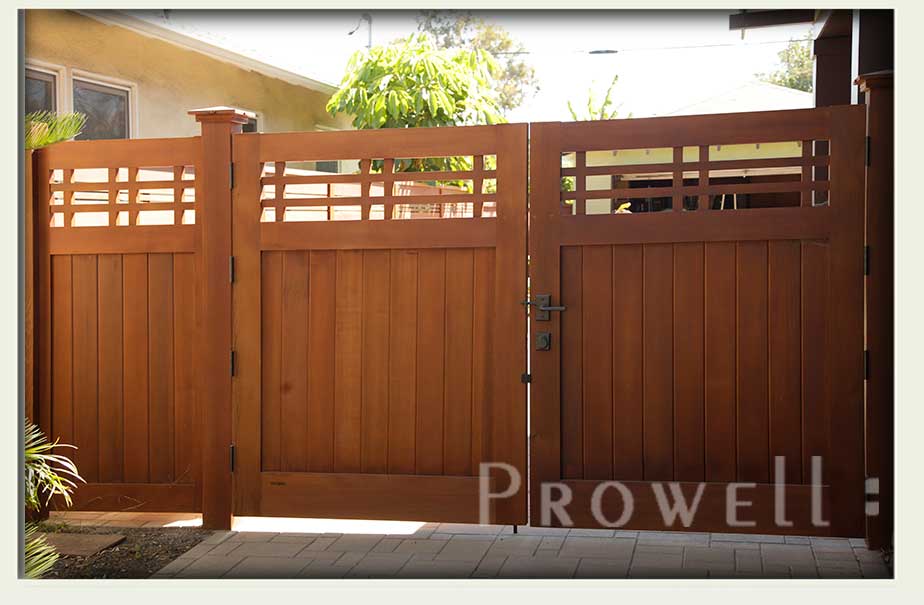 CUSTOM WOOD DRIVEWAY GATES #30
Los Angeles, CA
Shown with accompanying pedestrian Gate #98 and a matching flanking panel on the far  left.
S
As  manual gates, we have a Rocky Mt latch E414, Dead bolt DB507, and a bronze gate stop.  On the property side a bronze cane bolt.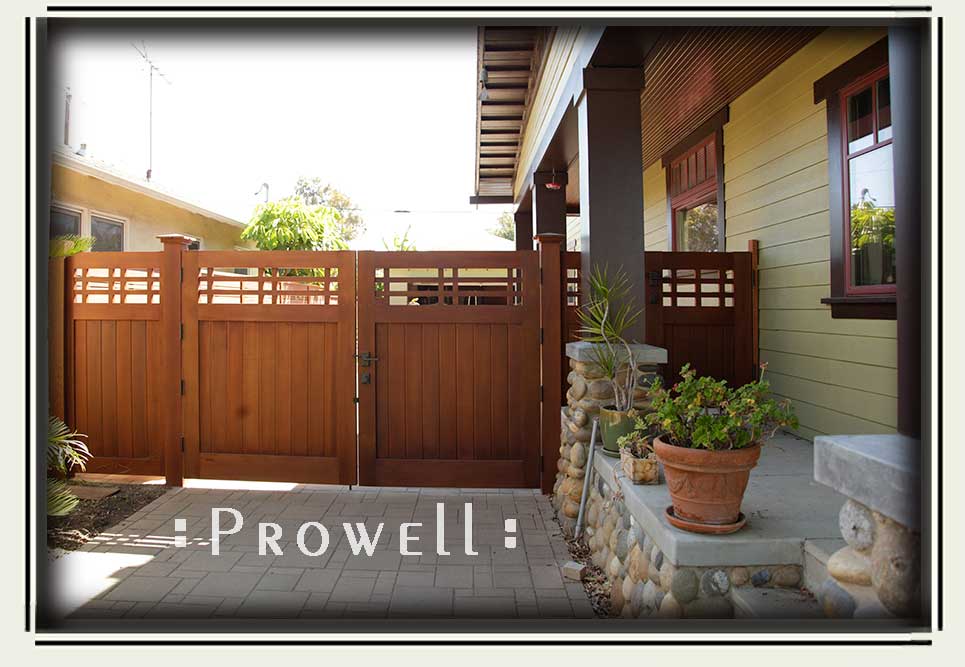 #29– #0616 & 0552–Jorgensen
#29-1–1622-Kaplan
#29-2—1813-Bryant