Gilroy, CA
With the arched portal
It's hard to express how much we appreciate the time and thoughtfulness of those who remember to send us photos of the completed installations. Even more so when the surrounding landscape and architecture are framed to illustrate just why a particular gate style works with a particular setting.
Here we came up with our version of a windowed wood gate, an arching portal to mirror the primary arch of the porch portico, barely visible.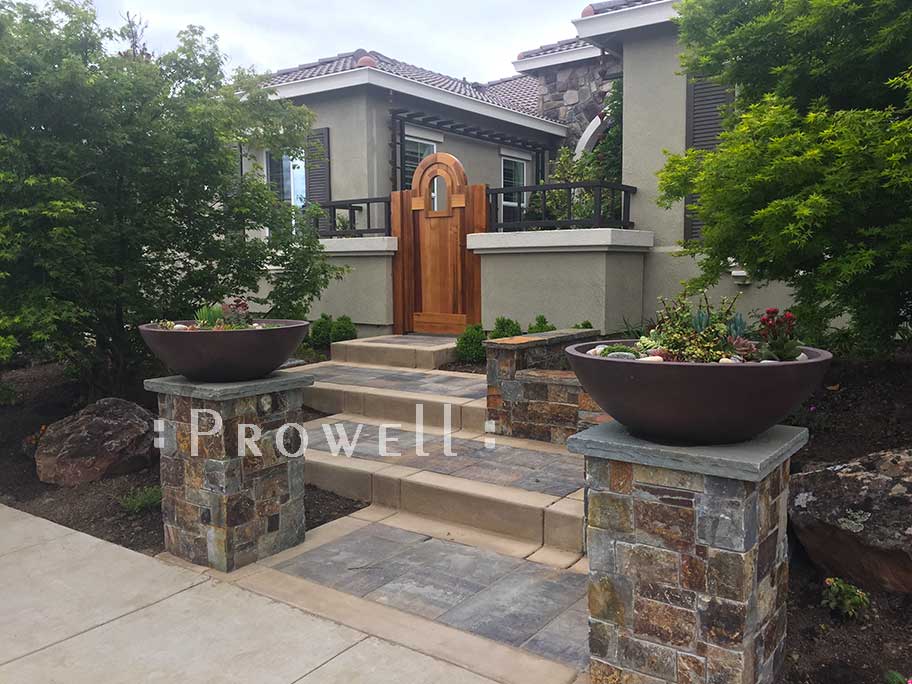 Gilroy, CA
Garden Gate style #78-1 is the result of a photo sent in showing the entry archway. The consequence was a design that modified the standard #78, but with the matching arch of the portal as a window security gate, with no actual speakeasy door. A few slight design alterations and we have something that catches the eye. Our eye, your eye, and all those who venture to a Gilroy that has changed from the Artichoke capital of the world to a re-invented community built on its convenience to San Jose and the Silicone Valley workforce.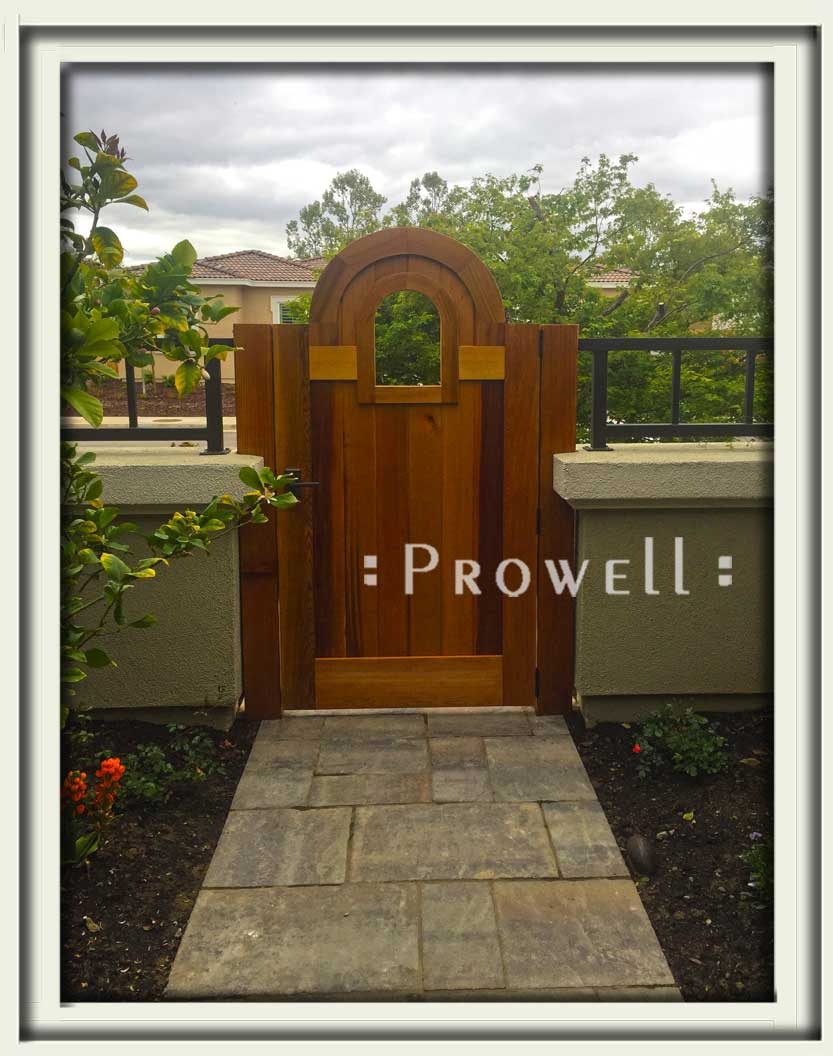 Gilroy, CA
The radius of the window gate matching that of the entry portico.
Mr. Ladybug, taking an afternoon rest.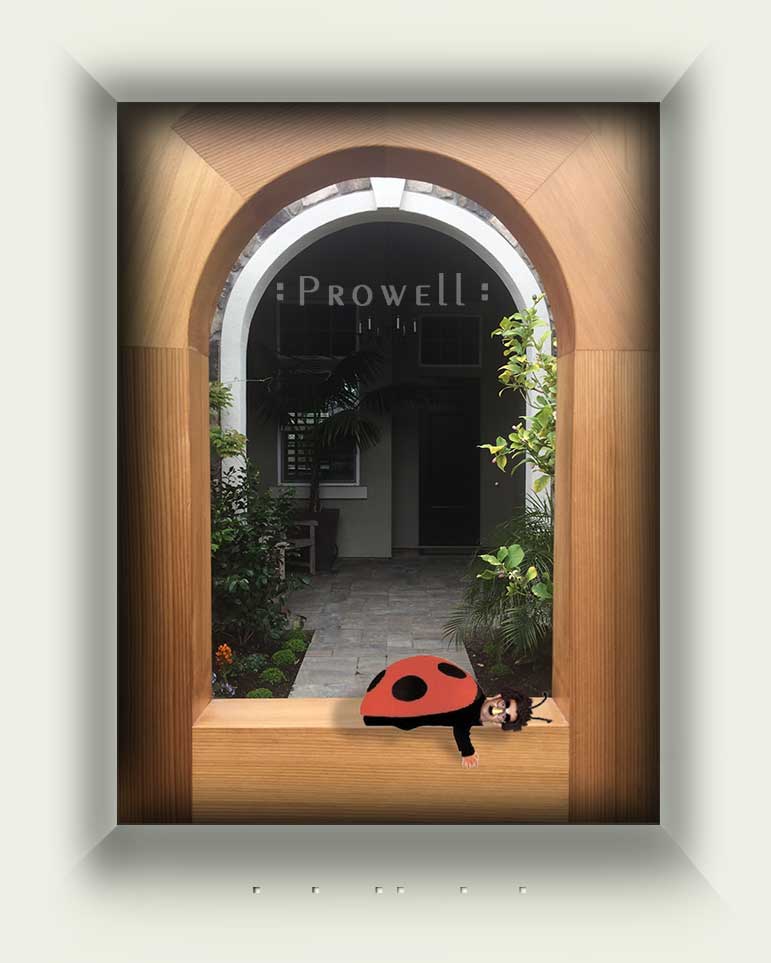 Gilroy, CA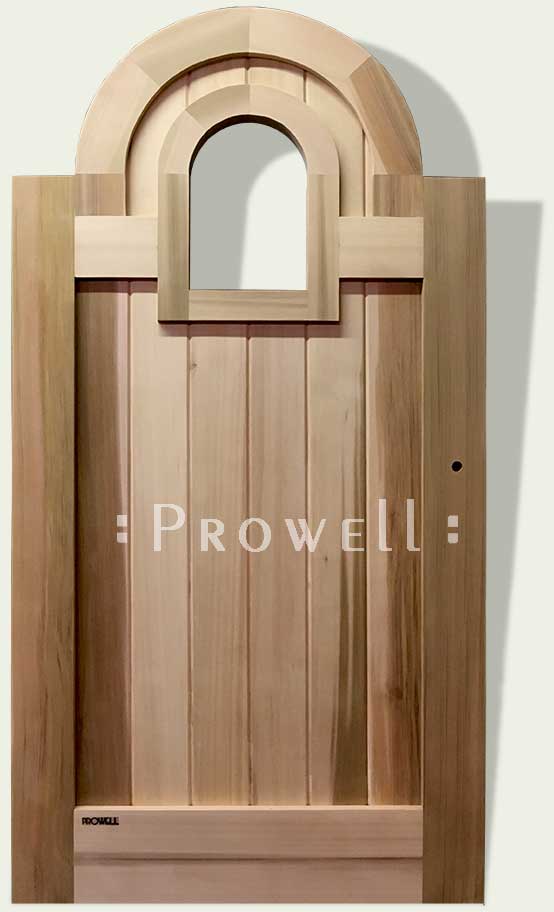 Gilroy, CA
The springline for both the primary and portal radius are the only points of reference: They must be aligned horizontally lest the two arches do not mirror one another.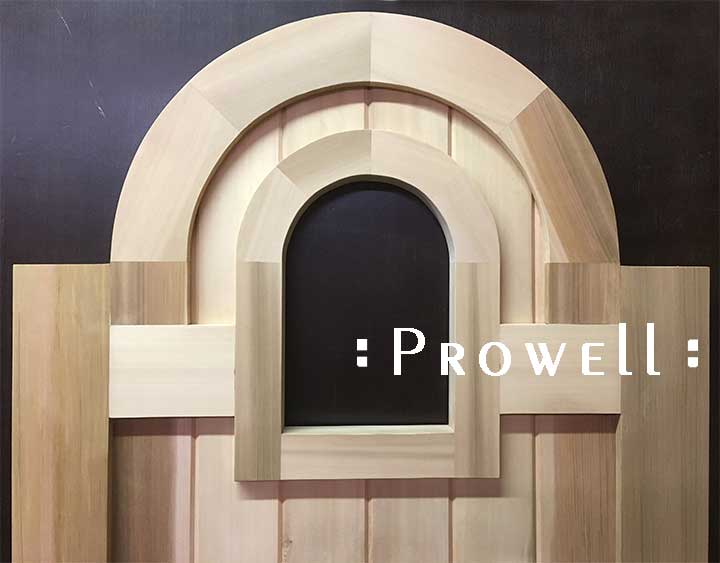 Square top portal
Our  Gate #78 features a full radius arch and a square open-framed window that is not arched.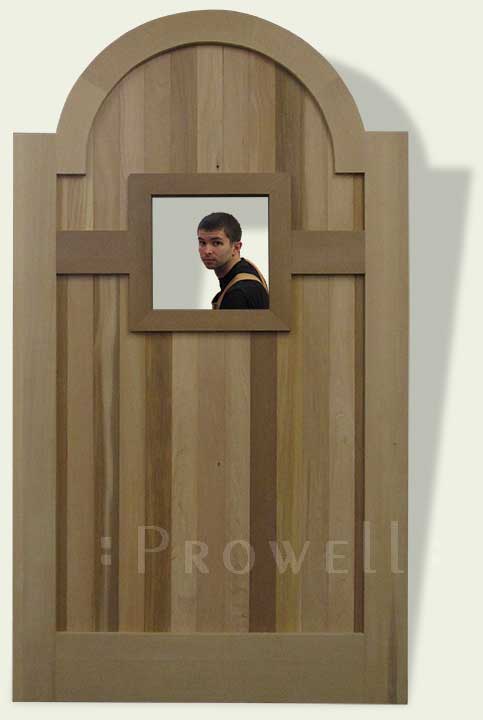 Berkeley, CA
As a window gate with security, #78 features a wrought iron security grill for the Black Pine Circle School in Berkeley, CA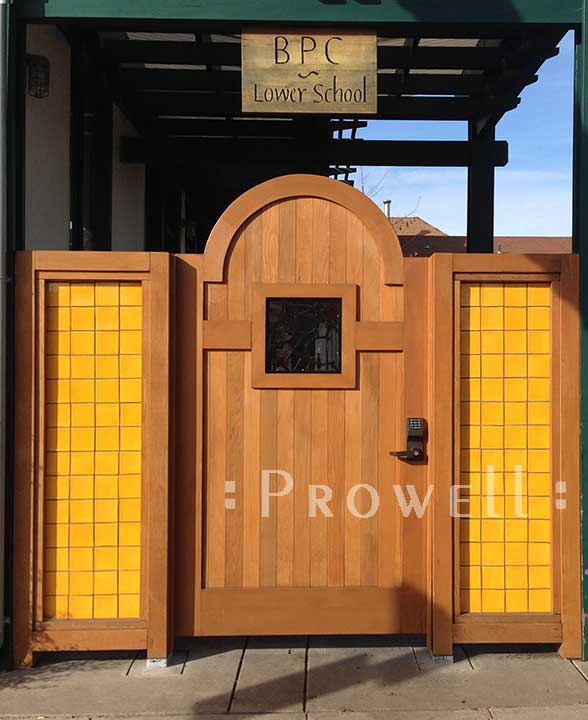 Berkeley, CA
The iron insert, provided by the site, with the school's initials.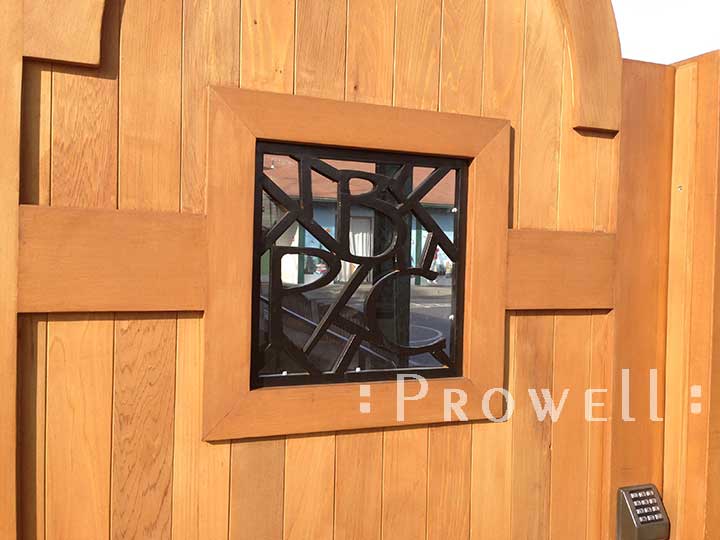 Berkeley, CA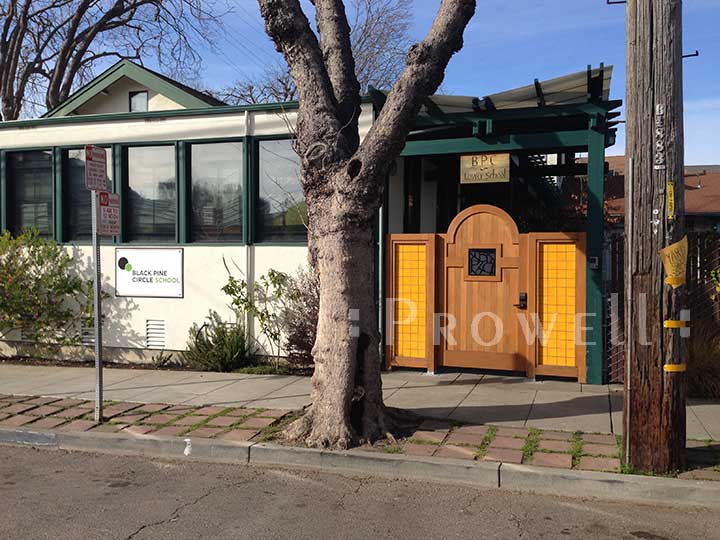 Gate #78-2 maintains the same stepped full arch but with upper open pickets and three lower solid panels.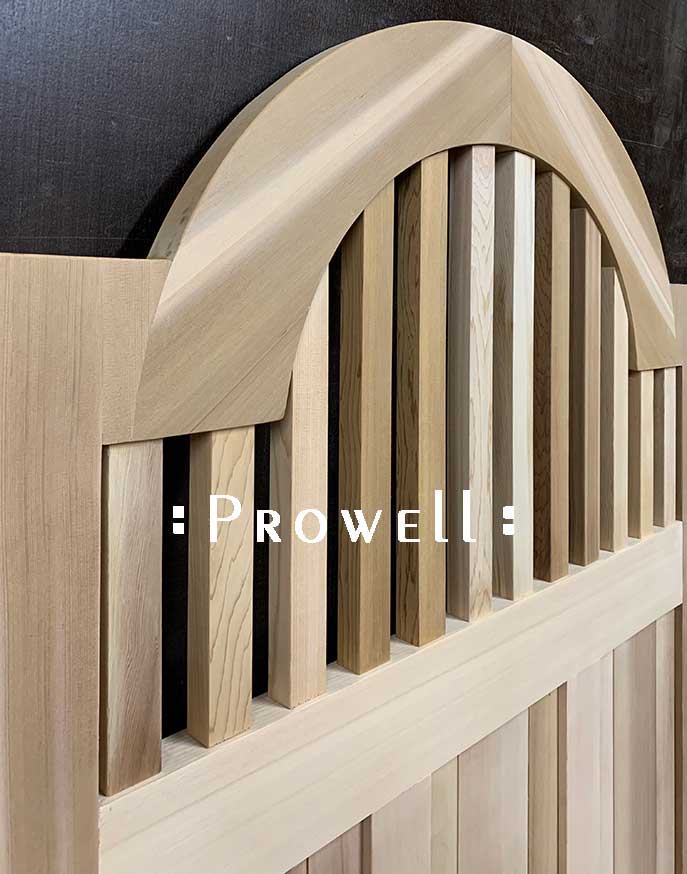 Hickory, North Carolina
Making a note of the brickwork on the right side-wall. An artform unto itself.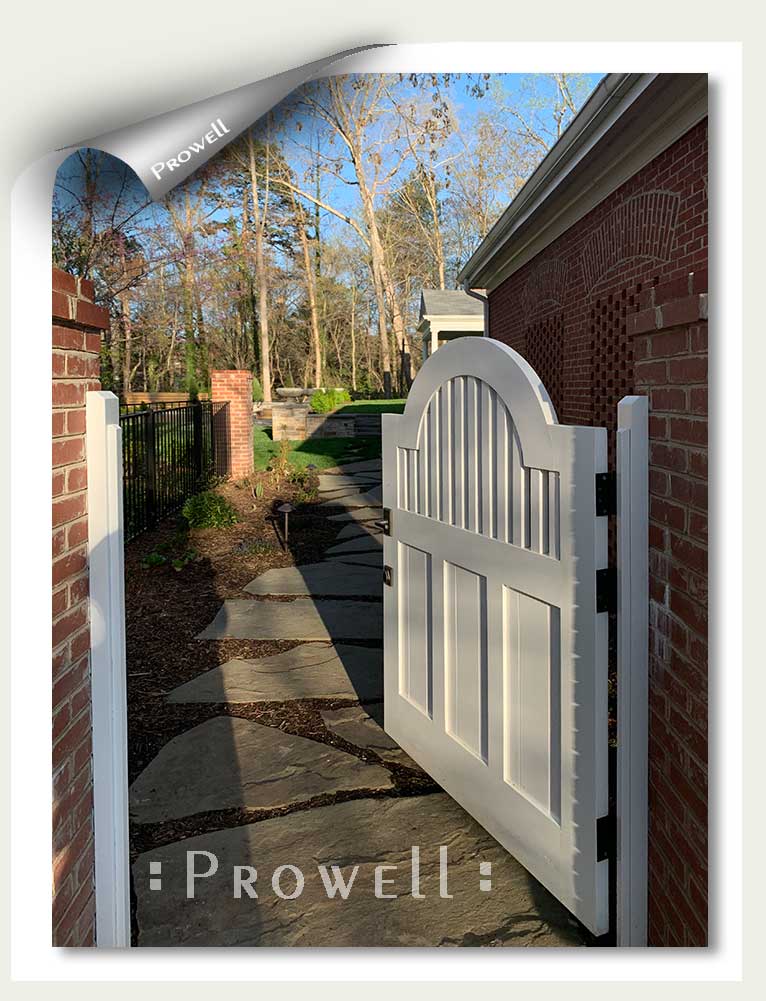 Hickory, North Carolina
The same gate photographed from the other side.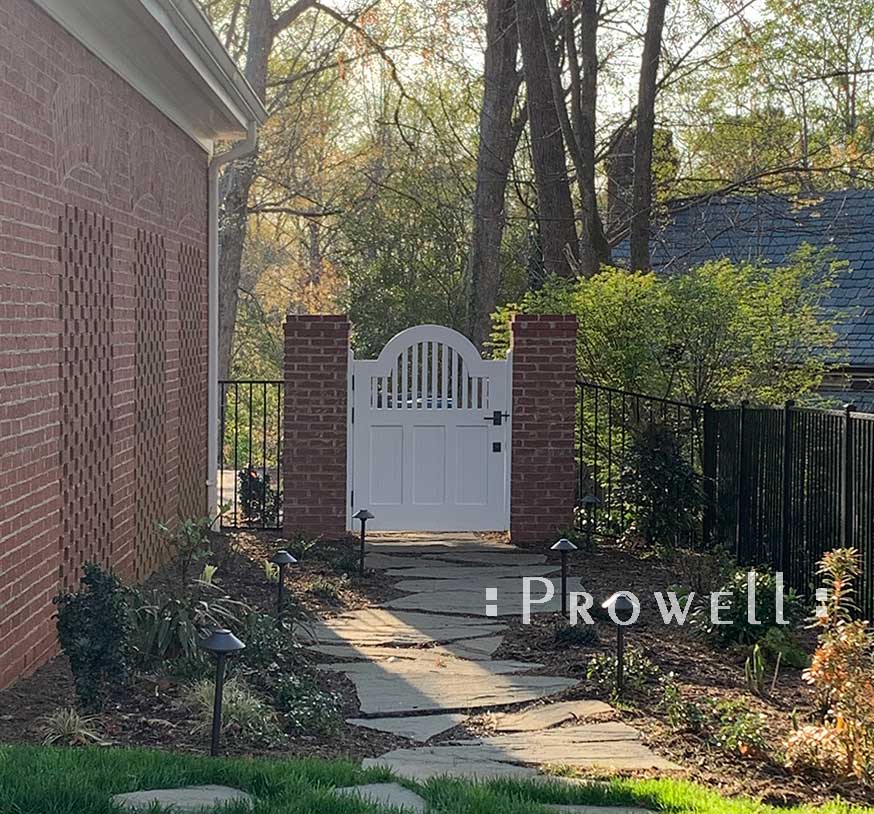 IN-PROGRESS
How to build the wood gate #78
A system of joints supports the framed portal to the outer stiles. With the wrong joinery, and the portal will sag and droop.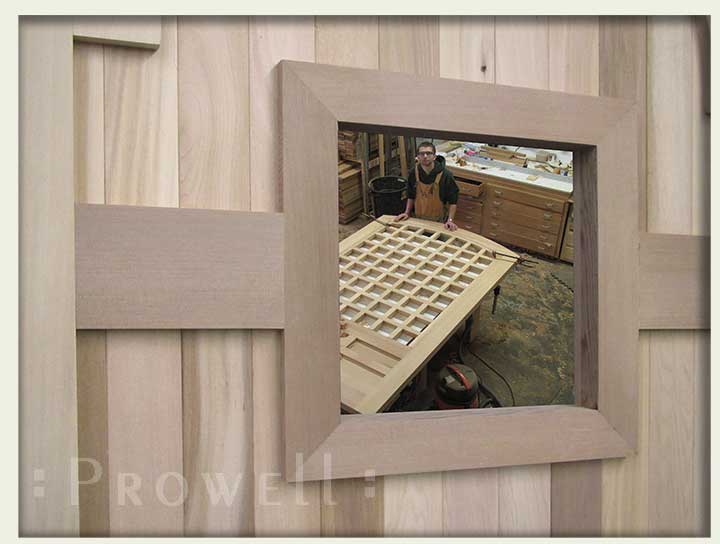 Because every arching gate or every arbor is custom and made-to-order, one-quarter inch wider or narrower prevents the use of templates and replications. Every arch, such as below for Gate #78, requires drawing a pattern; segmenting the pattern the same way it was done in your high school geometry class; cutting the segments at their angles; creating their joinery; gluing and clamping the assembly . . . All prior to band-sawing the radius itself.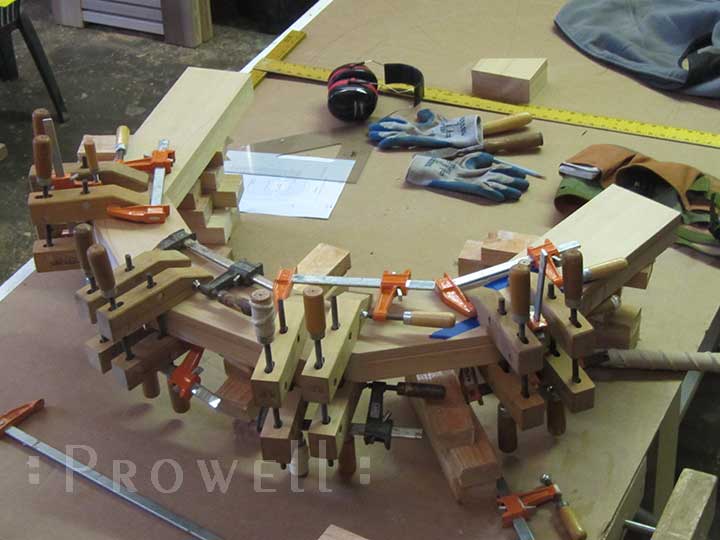 Clamping up the portal for #78-1.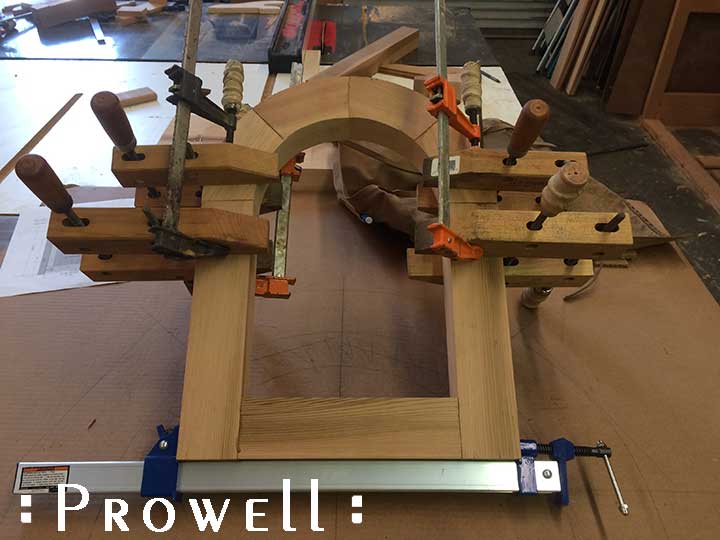 #78-1 laid out on the bench, awaiting a decision on what kind of joinery goes where.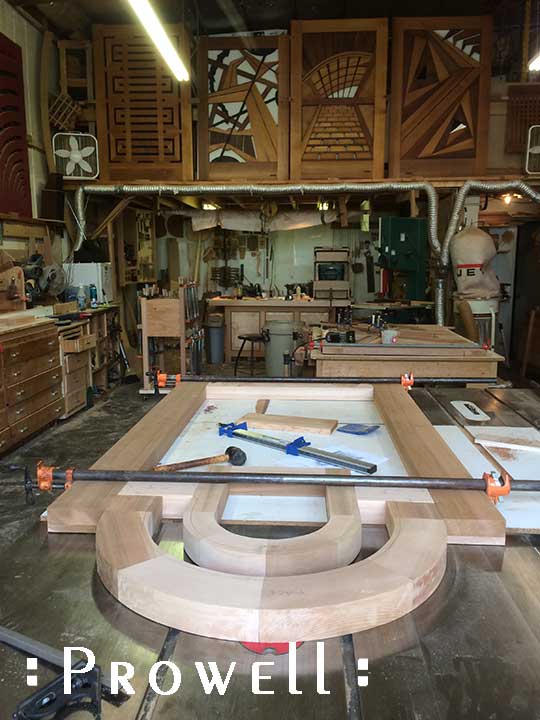 Ben with the completed secondary portal arch.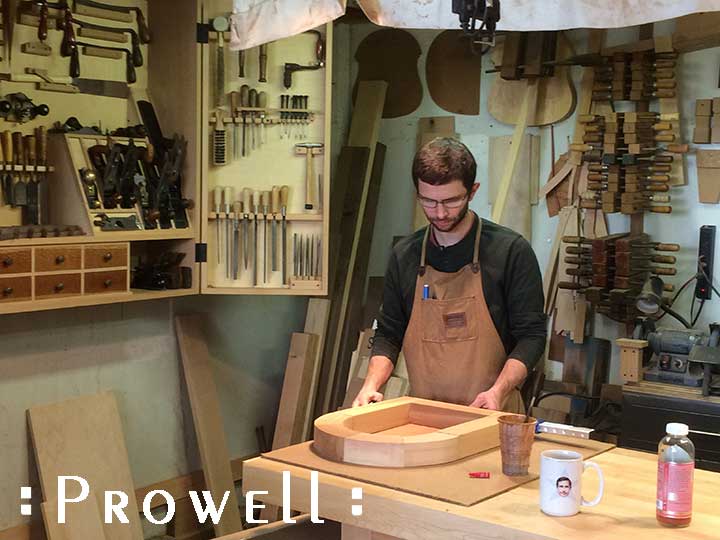 WOOD GATE #78-2  -PROGRESS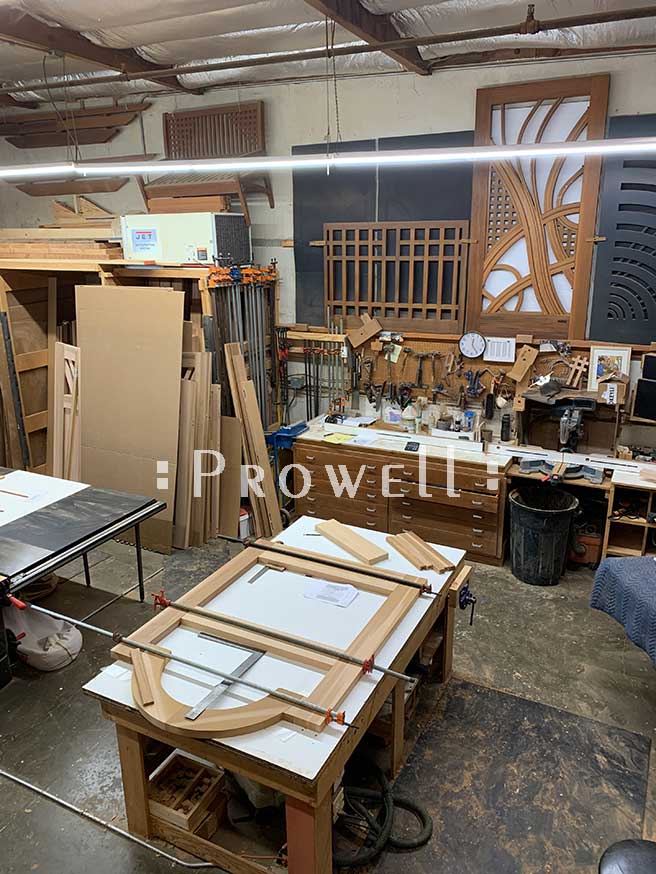 WOOD GATE #78-2  -PROGRESS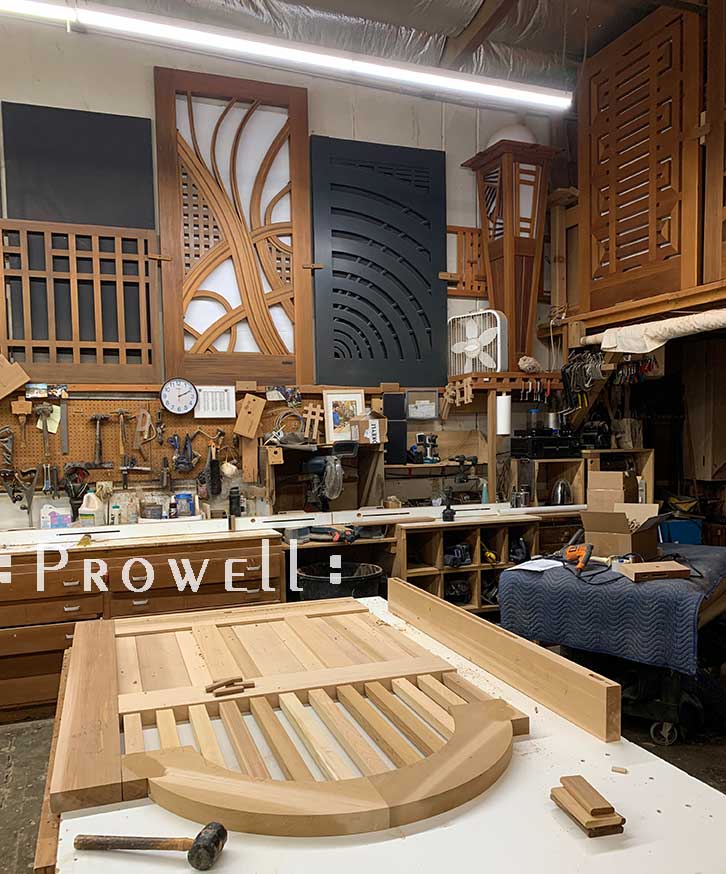 78—1404-Bell
#78-1–1704-Konold