Garden gates #84 features glass lites as etched sycamore leaves. The extended bottom rail joinery similar to gate style #70. Available with or without glass.
Because the variations in glass can dramatically affect the cost, we offer a link to various obscure glass styles.
To download a PDF of various obscure glass styles. click here.
To visit the above link online, click here.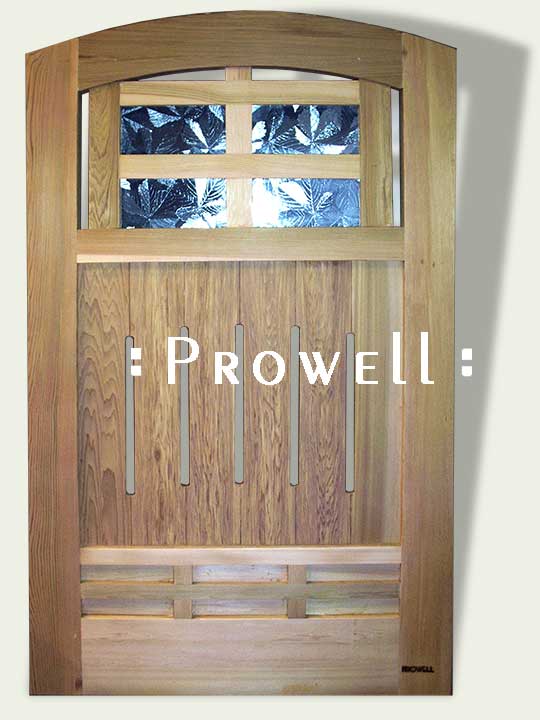 Woodside, CA
Garden gates style #84 in Woodside, California.  Featuring th detail of the upper grid but the opacity of obscure glass for privacy.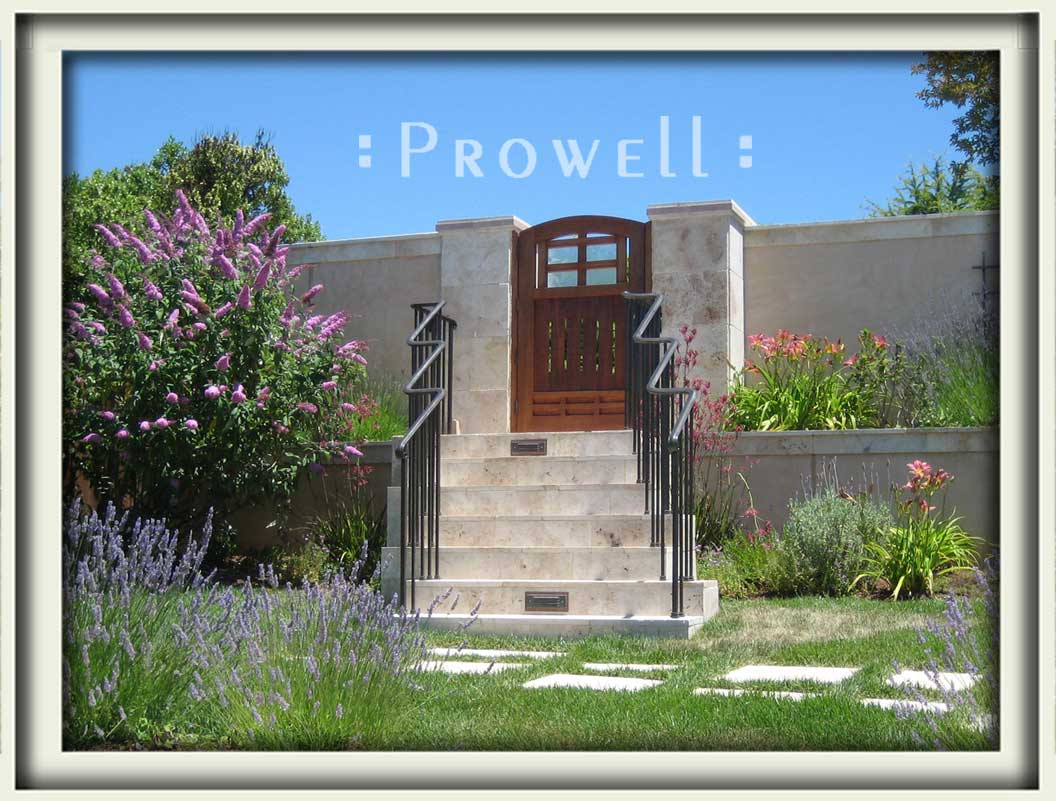 Woodside, CA
Garden Gate #84 and its upper grid pattern serves to accentuate the blockish geometry of the column stone.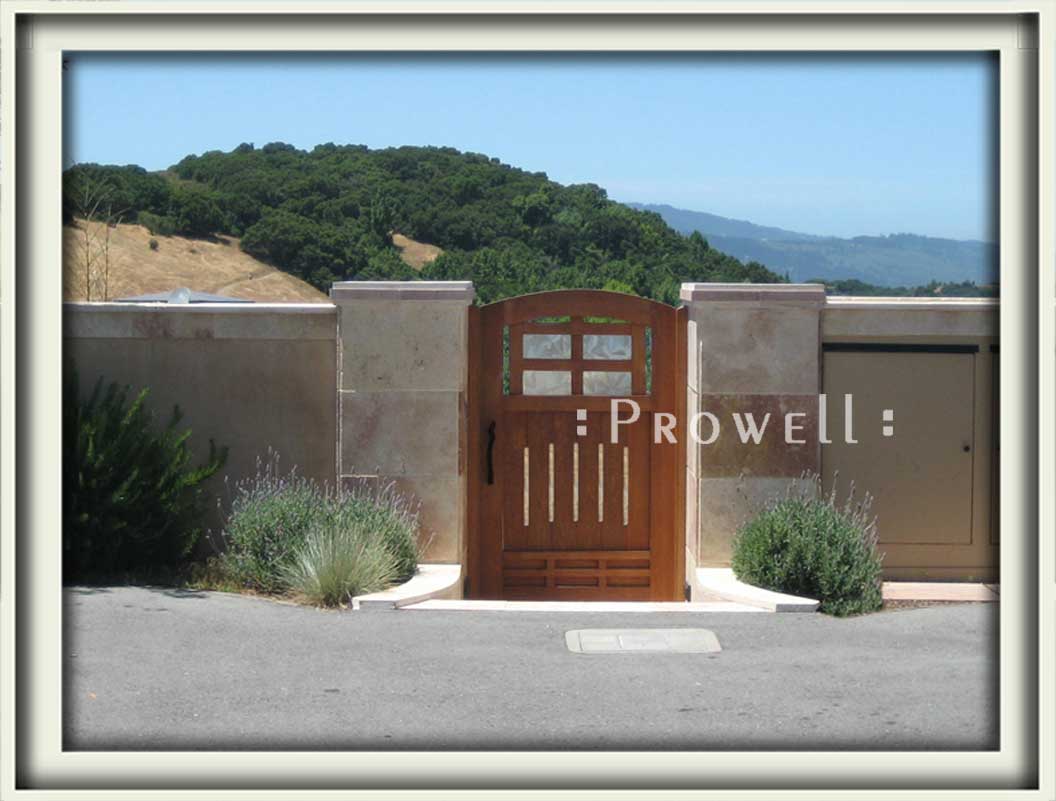 Woodside, CA
Prowell's garden gate #84 overlooking a panorama of rolling countryside in Woodside, CA, minutes from the nucleus of Silicon Valley, yet seemingly, light years away.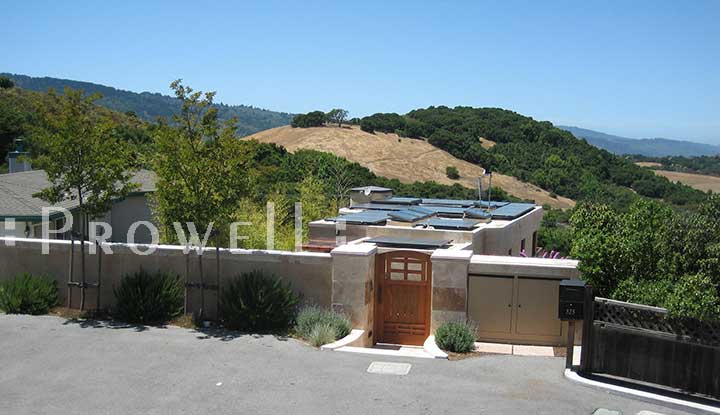 Woodside, CA
Prowell on Site.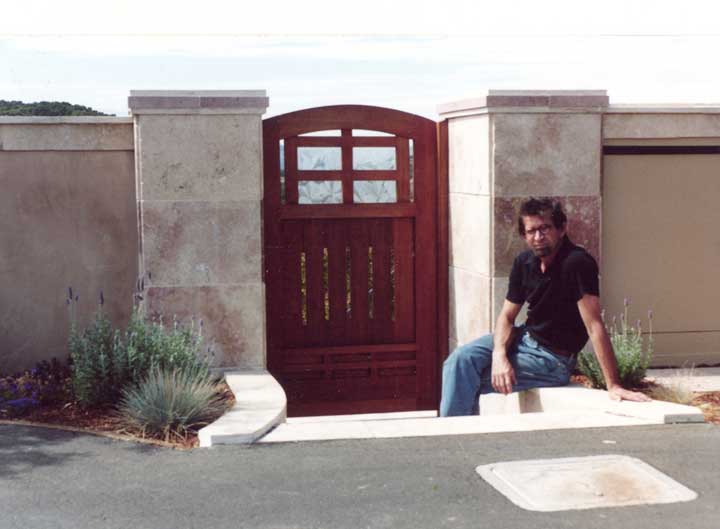 Wood garden gates style #84-1 is a notable variation on the above design, without the extended lower rail grid and a simpler upper pattern, without glass.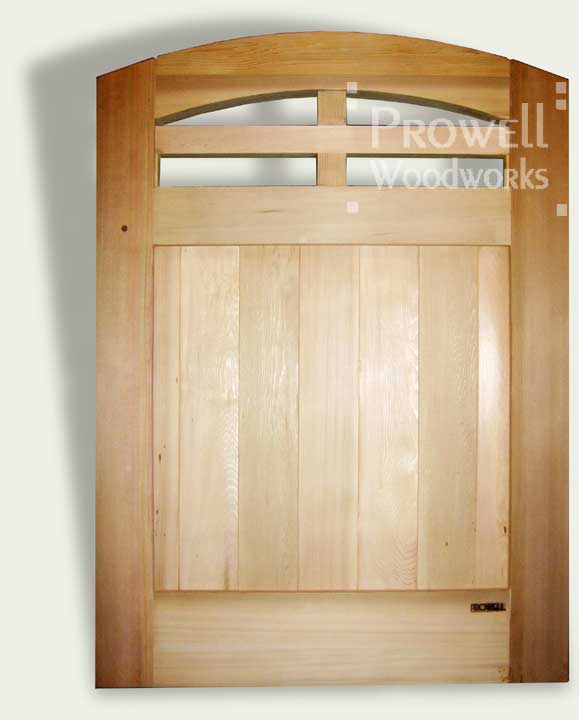 Tiburon, CA
Wood gate 84-1 in Marin County, photographed two years after installation and flanked by a third-party fence.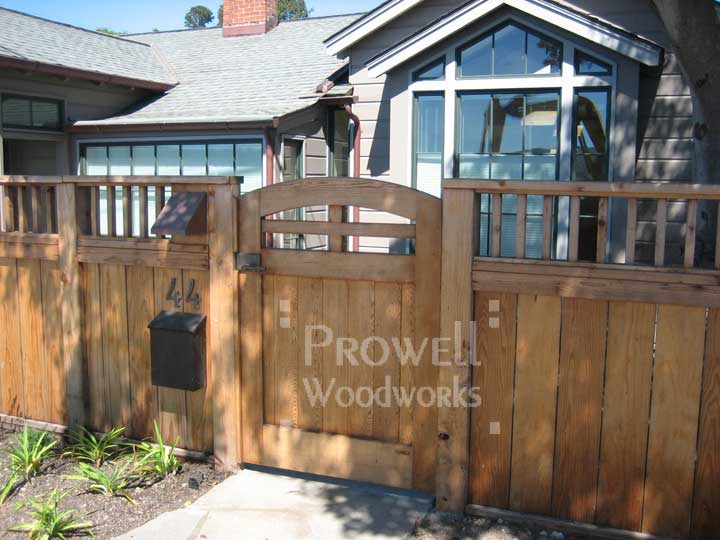 #84—(# 0404-Providence/Nausembaum)
84-1—(#0717-Rogers)