(Ground Posts not included)
Gate Arbor #3 is a study of joints and geometry. Wenge thru-tenons and eclipses. Surfaced 4×6 primary cross-beam requires surfaced 4×6 posts, which are not included.
The principal behind the design is that the secondary beam, at 1-1/2″T x 4″W, is secured to the primary beam and therefore strengthening its span capacity. We can now extend much much longer distances without the proportionate beams becoming larger and larger until eventually spanning a standard 14′ opening with the same dimensioned stock as shown, while avoiding the unsightly and overly muscular glue-lam.
Finish: Wood RX "Natural"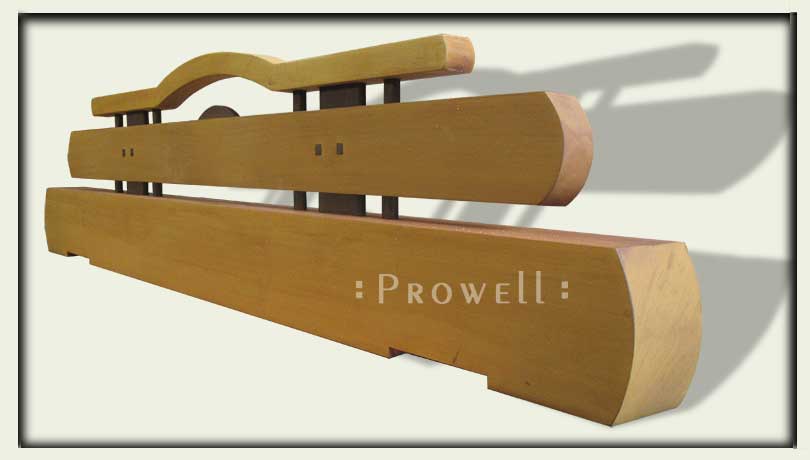 CUSTOM WOOD GARDEN ARBOR #3
Garden Arbor #3 with Garden Gate #115.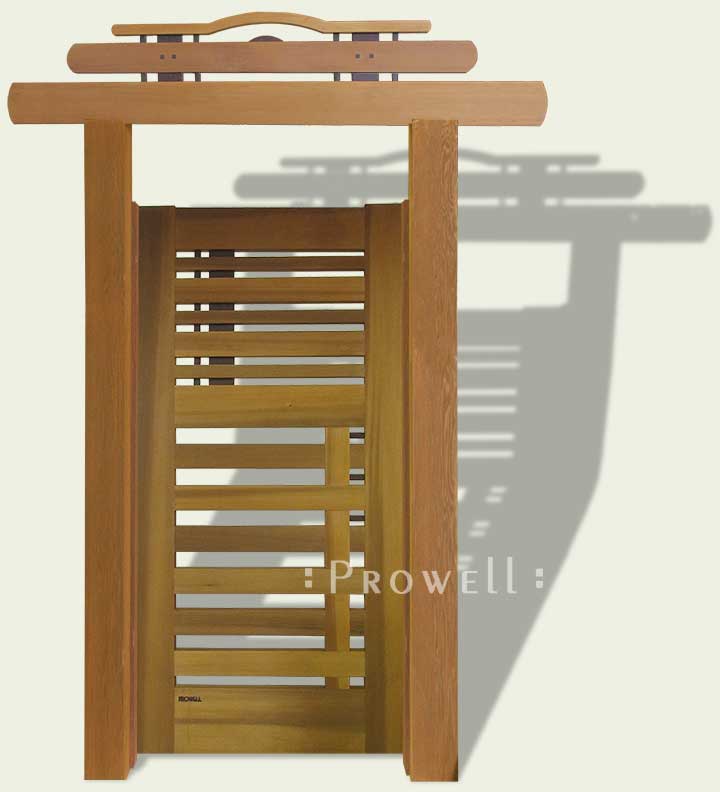 CUSTOM WOOD GARDEN ARBOR #3
Garden Arbor #3 at a passageway span. Surfaced 4×6 Posts not included.
Because the three tiers are joined with through wenge tenons, the stress load of the bottom beam increases significantly, allowing greater spans without the cumbersome, oversized 4 x 12 beams we might normally see in this application.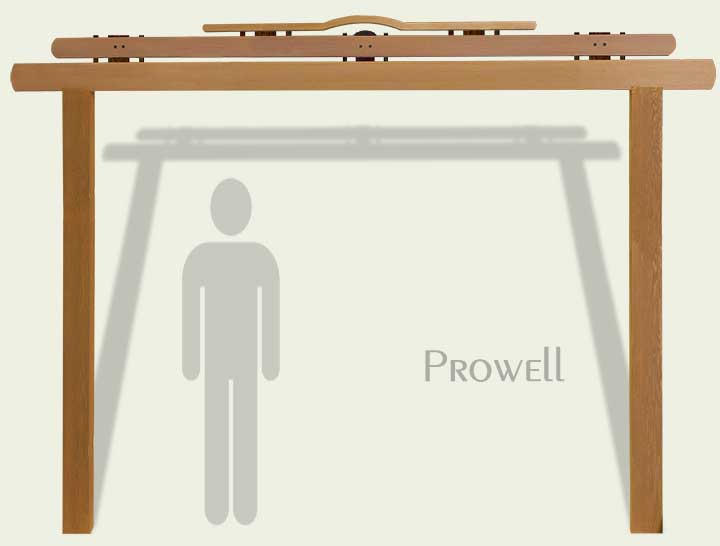 With the contemporary wood arbor #3-2, we eliminate the top tier all together, and expose the wenge tenons, pinned in place with square integrity pegs.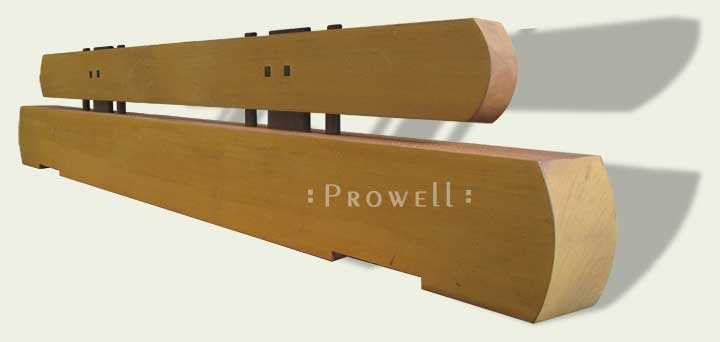 CUSTOM WOOD GARDEN ARBOR #3-2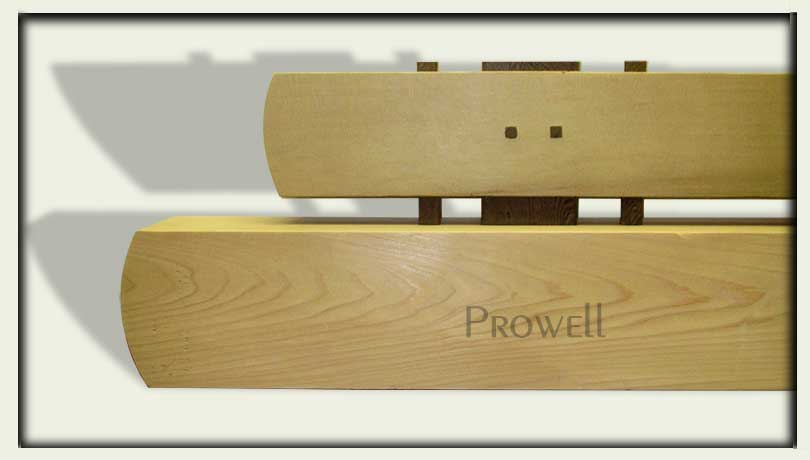 Garden Arbor #3-2-A
Now there are two problems concerning the speculative Arbor Style #3
1) We love it. We seem unable to resist its endless iterations
2) While our audience, you, are apparently unimpressed.
Where are you? Our kindred spirits who have always been willing to step outside the box.
Meanwhile, adding insult to injury, the hired photographer spent more time focused on our shop pet, Ape #1, than the product he was hired to photograph.
Shown with double gates style #115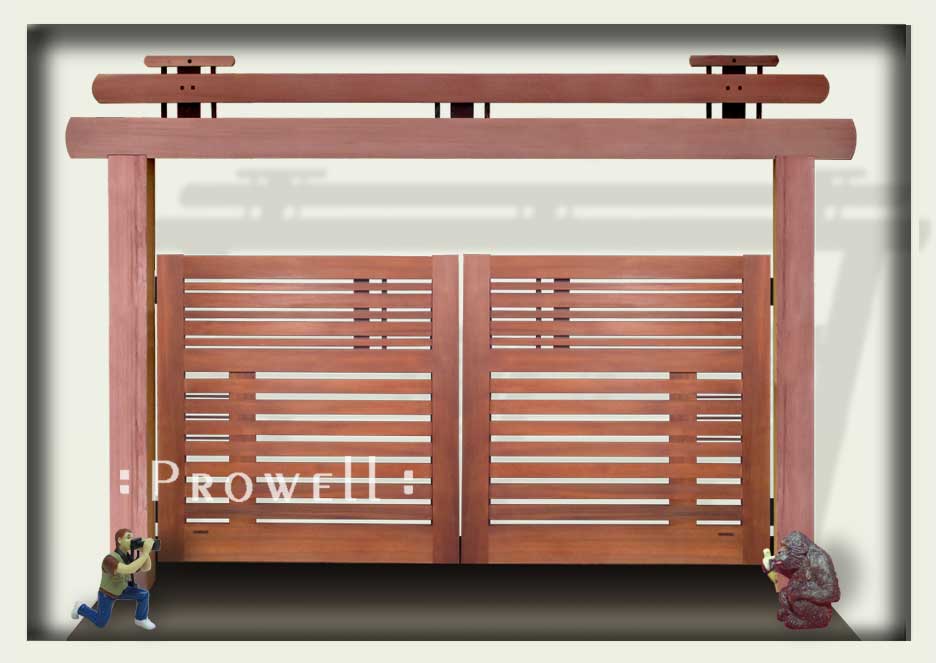 WOOD GARDEN ARBOR #3–PROGRESS
The stress load on the beam, over longer spans, is the result of gravity alone. The trio of tenons enable the two beams to act in concert. Creating the rigid inflexible plane without the girth of an over sized timber.