Hickory, North Carolina
G arden gate #106 features a top rail with a full scalloped radius and a lower section of four diagonally oriented panels.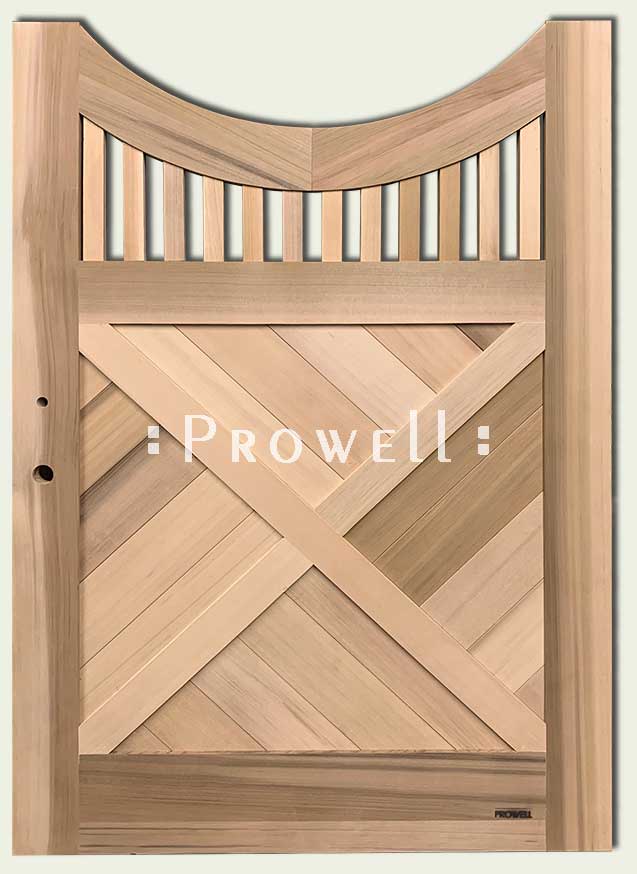 WOOD GATES #106
Hickory, North Carolina
Wood Gate #106 features the same 180º scalloped top arch as our gate style #8.  Four lower diagonal panels.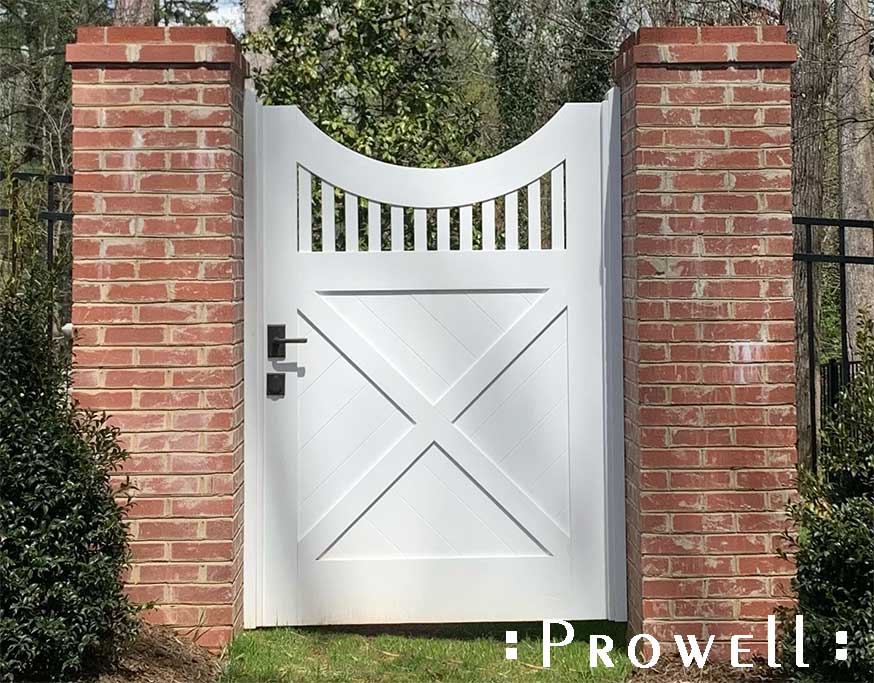 J ust to reiterate, the diagonals are full thickness, mortised to the stiles and rails and dadoed to accept the four individual panels.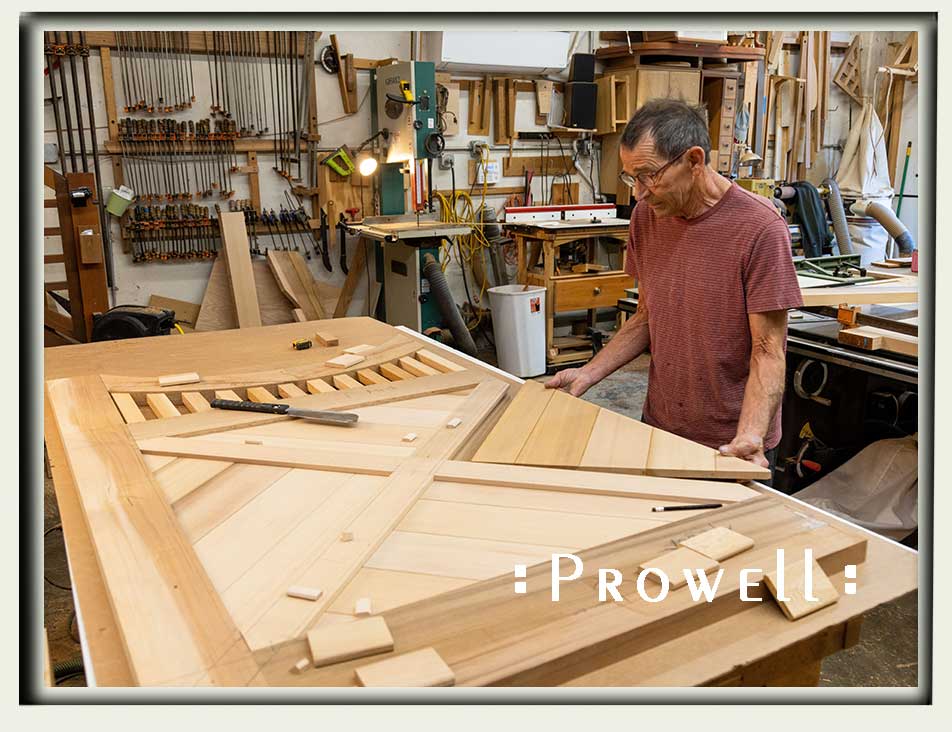 Photo credit: Ben Prowell

GATES WITH SCALLOPED TOP RAILS