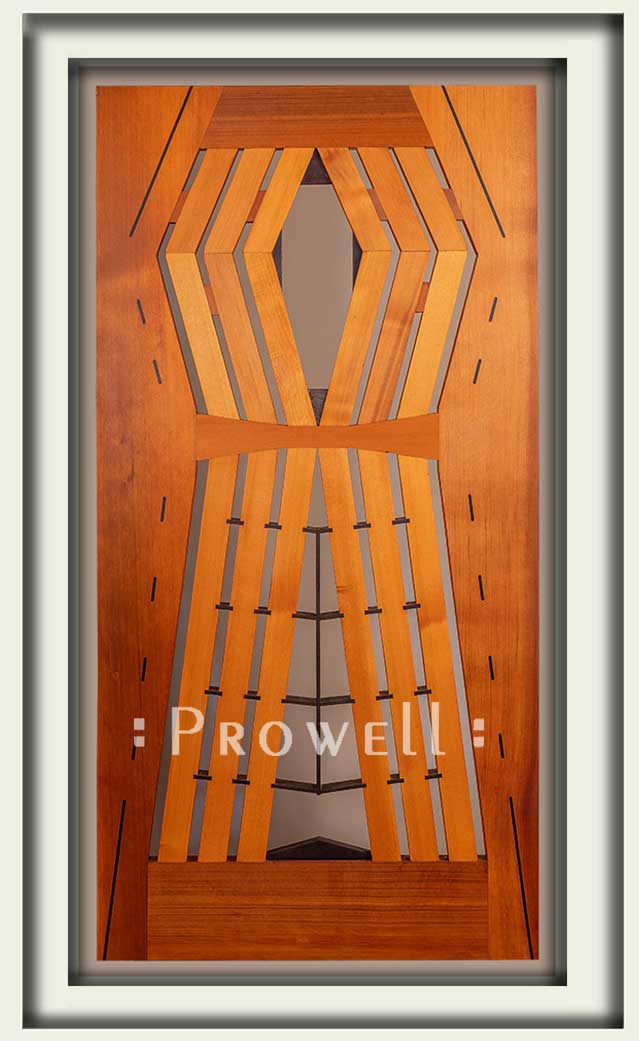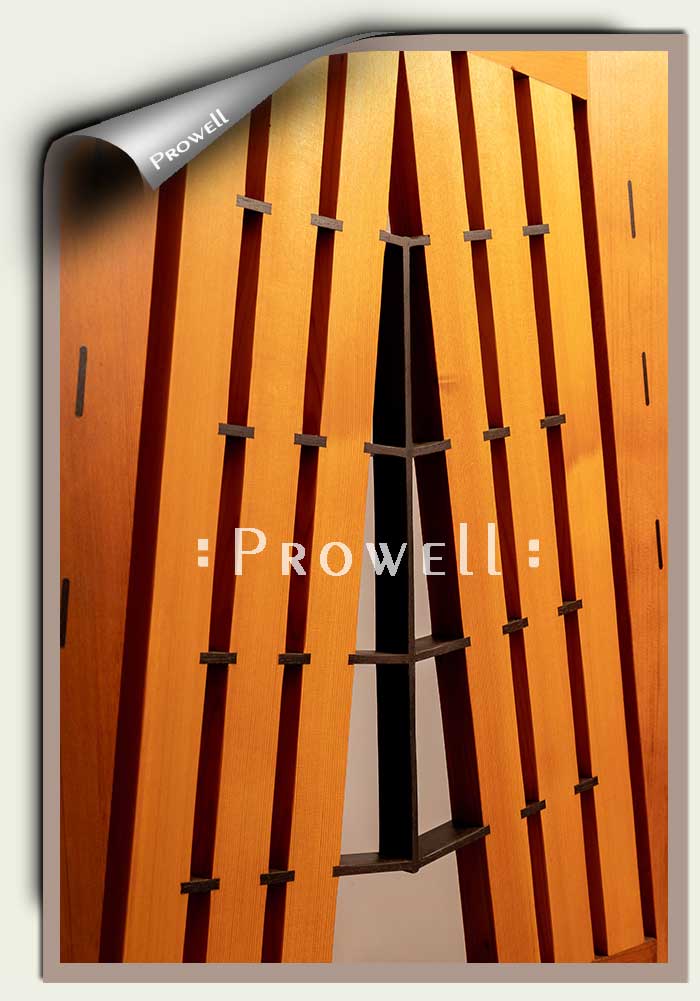 BULLETIN: Deep in the Peruvian jungle, archeologists discover a perfectly preserved sacrificial temple of wondrous beauty. Inhabited by giant caterpillars.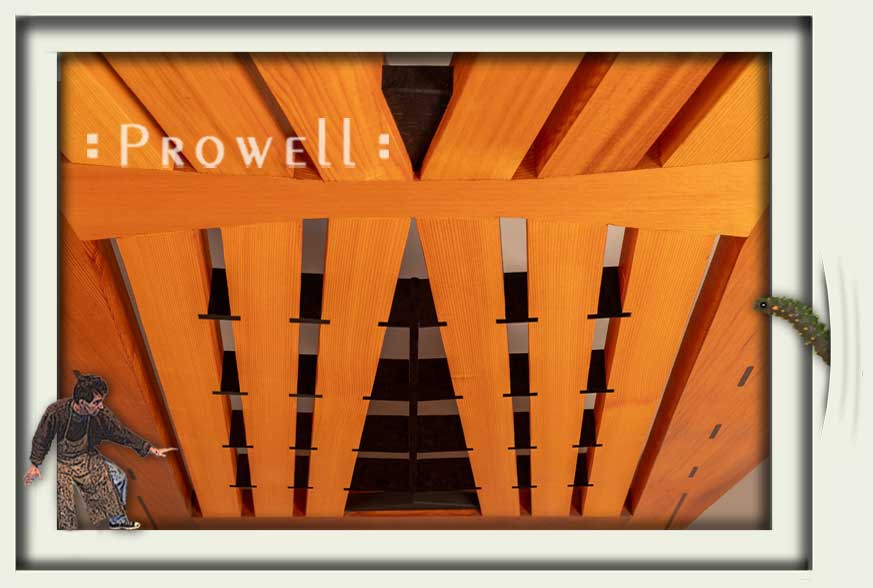 They ask, 'Of all the wood gate designs you've created, which is your favorite?'
And the answer of course is. . .whatever currently occupies the workbench. That would be the one absorbing all your attention. If absorbing is the right word. Perhaps . . . demanding your attention. Until it's finished and you sit beside it while Ben snaps a photo, and by then the memory of that absorption has already begun to fade. So in fact, absorbing isn't the correct word, as it suggests paper towels, whereas absorption, as the poet Donald Hall once wrote, conjures up a disallowance for distractions.

BUILDING THE CUSTOM WOOD FRONT GATE #216–PROGRESS
As a departure from the other works in the #200 gallery, The modern gate design #216 began with a drawing. But drawings are what we see in our conceptual mind and no substitute for perusing the three dimensional reality.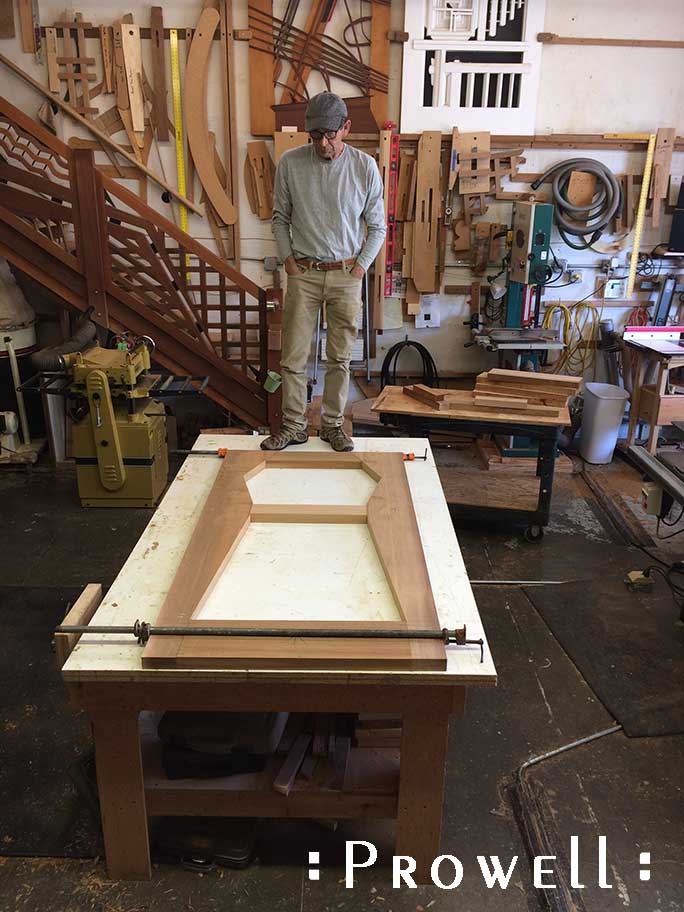 THE TEMPLE OF WONDROUS BEAUTY #216–PROGRESS
Laying out the middle rail for the upper and lower levels with continuation lines. The red lines are the center points for the mortises. For a wood gate design such as the #216, the layout phase is paramount; spacings must be exact, and the angles perfect.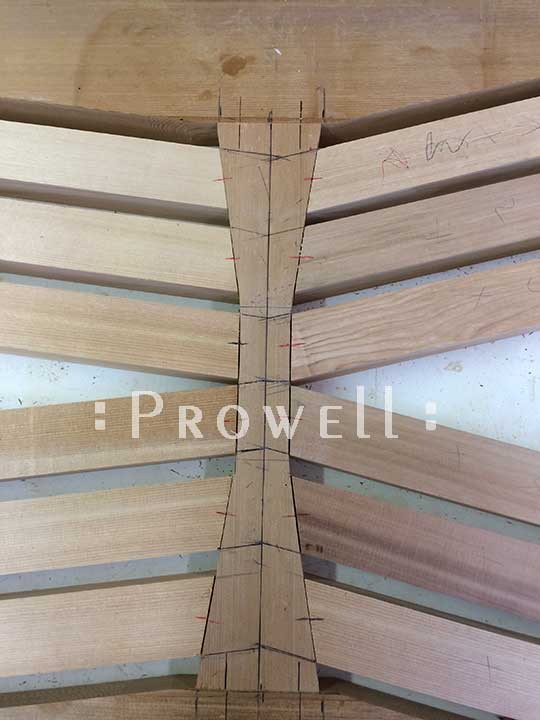 CUSTOM WOOD FRONT GATE #216–PROGRESS
The form for this wood gate design begins with the vertical frame stiles, tapered and angled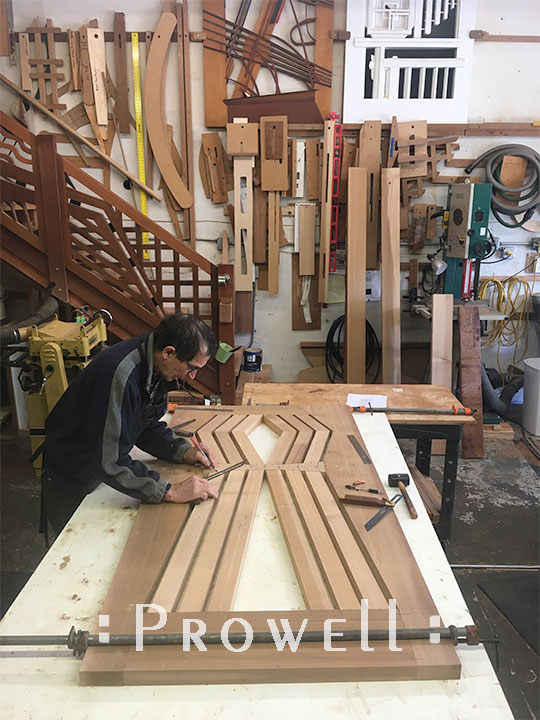 CUSTOM WOOD FRONT GATE #216–PROGRESS
Top diagonals joined, glued, and clamped, with the stiles temporarily in place.
All under the auspicious eye of Lewella Longings. Lewella was a walk-on, arriving a few years ago with no resume or applicable skill-sets, standing quietly at the threshold for much of that morning unnoticed. The size of a healthy squirrel. Cheerful, persistent, and in need of work, Ben and Charles ultimately supplied her with the provisioning props of a broom and mop and a spot on the payroll. Isn't it odd how she somehow manages to photo bomb herself throughout the website.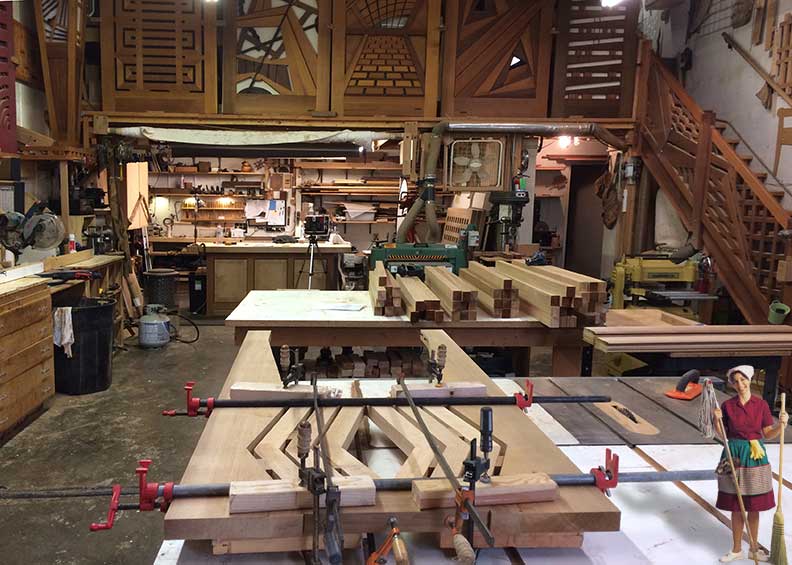 CUSTOM WOOD FRONT GATE #216–PROGRESS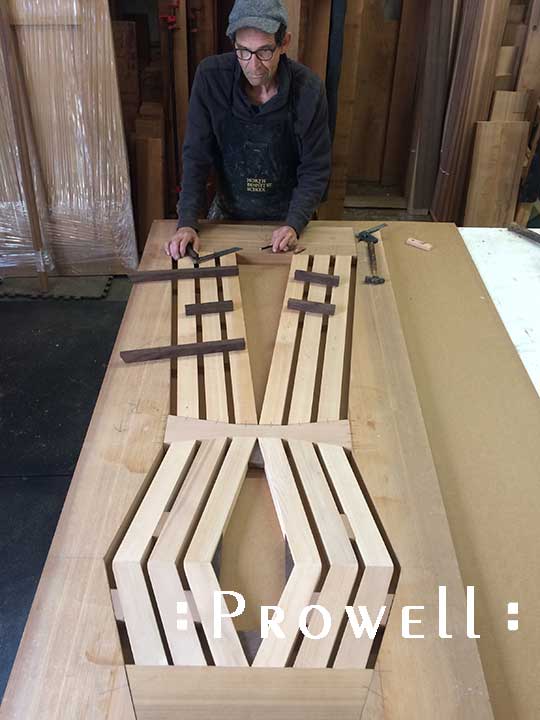 WOOD GATE DESIGN #216–PROGRESS
Wenge insets. We often use this exotic species for it's contrast to the cedar, highlighting details that, in cedar, would be lost to the eye. Wenge holds it's color forever, while also offering a resistance to decay.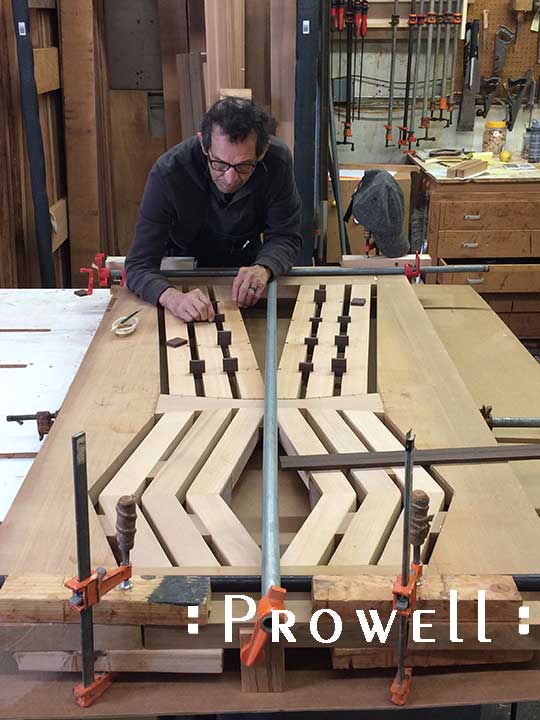 MODERN GATE DESIGN #216–PROGRESS
The wenge insets serve a more functional purpose on the wood gate design #216: They stabilize the pickets, thus insuring our spacing remains constant over the years and decades.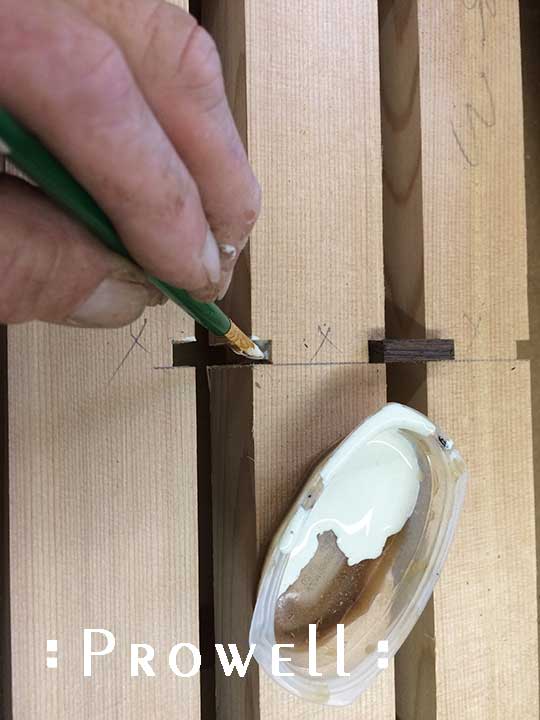 CUSTOM WOOD FRONT GATE #216–PROGRESS
Wenge insets complete, we can now begin to see why the work was nicknamed The Temple of Wondrous beauty.