Specifications for Exterior Woodworking Joint #11
#11
DOUBLE FLOATING MORTISE AND TENON
An efficient effort toward a strong joint with double the glue mass of a single tenon
Click Here, or on the sketch below for the full-size, 2-page PDF.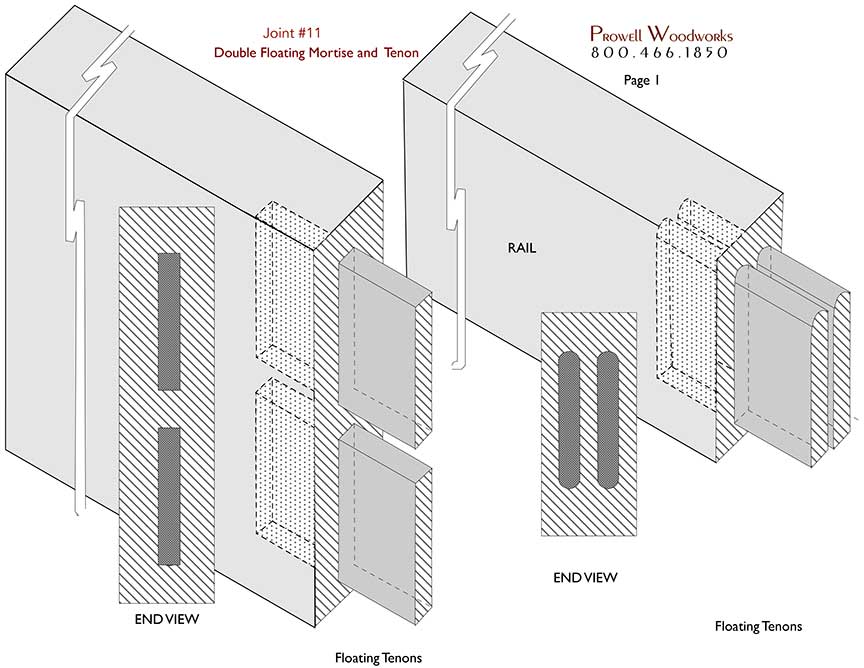 Charles tapping the tenons in place. An important caveat; the added tenon is of less value when it fits too loosely within it's mortise.
Because the joint at the top hinge stile bears the greatest load, we may implement the double-tenon only here. With the bottom tenon serving largely to maintain the lateral integrity.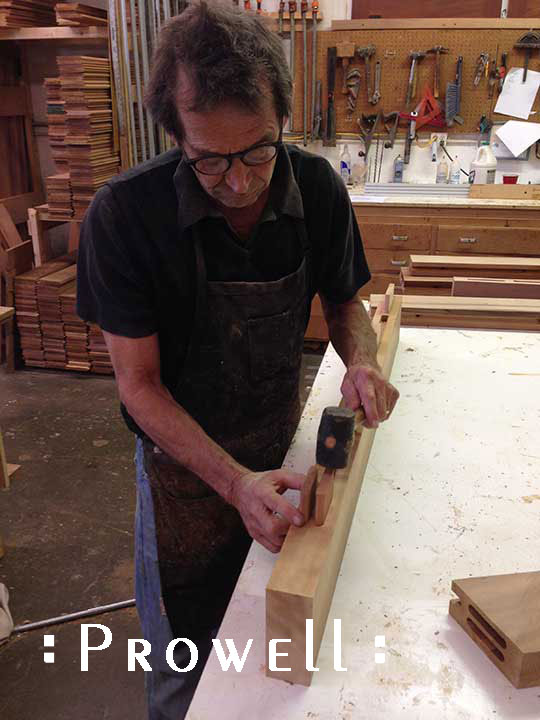 Nothing fancy. To insure an effective service, the tenons must be tight enough they require tapping into place. A double tenon not only doubles the glue mass, it doubles the shoulders.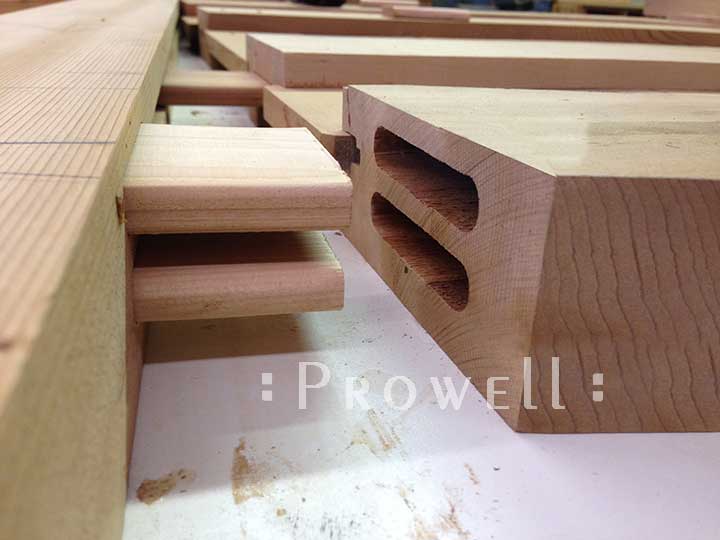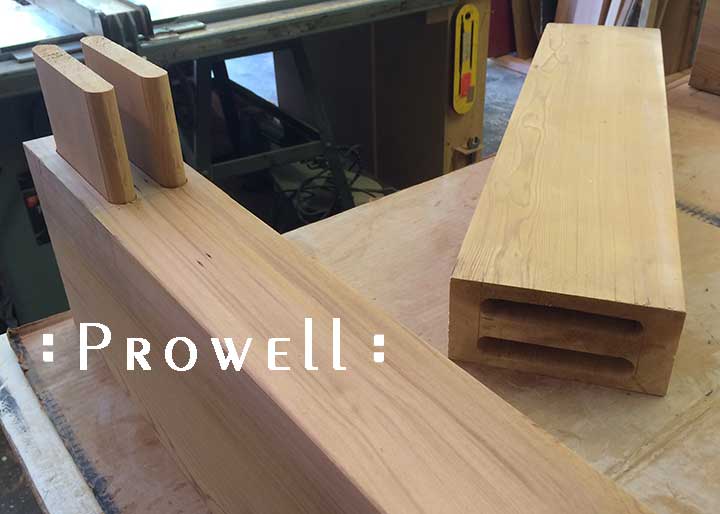 West Sonoma County, CA
Driveway Gate Style #32